31 and suffered a stroke in war
Our dear Felisa Hervey has given years of her young life to helping the people of Afghanistan, both as a U.S. Air Force Officer and as a civilian. She is a noted author under her Afghan name "Farzana Marie", with published works on Women's Poetry from Afghan.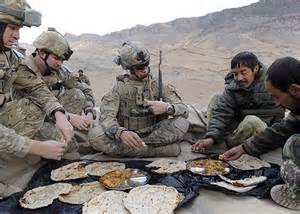 On August 29, 2015, she was pouring her heart and soul into the Afghan mission, arranging a cultural exchange between senior US and NATO leaders and influential Afghan citizens. On that night, she suffered what has been determined to be a severe stroke, collapsing on our base in Kabul.  Only 31 years old and in excellent condition, this unfathomable tragedy has left her partially paralyzed and unable to speak or communicate.  She has just been airlifted to Dubai for advanced care at the Canadian Hospital. Our goal is to make it possible for her family to join her there, and assist with the expenses of their stay, her care, and eventual transportation back to the US.   
Felisa is a beacon of hope to the Afghan people, and continues to be the heart of our team here in Kabul. We ask for your support for Farzana in this time of need.
Update - On September 3rd, after fighting for her very life in a third world hospital where we had to make threats to get her food, we have been able to move her to Abu Dhabi. We are hopeful she will improve under this better care. Please pray for her and her family.

Organizer and beneficiary