2014 iTRi4Sue & Nolan's 14
*** Please scroll down for detailed information about this year's project: Attempt of Unsupported FKT on Nolan's 14 ***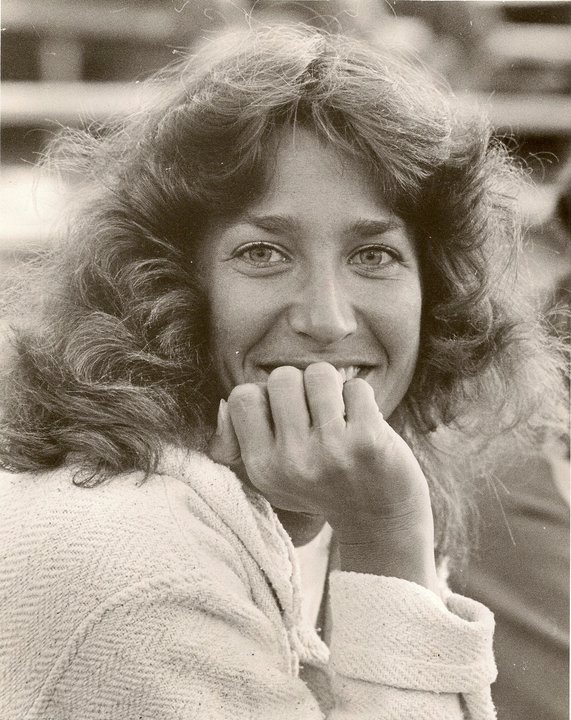 "Mama Sue"

iTRi4Sue Foundation Background Story

On April 29, 2010, my wildly active, healthy, lively mom, Sue Erickson (aka. "Mama Sue"), was diagnosed with advanced (stage 4), non-operable, non-treatable liver and pancreatic cancer. My brother, sister, and I were stunned when we were told of her diagnosis; she didn't look sick, sound sick, or act sick. It couldn't be true. Setting doubts and disbelief aside, the three of us immediately moved back home to share together what would become the last few months of her wonderful life.

After Mama bravely and gracefully passed away on October 27, 2010, I spent a few months at home trying to decide where to go next. In June of 2011, I decided to move to Boulder, Colorado to pursue Triathlon at an elite level. Additionally, I knew I wanted to incorporate my mom and her positive influence in some way. After many discussions with other individuals attempting to use competitive sports as a platform for doing "good things" for others, I came to the conclusion to begin a foundation in Mama Sue's honor. Aside from including her name, the foundation also relates on a personal level by donating the funds raised through my biggest race each year to a family currently affected by cancer.

In 2012, the inaugural year for the iTRi4Sue Foundation, I raced tough enough at the Xterra Mountain Regional to grab one of the two qualifying slots for the Xterra (off-road) Triathlon World Championships held in Hawaii, and was extremely fortunate to raise nearly $2,000 through the effort from countless incredible supporters (many of you!). Last year (2013), I decided to ring in my 28th birthday with my first 100 mile (running) race, the Pinhoti 100. Although I didn't have much experience in the sport of Ultrarunning, I was able to gut it out to the finish line and raise over $2,500 in the process (again, from many of you!).


2012 iTRi4Sue Fundraiser - http://www.gofundme.com/itri4sue

2012 Xterra World Championships (See if you can spot me...) -
http://www.youtube.com/watch?v=vlIP2PgTkHE

2012 Xterra WC Photo Album -
https://www.facebook.com/dickbrittany/media_set?set=a.575430466709.2036043.113800450&type=3



2013 iTRi4Sue Fundraiser - http://www.gofundme.com/4jg7lo

2013 Pihoti 100 (Not my video, but does a great job of portraying the race...) -
https://www.youtube.com/watch?v=ObLApomFifE

2013 Pinhoti 100 Photo Album -
https://www.facebook.com/dickbrittany/media_set?set=a.607387284989.1073741834.113800450&type=3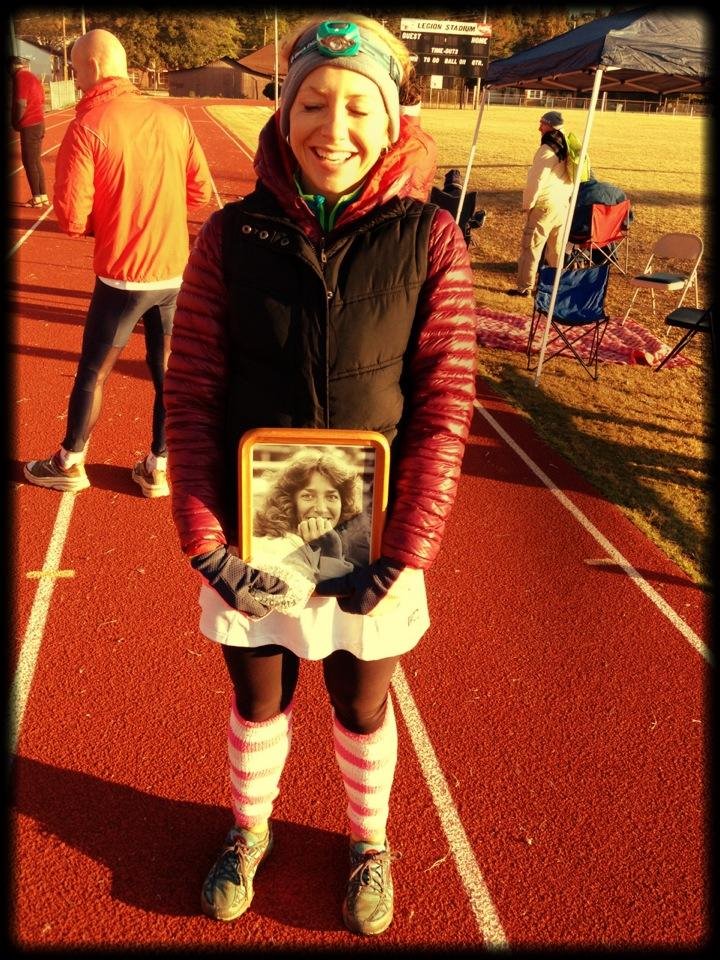 Finish Line of the Pinhoti 100, Nov 3, 2013


---------------------------------------------------------------------------------


This Year's (2014) Attempt of Unsupported FKT on Nolan's 14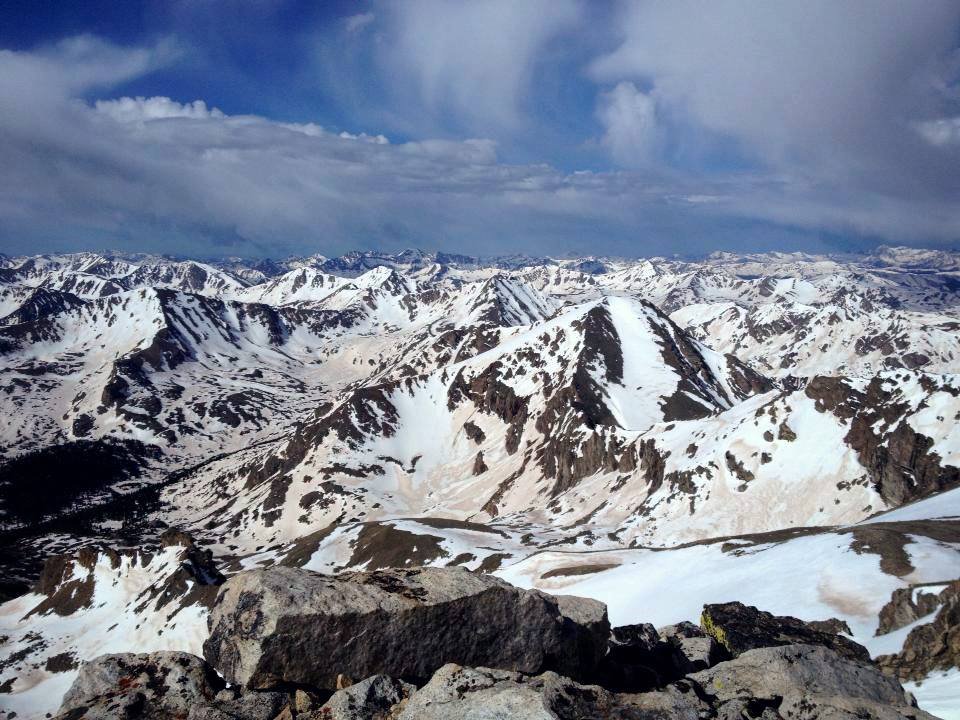 The Sawatch Range of the Rocky Mountains

The past two years I have carried out the iTRi4Sue fundraiser mid-autumn, but from the time I began the foundation I decided to raise money through my most difficult race of each season. This year, from August 21-25 (if all goes "well"), I will be challenging myself far more physically, mentally, and emotionally than ever before.

The "race" is called "Nolan's 14," and in actuality it isn't even a race, per se. Traditionally, Nolan's 14 is a 100-mile course (give or take) that covers, summits, and links the fourteen 14,000-foot peaks (yes, there are 14 14ers, not including Mount of the Holy Cross) in the Rocky Mountain Sawatch Range. Furthermore, there is a total elevation gain of 44,000 feet (and equal to that in descent). Traditionally, a runner must declare an "attempt," and then he or she has 60 hours to complete as many peaks as possible within the 60 hour time limit. The only rules are that a runner must start and finish at either trailhead on both ends (he or she can choose which direction to start/finish) and that he or she must reach the summit of each peak for it to be counted as complete. And traditionally, each runner who attempts the course sets up his or her own crew and "pacers" (although the pacers can't actually pace or carry gear for their runner - they are used more for support and safety when the runner attempting begins to lose his or her mind from the long physical and mental exhaustion), who have specific access points on the course in order to give their runner more food, more water, new gear, and general support. Out of a very good number of attempts since 1999, only 7 men have completed all 14 summits within the allotted 60 hour time limit. For the women, Missy Gosney holds the female record with 12 peaks summited within the 60 hour time limit (in 2014).

Webpage for Nolan's 14 -http://mattmahoney.net/nolans14/

100 miles...14 14,000-foot peaks...44,000 feet of elevation gain

My Plan...

While I will be starting and finishing from the same points, following (primarily) the same course and using the same maps as the traditional Nolan's 14, I will be attempting (keyword: attempting) to set the unsupported "FKT" (or Fastest Known Time) on the course. This means that I will not be using a crew or pacers (I'll be flying solo), I will be carrying all of my own food, gear, and supplies from start to finish, and I will also be carrying a water filter so I can refill my water from natural sources along the way. I can accept no help from any other person along the way and I can not stash food or gear ahead of me on (or off) the course. Whatever I use, I need to be carrying it from the start.
Additionally, though others have tried to complete an unsupported attempt (and more likely than not, backpackers have completed it during a week-plus backpacking trip before), there is no known unsupported FKT yet. Therefore, I will not be limited to the 60 hour time limit, and will instead attempt to be the first to officially set it. The "big goal" will be to finish; if I have the great fortune of completing all 14 peaks, I will set the unsupported FKT. For this reason, I have set aside five days for the attempt. If I'm strong enough (and "lucky" enough) to be able to finish, that's all that matters. FKTs are set to be broken, but before someone can break one, someone must be the first to set it. That's the goal here.

My Mentality...

I will be 100% honest about my mentality, expectations, goals (big and small), and fears about my upcoming attempt. As far as expectations, I am trying to go into it with zero. Hopes, yes. Goals, yes. But no expectations. Do I expect everything to go according to plan? Absolutely not. Do I expect to feel good from start to finish? Not a chance. Do I even expect to finish? Not necessarily. Do I hope to finish? Of course. I do feel like I have the physical and mental strength to finish, but there are many, many factors that will inevitably play a role in completing the project. For example, weather will be one of the biggest factors; if I hit a lot of storms, I will be prevented from summiting until the storms pass. Health will be another main factor; will my body hold up over such a long and tough course? I could develop an injury, I could face GI issues, or I could just end up facing exhaustion beyond recovery. I really have no idea.

From the way I see it, I can only go in hoping for the best, but expecting there to be challenges I wasn't expecting. I know I will need to be adaptable, but with the right amount of preparation, strength and luck, I am hoping to overcome those unforeseen challenges and persevere to the finish. One thing that is for certain, however, is the fact that I will give absolutely nothing less than my best effort. I'm not afraid of failure, so I feel like I have nothing to lose. I'm ready to give it "all I got."
-----------------------------------------------------------------------------

2014 iTRi4Sue Foundation Recipients
From 26 potential recipients, I have decided to narrow it down to three for this year's fundraiser. While I truly and desperately wish I could have chosen every single one of the potential recipients, I chose the three that have had the least amount of outside support thus far, and/or who are without insurance. There were so many amazing individuals that expressed interest; as I said, I desperately wish I could have contributed funds to every single one of them - the narrowing process had me in tears. Regardless, please see below for the bios of each individual selected this year.
* Jennifer Del Carlo, the mother of former Boulderite and mustache-enthusiast, Tanner Welch, and the close friend of former Boulderite and Patagonia employee, Tess Howell.

Jen was originally diagnosed with stage four ovarian cancer in October of 2012. She began chemotherapy and then had surgery, which was successful, followed by more chemotherapy. She was in remission as of June 2013. Only weeks ago on July 28th, 2014 she had a scan that showed the cancer has returned. She will be starting a clinical trial of a new medication next week. This clinical trial will hopefully lead to a new way to treat future ovarian cancer patients.

If after two months the clinical trial isn't successful, she will begin traditional chemotherapy again. For the clinical trial, Jen will be traveling to Seattle, WA from her Sandpoint, ID home multiple times over the next two months - 700 miles round-trip. Jen is a wife, mother, daughter, sister, advertising director, found materials artist, gardener, traveler, environmentalist, warrior, and an all around bad-ass.



* Anita Tacderas, the mother of former Ripon College student-athlete, Danica Lute.

Anita is a born-and-raised Hawaiian mother of three and long-time wife of "the love of her life," as she describes her husband, Howard Tacderas. Anita was just diagnosed with colon cancer last week; her prognosis isn't yet verified, but she will have surgery next week and then they will be looking at more traditional forms of treatment post-surgery. Because there are no medical clinics on her home island of Lanai, she will have to travel to the island of Oahu for every appointment, surgery, and treatment.

Anita is described by all that know her as loving, caring, absolutely full of Lanai culture, and a very nurturing mother who seeks to fulfill her passion no matter at what age or position in life. As her daughter Danica says, "If my friends come over, I give them a heads up that I am a younger version of her with a lesser amount of energy. She is always dancing in front of the tv and trying to make her kids laugh." Her daughter Danica is a military intelligence captain in the Army (and one of my former college cross country teammates and wonderful friend), her oldest son is an electrical engineer at a naval base on Oahu, and her youngest child is a masters student in accounting.

While Anita has worn many hats throughout her professional career, she is currently a high school teacher on the island of Lanai and still maintains her full-time passion for painting. She currently has her first painting sitting in a wing of the four star hotel on Lanai, the Lodge at Koele. The painting is of the original pineapple plantations that she had once worked on as one of the last pineapple pickers for Dole Plantations. Furthermore, she and her husband now help maintain their family-owned and only coffee shop on the island, while she occasionally makes local jewelry when she isn't teaching or painting. And if you weren't yet convinced of the energy and hard-working mentality coming from this woman, she managed to finish her own business degree from Phoenix University while all three of her children were in college; she was the only child from her generation of many children to accomplish the feat. Overall, she is an inspirational woman who strives to bring positivity and smiles wherever she may be.



* Joshua "WildFlower" Serna, one-half of the dynamic Boulder/Denver duo with Tanya "Tee Monay" Morgan.

"WildFlower" is what all of Josh's friends in the young adult cancer community call him, for he has been working for the past four years on the Programs Team of First Descents, a non-profit organization dedicated to providing young adult cancer survivors with adventure therapy experiences. While Josh has had years of experience with cancer in young adults, he himself was only diagnosed months ago on April 16, 2014, just two days before his 27th birthday. He is the first to point out the irony of his diagnosis.

Josh has Papillary Cell Carcinoma - Thyroid Cancer that has metastasized the lymph nodes on both sides of his neck. He underwent surgery - a thyroidectomy with a bilateral neck dissection - on May 7 of this year and has been recovering between the hospital and home all summer. Radioactive Iodine treatment will soon follow, and Josh is highly optimistic that he will have successful treatment.

Not unlike the endlessly optimistic attitudes that Josh and Tanya have passed on to so many others, Josh has said of his diagnosis, "This diagnosis will not define me; it will be just another crazy story along the winding road of life. Expect to find me in the places where the sun is shining, loving the adventure."

For more information on Josh and his journey, please refer to his webpage below:

https://www.mylifeline.org/wildflower/about
-------------------------------------------------------------------------------
Funds Distribution

(At least) 75% - To be distributed equally between the three recipients (25% to each)
(Up to) 25% - To go toward the costs of gear and supplies for the attempt. While I will be borrowing as much gear as I possibly can, a small portion of the funds will still be used to go toward what can not be borrowed. If the amount of gear/supplies is less than 25%, the remaining money will be added to the 75% and distributed evenly to the recipients.
-------------------------------------------------------------------------------
For more regular updates, pictures, etc., feel free to check out my Facebook and Instagram pages:
Facebook - https://www.facebook.com/dickbrittany
Instagram - http://instagram.com/brittnicdick
------------------------------------------------------------------------------
For more information about Mama Sue's personal journey, please visit the CaringBridge website below to read her story (written by mom under the "My Story" tab), and daily accounts of her final months, weeks, and days (documented by me in green/blue text, and by mama in black text, under the "Journal" tab).
http://www.caringbridge.org/visit/sueerickson1
------------------------------------------------------------------------------

**I genuinely CAN NOT thank all of you enough for your support. Whether you have donated $1 or $100 to the fundraiser, have pushed me through tough workouts, or have simply encouraged me through words, you are each appreciated in ways that could never be fully expressed. I couldn't do this without all of you! The most sincerest of THANK YOUs.