Cal Poly Industrial Technology Capstone Project
Hey everyone, thank you for checking out our page! We are a group of Industrial Technology and Packaging students at Cal Poly San Luis Obispo and are enrolled in the Capstone course for our major. We are a team of 1
2 ambitious and innovative students seeking support
for our Capstone Course which is centralized around designing, manufacturing, marketing and ultimately selling a product from the ground up. We have been tasked with selling over 120 units by the end of the 10th week of the quarter, so we need your help!
Our class, or rather our team, is
completely funded by our members
. While we have already put forth thousands of dollars of our own money,
we still need YOUR help to reach our goal of raising $3,000
. Any and all support would be greatly appreciated to
help us achieve our goal
! The support received will go directly towards raw materials, market research, and the production of our product.
We will soon be posting video content and pictures of our team at work, with an actual prototype in the near future. We will also be releasing our professional marketing video soon after finishing the prototype.  
Thank you so much in advance for helping us out
. We appreciate it greatly! Additionally, if you would like to learn more please do not hesitate to reach out.
Meet The Team

:


Operations Manager:  Sydney Goodbody


Sydney grew up in Hermosa Beach, down in southern California. Despite living at the beach she is a horrible swimmer who instead took to land sports playing soccer as a kid and running for the cross country and track teams at Mira Costa High School. Over her four years at Cal Poly she has served on the Executive Board of her sorority, PolyPack (the packaging club), has worked as a research assistant with the Packaging Research Consortium, and as an Instructional Student assistant for several classes within the Industrial Technology and Packaging department. When she's not actively contributing to the Cal Poly and ITP community she is at home walking or running with her 2 year old, one-eyed dog, Sadie. After graduation this coming spring, Sydney will begin a career in Packaging Sales.

Assistant Operations Manager: Ian Coleman


Ian Coleman is a 4th year ITP major at Cal Poly with an interest in operations management. He grew up in Orange County, CA and played baseball through high school. Ian loves sports and working on personal projects. He is a Shift Lead at 805 Kitchen, Cal Poly's buffet-style dining option, where they serve thousands of students per day. Ian looks forward to joining Target's operations internship program this summer at their Rialto fulfillment center and applying the skills he develop in this class.
Accounting and Purchasing: Matt Isaak


Matt is a senior Industrial Technology and Packaging student at Cal Poly and is graduating this spring. Originally from Tampa, Florida he moved to Lake Travis, Texas at young age where he spent his formative years. Growing up near the Live Music Capital of the World influenced Matt to form a love for all types of music and events. He completed his western migration by coming to San Luis Obispo for university where he originally studied engineering. As Matt took more engineering courses, it became clear that there were subjects that fit his interests better, particularly business. Matt decided to switch into the ITP program to blend his love for business with his already acquired technical knowledge. He plans on moving back to the great state of Texas this summer to begin his professional career.
Marketing Manager: Reid Fuhr


Reid was born and raised in the greater Seattle area.  Growing up in the pacific northwest was the perfect place to develop his interest for all sports ranging from football and lacrosse to snowboarding and mountain biking which quickly grew into a passion for sports and adventure filmmaking.  Reid spent all of high school at Mercer Island High School, where he played 4 years of both football and lacrosse. At Cal Poly he kept busy by playing on the lacrosse team, holding several positions on the executive board of his fraternity, and now as the sports video producer for Mustang News as well as freelancing for the Shabang Live Music and Arts Festival, and local businesses.  Reid is actively pursuing a career in the content creation and advertising industries.
Sales Manager: Jordan Tomooka


Growing up in the Central Coast, Jordan spent most of his younger life playing sports such as soccer, golf, swimming, and water polo. After being accepted into Cal Poly as an Industrial Technology and Packaging major he quickly learned that he really enjoyed the "Industrial Technology" side of his major. A year into college he joined an engineering club on campus, Cal Poly Racing, where he became the Events Director and Operations Director for there newly formed Business Team. During his time at Cal Poly Racing he made many friendships and learned a lot about operating in a technical and stressful environment. Moving on from Racing he began his job as a Advertising Consultant at Mustang Media Group, Cal Poly's News and Media organization. There he gained a better understanding of how business in the "real world" is done and how important a professional relationship is. He is enthusiastic about this project and will take the knowledge and experience he gained and apply it to future endeavors.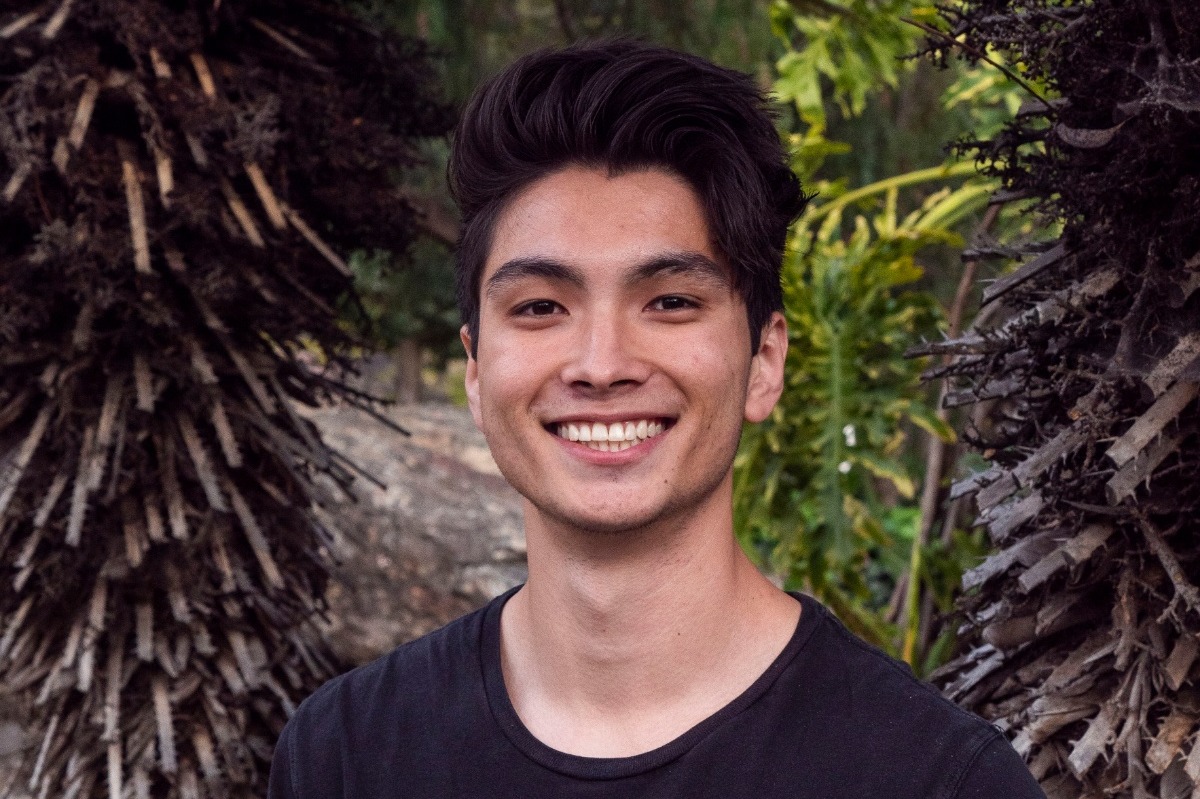 Production Manager: Sean Wolfe


Sean is a fourth year Industrial Technology student emphasizing in operations, who started as a Materials Engineering student at Cal Poly; he changed majors after wanting to pursue management. He was raised in the small town of Auburn California where he learned to love the outdoors. Sean loves to play any sport and played goalie in high school soccer. With his free time, he likes to go to the gym, hike, or camp. He has experience in program management, specifically aviation management, and loves to learn new topics. He is looking to improve his managing, scheduling, and processing skills to ensure his success in the future.


Facilities and Floor Manager: Nicole Trahan


As a bay area local, Nicole had the opportunity to grow and experience all the different types of weather and activities the area offers. From snow trips in Tahoe for great snowboarding to surfing in Santa Cruz to admiring the different San Francisco art museums, she has a love for the outdoors, art and other passions. Her love for finding her passions continues in her career exploration. Nicole pursues a career that utilizes her creative and passionate lifestyle with her unique set of professional skills in her business and technical centric major. Now in her last year, she studies market analysis, operations systems, and management practices. These studies enable her to make all the projects she works on more efficient and profitable. Her education along with her ability to work well with others and her uplifting passion and commitment in everything she does makes her an asset to any company.




Design Engineer: Isaac Stoll


Isaac grew up in Watsonville for his first 10 years of childhood before moving to San Jose, California. In Watsonville, in 3rd grade, he started playing football, a passion that would continue until his senior year of highschool. In San Jose, at Abraham Lincoln High School Isaac Played football, wrestled, ran track and played tennis as well as singing in the schools men's choir. At Cal Poly, Isaac began as a Computer Engineer before transitioning to Mechanical Engineering and finally finding Industrial Technology and Packaging as his preferred major. He also played on Cal Poly's rugby club for 3 years before starting kickboxing and grappling at a local gym in San Luis Obispo. While at Cal Poly Isaac discovered his love for design and 3D modeling, having completed an internship in this field, he hopes to follow this passion and pursue a masters in Industrial Design after obtaining his undergraduate degree.
Manufacturing Engineer: Alexa Petri


Alexa is a senior Industrial Technology and Packaging student concentrating in Operations Management at Cal Poly SLO. Originally from Manhattan Beach, she was involved in various sports including golf, lacrosse and soccer. Since she was in elementary school she dreamed of following her dad's footsteps by coming to Cal Poly. Since arriving, Alexa has transferred into the ITP major and loved the classes, people and opportunities. She is part of the sorority Chi Omega, is on the board for the Industrial Technology club, and helps with the PROVE Solar Car in the engineering college. In this class, she has the same role, manufacturing engineering, that she will have post graduation at Northrop Grumman. She hopes to take the knowledge and experience gained in this role to transfer into her future job.

Quality Assurance Engineer: Tanner Smith


Growing up in Southern Oregon, Tanner was born and raised in the outdoor lifestyle. Throughout his childhood years he spent his time skiing, mountain biking, rafting and hiking while balancing his schoolwork and team sports. This passion for outdoors is one of the reasons he made the move to out of state to enjoy the varied landscape that Cal Poly and San Luis Obispo have to offer. While at school he has raced on the cycling team, while continuing to hike and climb and chance he can get. Although he is in his third year with more time before graduation, he hopes to pursue a career in manufacturing engineering or product development; but not before taking 5 months off to hike the Pacific Crest Trail from Mexico to Canada next summer.
Personnel Director: Rachel Whalen


Rachel is a senior Industrial Technology and Packaging student with an emphasis in Operations and minors in Spanish and Latin American Studies. She is a Central Coast native from Arroyo Grande, where she grew up with her two sisters playing soccer and volleyball. When it came time to choosing a college, Rachel wasn't ready to say goodbye to all that SLO has to offer because of her love for the outdoors. In her third year at Cal Poly she studied abroad in Cusco, Peru to work on her Spanish, volunteer, and of course hike Macchu Picchu! Her study abroad experience helped give her clear career goals, as it emphasized how important it is for her to fulfill her need of giving back. She would like to take her Operations experience from ITP and apply it at a hospital, working on process improvement and maximizing business efficiencies. She also hopes to eventually live in another Spanish speaking country to become fully fluent in Spanish, but one thing at a time.
Inventory Manager:  Vance Perkins


Vance is a fourth year Industrial Technology and Packaging major at Cal Poly. Originally from Lake Travis, Texas Vance made the move to San Luis Obispo to pursue a college education. He is currently on the Cal Poly Men's Club Soccer team and is a member of the ITS society. He enjoys the outdoors and spends his free time surfing, snowboarding, and playing soccer. Through soccer Vance has been able to travel all around the nation and experience what this country has to offer. He is currently employed at the Cal Poly ticket office which keeps him involved with many events on campus. He is looking to improve his knowledge and skills throughout this project to ensure his readiness for the future.
Organizer
Reid Fuhr
Organizer
San Luis Obispo, CA