It Takes A Village: Anything Helps.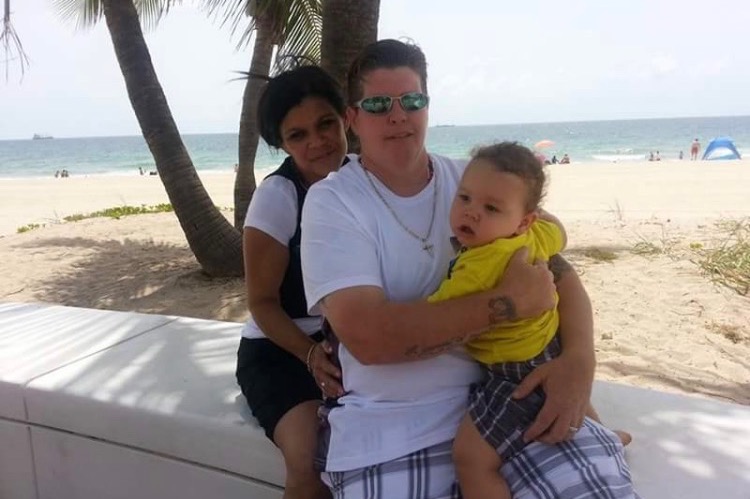 On the early evening of January 28th, 2018 my mothers arrived to find their house up in flames. 
Josie & Dee, and my little brother Patrick (3) stood together thankful that they were safe but in shock as their house burn before their eyes. Luckily their family pets, including Nina (13), Buddha (6), Obie (2), and a recently adopted turtle inside at the time of the fire made it out safely, but the look of despair on their faces are unforgettable.
They lost every possesion, everything.
But yet my sweet little "Peanut", now inside of the family car wanted to yell "Thank you!" to all the Stroudsburg firemen on the scene. He's always loved them and their "big red trucks". He's still too young to understand what loss occurred, but his grateful nature is a lesson for us all. God Bless those heroes for all for their valiant work on containing the blaze. It could've been so much worse had they not arrived so quickly. 
I write as I stand in front of their home today. My God, such devastation.  The night does cast a forgiving veil. 
What was not damaged by fire is now being destroyed by the water that saved it. 
Although my family is safe and are staying at a local hotel, they have a long road of rebuilding and recouperation ahead, please help me help them. 
Any donation is welcome and we will be accepting clothing, food items, etc. that can be spared.
 If you would like help, please leave any items on the front porch of 434 N. Courtland Street in East Stroudsburg. 
Thank you for taking the time to read this and again, anything helps.
I just want to do what I can to assist them as they have always done for me and countless others by regaining their sense of security that is home and hearth.
Blessed be and have a wonderful day.
Organizer and beneficiary
Heaven Lee
Organizer
East Stroudsburg, PA
Josephine Castellano
Beneficiary