Social Media & the Power of Prayer
My husband Brian and I struggled with infertility.  We got pregnant, miscarried and starting praying. And waiting.  For 13 years we prayed, we waited, we watched as other couples started their families.  We got pregnant again, we miscarried, we waited some more.  And then, in January of 2014 we found out we were pregnant. THIS TIME felt different.  THIS TIME felt real.  After a very uneventful pregnancy, Isabelle Grace Bunker made her entrance at Sutter Davis at 11:36am on October 28th, 2014 weighing in at 7lbs 11oz and looking every bit as healthy and as perfect as we could have dreamed.  We finally had our miracle!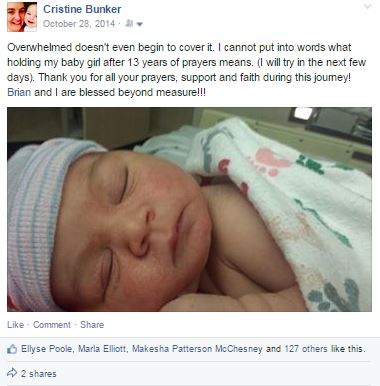 We were elated.  After a few days in the hospital we were ready to go home.
I posted THIS on facebook as we were being discharged... I remember thinking how HUGE that outfit was on her!!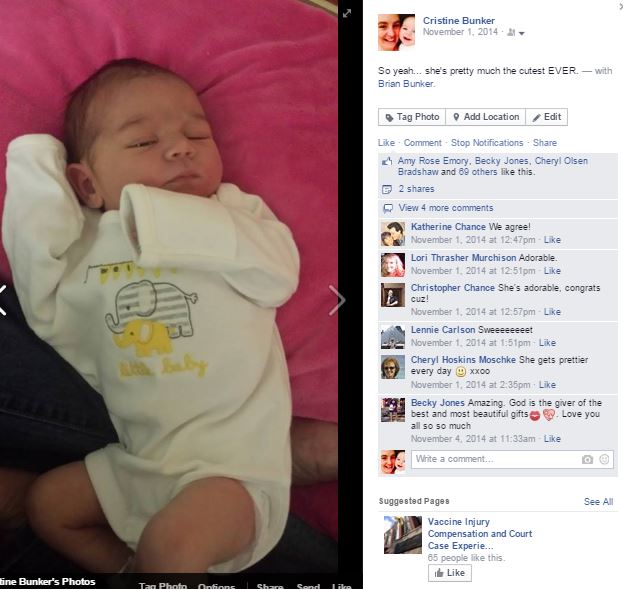 Shortly after this picture was taken, Isabelle had a seizure.  My husband was loading the car and grabbing the car seat (we had already been discharged), so I was alone in the room with her.  Being new to the mom thing, I wasn't sure if it was a big deal.  "Maybe it's all in my head..."  so I grabbed my phone and I filmed it.  Based on the video, we were readmitted for observation.
Within 4 hours, Isabelle had 3 more seizures, each more dramatic and serious than the last.  During the third seizure, she stopped breathing.  We were terrified.  I remember telling my husband to call a friend of ours because I knew she'd spread the word.  I desperately wanted to ask for prayer on facebook but I had NO energy to type it out.  My husband grabbed his phone to check FB and we saw that friends had already started sharing Izzy's story and picture and asking for prayers.  LOTS of friends... LOTS of prayers.  Within hours, we had people all over the world praying for our baby girl.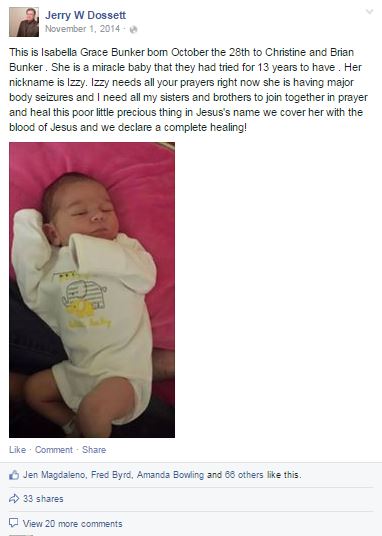 As I waited for the ambulance to  transfer my precious baby to another hospital - knowing that so many people were praying with us meant more than I can express.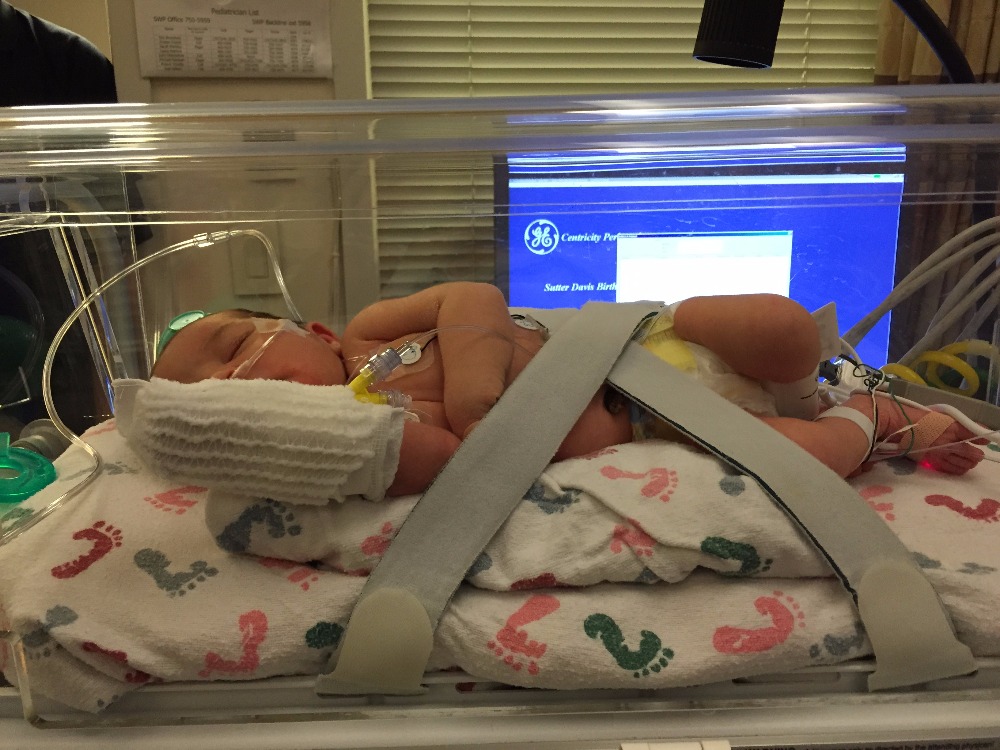 The next several days were tough.  Izzy was transported to the NICU at Sutter Memorial in Sacramento.  After a lumbar puncture and countless tests (seriously - no baby should have to be stuck with THAT many needles - and no mama should have to watch), they decided to do an EEG.
The woman that hooked Izzy up to all the wires (oh, so many wires!) took the time to draw flowers on the wrap around her head.  It made her look like Rapunzel and I absolutely LOVED her for it.  I cannot understate the importance of health care workers that care when you're in the middle of this. It helped too that we had friends who worked at the hospital.  You find friendly faces in the most unexpected places. Almost like God saying "I'm here".
More time passed.  (a baby who is admitted to the NICU for seizures must go 5 full days without a seizure in order to be discharged.  They also run a full battery of tests that take DAYS, not hours, for results.. so you wait... and wait... and wait.)  
They did let us hold her though...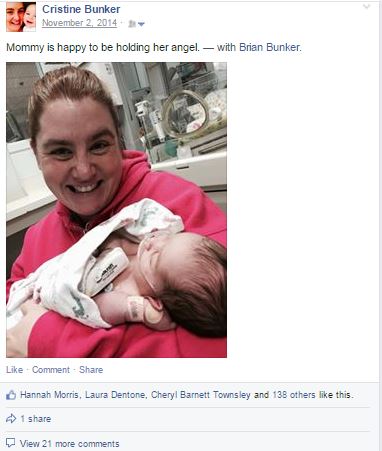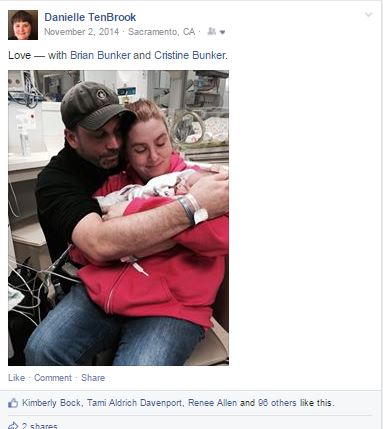 And we prayed.... oh we prayed...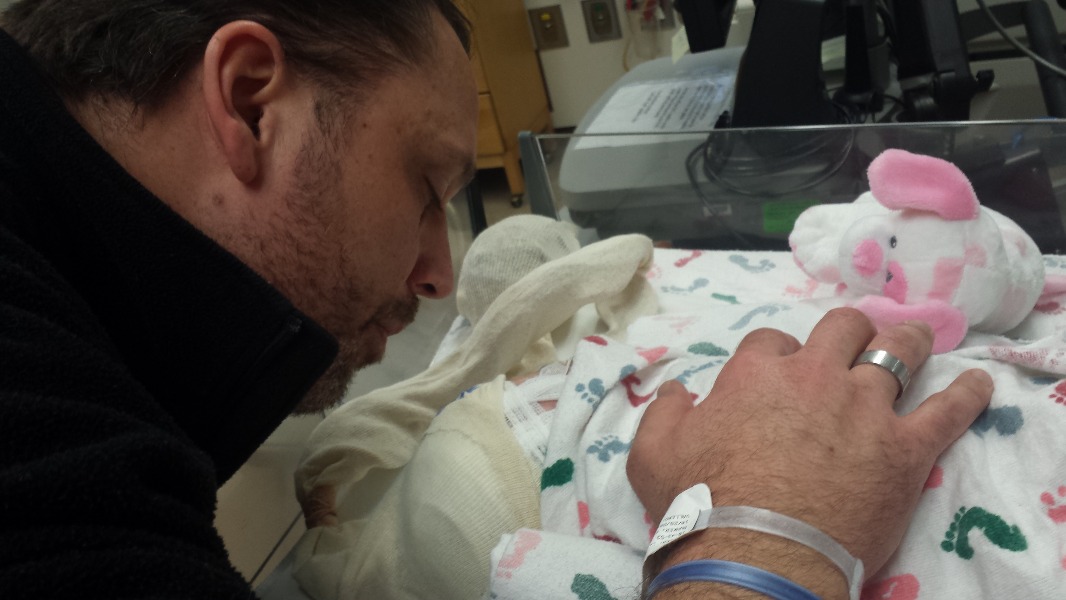 and our friends continued to pray...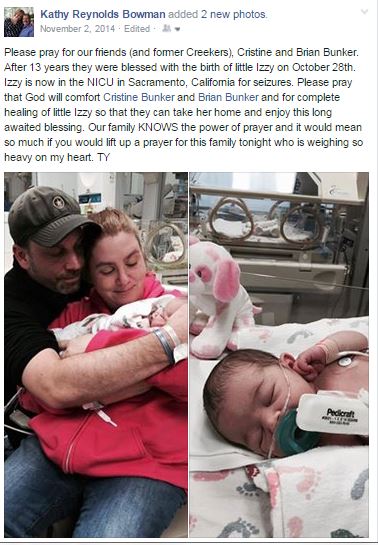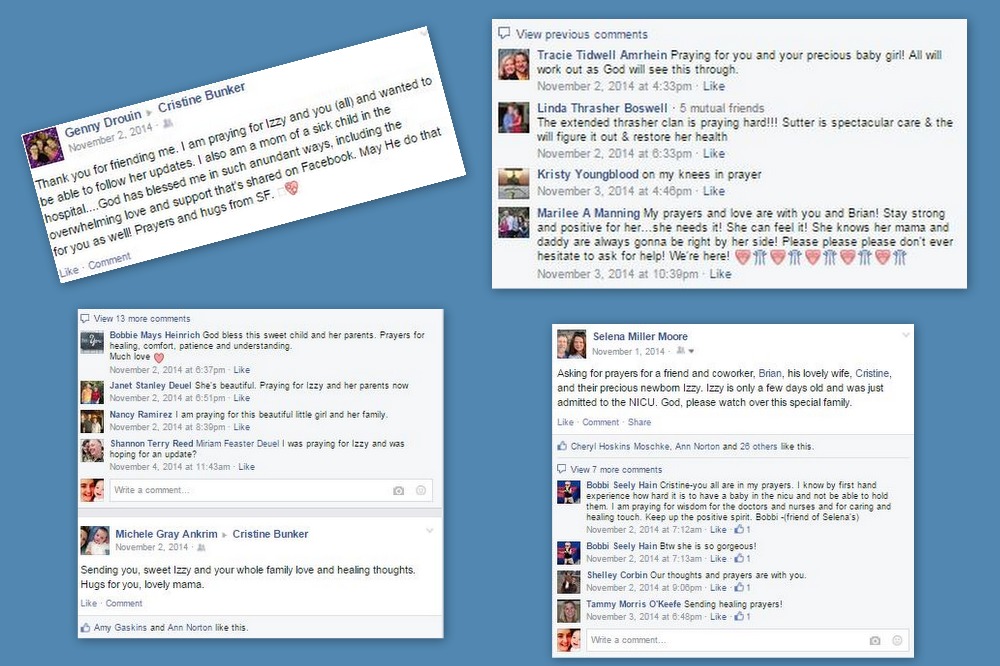 It began to look like the seizure activity was gone....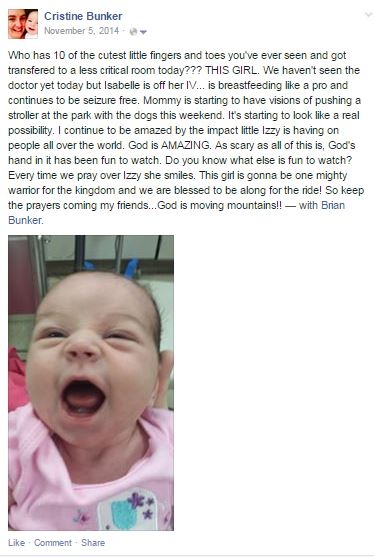 Finally, on November 6th, 2014... we were released!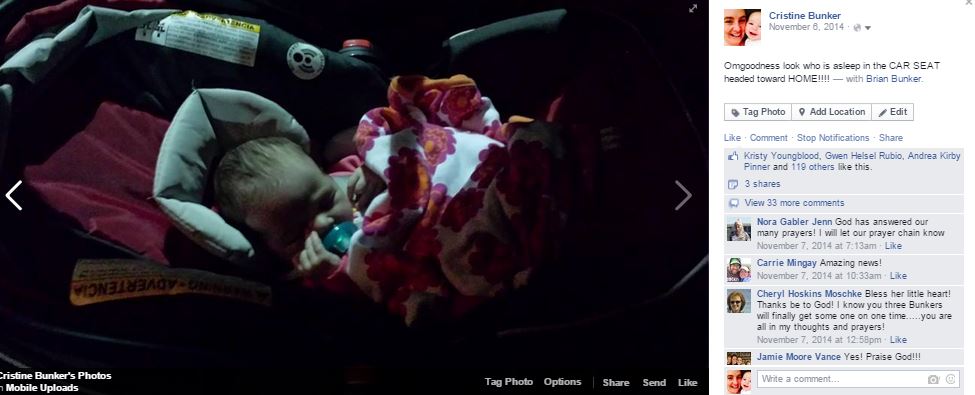 I can't tell you the elation we felt coming home.  We were finally a family! I'm honestly not sure if we put her down at all for WEEKS after.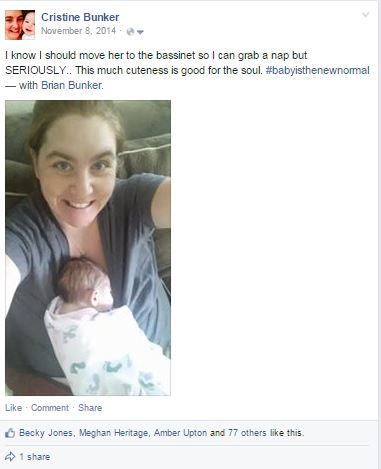 As with a LOT (far to many in my opinion) of baby seizures, the doctors tell us we may never know what caused it.  Isabelle has been weaned off of her seizure medication and discharged from the care of her neurologist.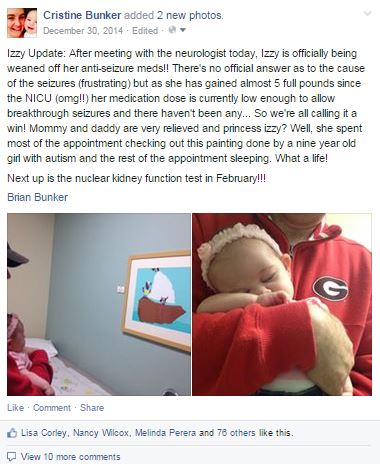 She's healthy, happy and most importantly... she's home.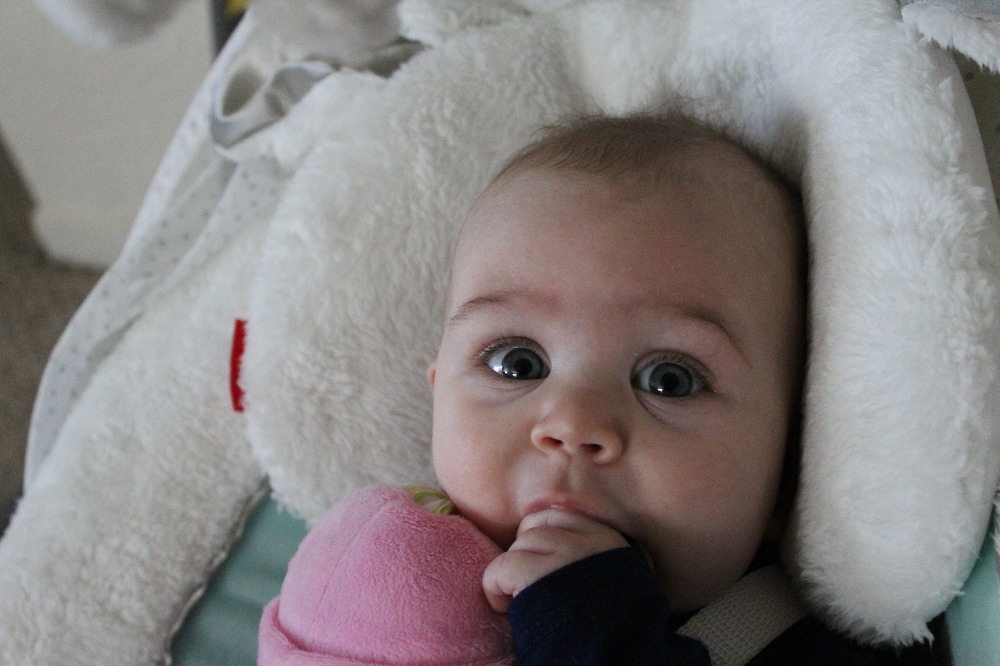 Her name means Gods Gift of Unmerited Favor... and she truly is.  She has taught us in four short months more about the grace and mercy of God that I thought was possible.
It's said that a mother's job (and a father's job for that matter) is to do the possible and to trust God with the impossible.
  God has already proved so faithful, I almost feel guilty asking for more, but I know He can provide exceedingly abundantly beyond all we can ask or imagine, so here goes....
As you know, hospital stays are not cheap. Even with the best of insurance the out of pocket expenses are insane.  Even with a letter stating that labor and delivery was 100% covered, we are currently sitting on $12,500 worth of OUT OF POCKET medical expenses.  Whether it be the almost $3,000 worth of ambulance bills that aren't covered or the $6,500 worth of "in-patient non-covered" (whatever that means) to the exhorbitant NICU fees, the bills are piling up.  
Having a child is expensive, having a sick child is financially overwhelming.
In addition to the seizures, Isabelle was diagnosed with hydro-nephrosis in utero.  What we were initially told was not a big deal has been upgraded to a condition that doctors say will need further testing and possibly surgery.  (Although we are praying and trusting God for COMPLETE healing without further intervention, in Jesus' name!)  So we know more bills are potentially coming.  
We're asking for help - whether it be financial help to pay the bills, or prayers for continued healing for our baby girl - every little bit is appreciated.
We know that Isabelle is a God-breathed miracle - and her life has touched HUNDREDS in the short 4 months she's been with us so far - so we know she'll be a force for the kingdom. We can't wait to continue to share her testimony to God's faithfullness and healing.  I'm not sure how God will take care of these medical bills - but we're trusting on His provision.  Afterall, He loves this little girl more than we do - and I can't wrap my mind around how THAT is possible.
We are thankful for all of our friends and family, and even the strangers across the world who have come together to join us in prayer.  If you can help us by either joining our campain or forwarding it on - we'd be forever grateful.  
Love, 
Brian, Cristine and, of course, Little Miss Izzy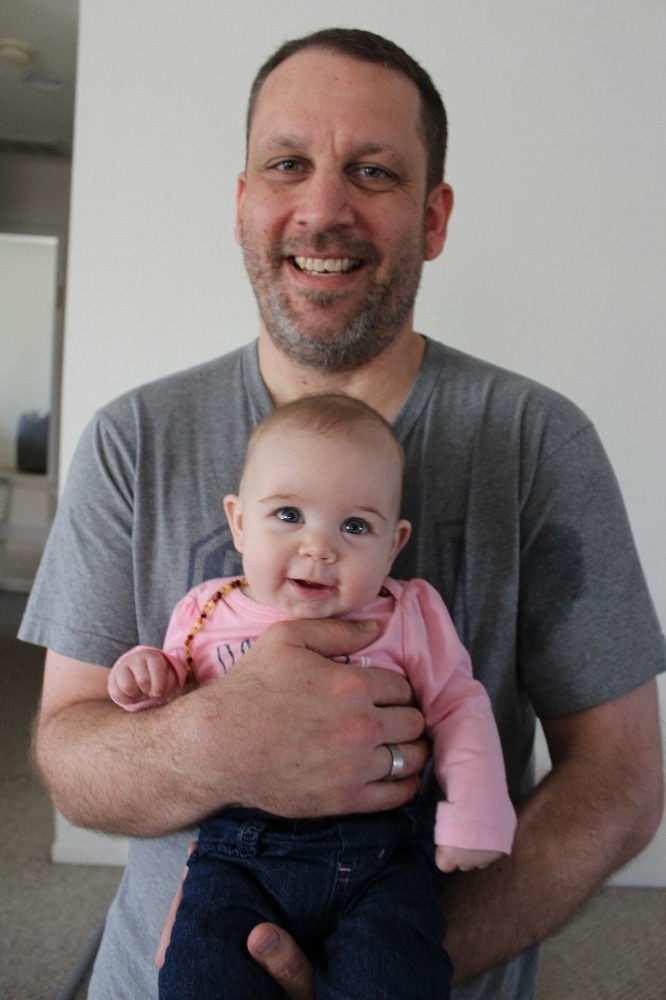 Organizer
Cristine Bunker 
Organizer
Rancho Cordova, CA
#1 fundraising platform

More people start fundraisers on GoFundMe than on any other platform. Learn more

GoFundMe Guarantee

In the rare case something isn't right, we will work with you to determine if misuse occurred. Learn more

Expert advice

Contact us with your questions and we'll answer, day or night. Learn more