Indigenous Los Angeles -Photography
This past summer, the City of Los Angeles joined several cities across the U.S., including Seattle, Albuquerque, N.M., and Denver, which have replaced Columbus Day with
Indigenous Peoples Day
. This change has been long overdue for Indigenous peoples. The change will not only provide a symbolic correction to the distorted history given about the Indigenous people, Native Americans, American Indians of this nation, but provide an outlet for the larger community to understand our history and the original inhabitants of this continent.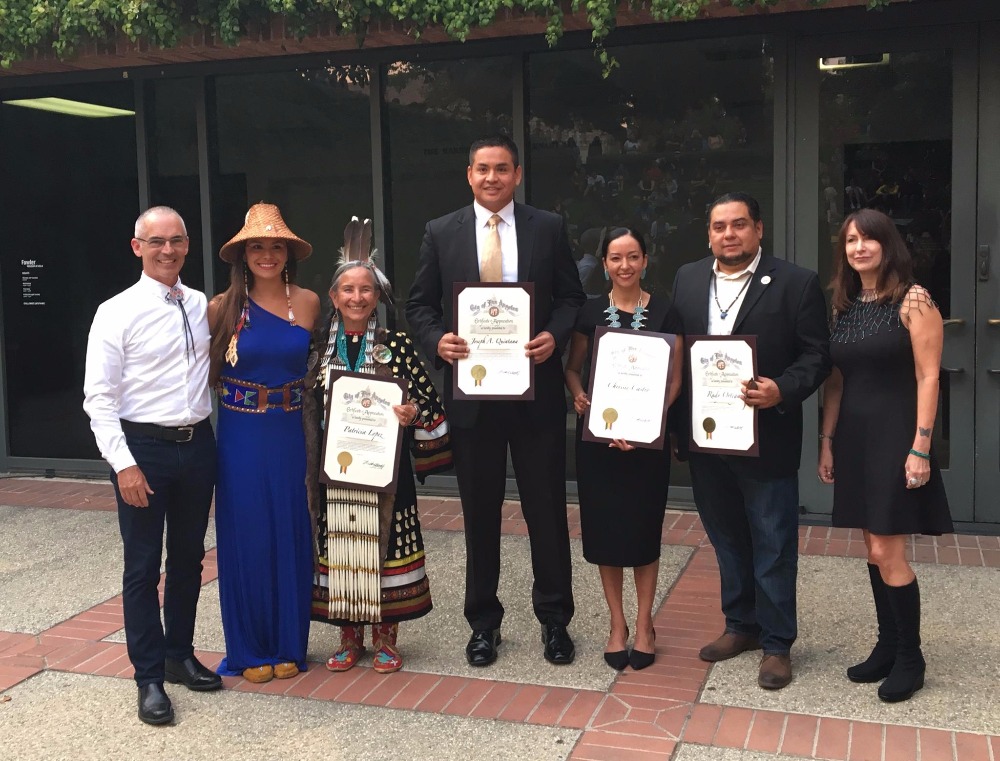 My multimedia work is to change how we see
Native American/American Indians
in a contemporary context (not as relic of the past or stereotypes) and bring to light the diversity and existence of who we are as tribal people living in Los Angeles.  Living in the largest media city in the world, not too many people know that we live here too. 
The stories of other cultures have been told and shared among the narratives of  diversity in Los Angeles, however our stories, our migration to Los Angeles has not been shared on a larger scale.
 Futhermore, my multimedia work  thrives to share our stories through photography and video vignettes and poetry. 
My new photography project
#RepresentYourTribalNation
 is to commemorate #IndigenousPeoplesDay in Los Angeles and #NativeAmericanHeritiageMonth.  I want a larger audience to see us as
contemporary natives in the city,
but also see our tribal flags and the diversity that exists within a city like Los Angeles.    
The work that I do came from a realization that – of all the diverse stories and histories being told about contemporary Angelenos, virtually none focuses on
American Indians living in Los Angeles today.
  Many people in Los Angeles have no idea that Native Americans live among them.  I want to change that. I want to provide stories that offer realistic images and narratives of American Indians, especially in the mecca of filmmaking (and media) where our imagery and voice have been so distorted that society today believes in stereotypical fantasies over the realities of our existence.  I want to show that we are here, we are part of the history of Los Angeles!
Your donation today will help in sharing our stories through the multimedia work I am doing.  I created this fundraising page, because the reality is that my passion to create work is there, but the funding is not.  I am doing all that I can to help bring our stories to light.  Your donation will help in continuing these projects, where I can pay for studio, equipment, editors, and all that goes into making professional work and hopefully get the exposure in books, and Universites publication.   I started this project on my personal funds and see that it can grow into something even bigger.  As many people don't know, there are over  567 U.S. Federal Tribal Nations and more than half of those tribes live in Los Angeles, California. 
Anytype of donation will help in making this project grow and also know that we  all can make the collective conscious decisions to see Native Americans as people and not as Hollywood stereotypes or relic of the past, This project will not only be educational, but bring Natives into the disucssion of inclusiviness.
Organizer
Pamela J. Peters
Organizer
Los Angeles, CA