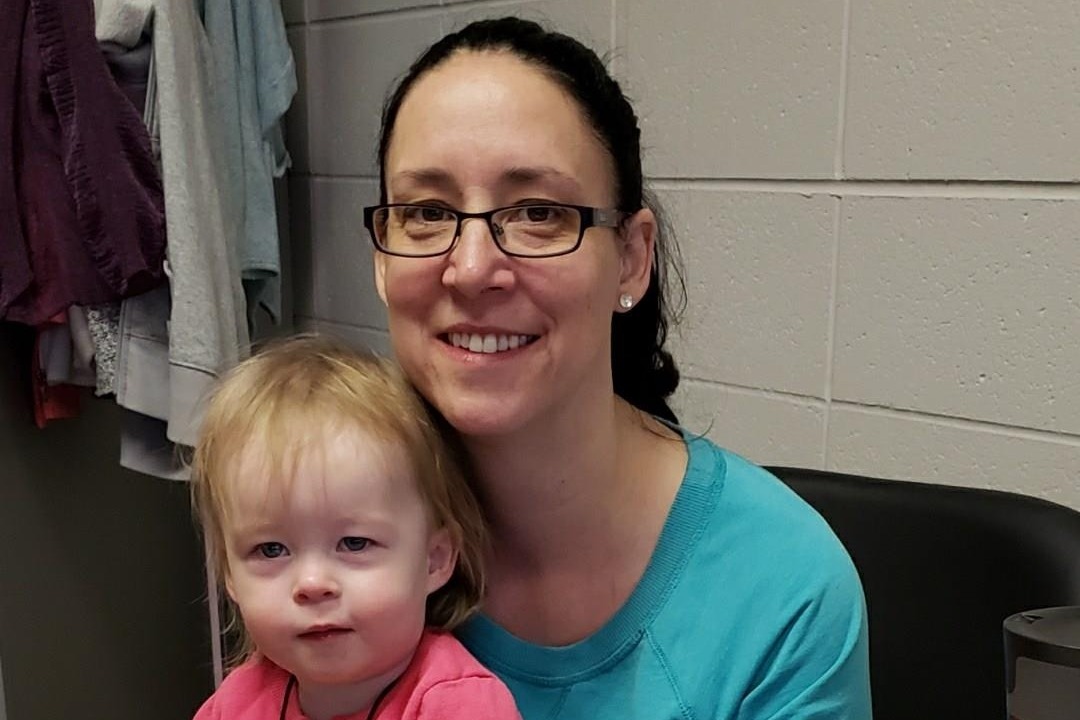 On December 25th, 2018, Anik was admitted to hospital with what appeared to be an allergic reaction with facial swelling. It progressed very quickly and the doctors were unable to determine the problem as she was not responding to treatment. It was determined that she needed to be seen elsewhere and she was transferred to another hospital for care. After arriving at the 2nd hospital, it was very quickly determined that she was suffering from a major infection and was immediately put on several antibiotics and rushed to another hospital that could provide better emergency health services. She was admitted to the University of Alberta hospital and required intubation and sedation while they determined what was wrong with her. After much testing, they found she had a virus accompanied by necrotizing fasciitis (also commonly referred to as Flesh Eating Disease), which is a very invasive skin infection. Unfortunately, Anik had to have her upper lip removed as the infection had caused her skin to die and turn black with no hope of saving it. She will require extensive reconstructive surgery for her lip in the coming weeks and months. It is expected that she will be in the hospital for another 3 to 4 weeks. We are praying for her as she continues to improve in the ICU. Every day is a blessing as we see the swelling decrease and she becomes more alert. She is unable to see as her eyes are swollen shut and unable to talk as she is sedated heavily at times and will remain intubated until it is determined that she can support her own airway.
We know there are many friends and family that would like to help and this Go Fund Me fundraiser is a way to make that happen. There are many costs associated with this health journey that Anik, Justin and Brinley are now on. These costs are not covered by Health Care. Anik will be unable to return to work for an undetermined amount of time and Justin will also miss some work as he stays by her side to support her, not to mention spend the necessary time with their 21 month old daughter, Brinley. Traveling to and from the hospital, parking, meals etc as well as staying at the hospital to provide support and care for Anik is very costly. The money raised here will go to all of those costs that Anik and Justin cannot otherwise cover themselves as Anik moves through this long journey back to health. Any amount, no matter how small will go towards easing some of the stress being felt by Justin at this time and we appreciate you for taking the time to consider helping in whatever capacity you can.
Sincerely, the families of Anik and Justin.