In Memory of Stephen C. Chikwem
Steve's most favorite hobby...SOCCER

STEVE WITH FAMILY
STEVE'S WEDDING DAY - ALL HAPPINESS
SELFIE IN GARLAND BEFORE CHURCH
STEVE WITH HIS DAIGHTER - 3rd Year Birthday
PARENTS AND BROTHERS
STEVE WITH HIS WIFE AND DAUGHTER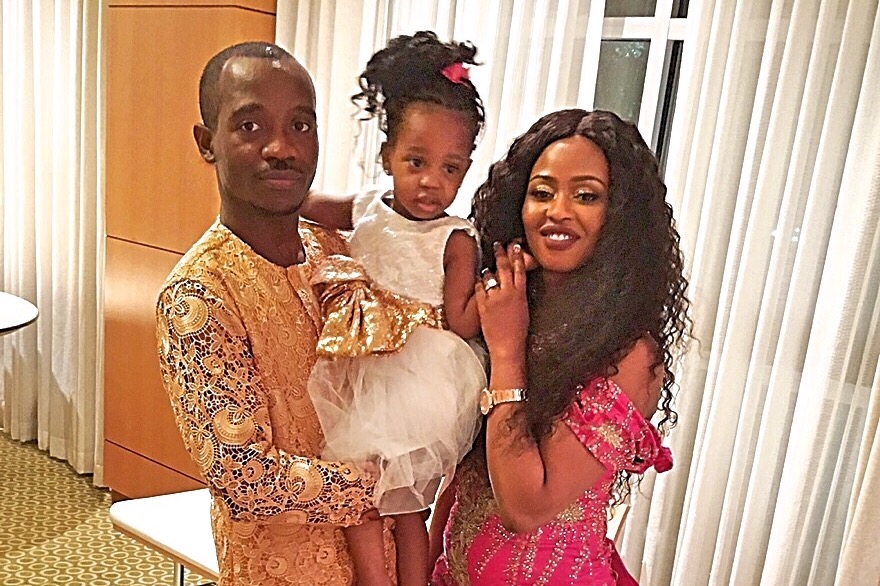 STEVE WITH HIS DAUGHTER AND NEICE
STEVE WITH HIS SISTER 
STEVE WITH HIS BROTHERS AND SISTERS
In our Mother's words, " a dagger has pierced my heart. My son, I felt your pain, I still feel your pain. My God, my God, please give me my son back. He has suffered so much to achieve all that you blessed him with. My son has not lived a full life; and has so many dreams taken from him. My son, where are you? So many people are looking up to you, especially your pregnant wife, our daughter, sister and loving sister in law. God please answer me."
In Stephen wife's voice, " I need you, please don't leave me alone by myself. I'm having a nightmare awake. God, please answer us and wake up our husband, father, brother, son and loving uncle. I'll take my husband back paralyzed or brain dead. I will take care of him God, please wake him up for me."
On Saturday, July 14, 2018, our lives changed forever. My older brother Stephen Chibuike Chikwem died a sudden death without any warning at a tender age of 34. He was smart, ambitious, and caring. He made funny jokes in his quiet ways that brought laughter. He was humble, motivated, dedicated, focused and desired happiness and comfort for everyone around him. He has shown love to people far and near and lended his helping hands to many people in helpless situations.
He is a struggling man who never stopped hoping, dreaming and believing. He takes advise from the young and old and puts them to good use. Stephen obtained his Associates degree in science from Richland College, Dallas, Texas and proceeded to obtain his Doctorate degree in Pharmacy from Albany College of Pharmacy, New York. Despite difficult times that almost made him give up, he remained focused and persevered. Stephen was passionate about helping others get better so he got into pharmacy. Everyday we watched his happiness shine through as he practiced as a pharmacist with Walmart Pharmacy in El Paso, Texas, helping hundreds of people feel better.
Stephen enjoyed playing soccer games, being a father to his daughter, watching movies, listening to music, and always looked forward to traveling home to Garland to visit and spend time with his families - like he did on that fateful weekend.
He is survived by his 5 months pregnant wife and his 3 year old beautiful daughter Joy. These funds will go towards the memorial and funeral of Stephen, and supporting his pregnant wife and 3 year old daughter.
We, the family of Stephen Chikwem thank everyone for being the friend, colleague, teammate and coworker you were to him. Please continue to pray for his loving, gentle soul. Grant Stephen eternal rest oh Lord. Amen.

Fundraising team (7)
Numa Nums Jeje
Organizer
Raised $950 from 7 donations
Garland, TX
Chika Anozie-Festus
Team member
Raised $100 from 1 donation
Mary Uruakpa
Team member
Raised $50 from 1 donation
Augustine Nation
Team member
Chidi Emma Anaghara Amunuba
Team member
See all