Peter Dahl died suddenly on Saturday, December 7, leaving behind his wife, Katie, and their two children, Jeremy and Magnolia. 

The Lackritz and Dahl families created this support fund to help Katie and the children begin to navigate these next few days, months, and years without Peter. There are no words to describe the sense of loss that they feel, and right now, our hope is that they can spend time together focused on healing as a family.

How you can help:

The funds raised here will support Peter's greatest joy, his children, Jeremy, and Magnolia, as they try to establish a new routine of life without Peter. His greatest wish as a father was to provide for them, and this is one way his memory will serve that purpose.

On behalf of the Lackritz and Dahl families, thank you for supporting Katie, Jeremy, and Magnolia.



Peter Dahl

Peter Dahl of Bryn Mawr, Pennsylvania, died unexpectedly on December 7, 2019. He was born July 19, 1973 in Wilmington, Delaware. He grew up in Buffalo, New York, and graduated from Amherst High School. He received his undergraduate degree from SUNY Buffalo and graduated from the University of Vermont Medical School. He completed his residency at Northwell Health in New York and his Endocrinology Fellowship at New York-Presbyterian/Weill Cornell in New York. He practiced medicine at Pennsylvania Hospital in Philadelphia and Mainline Health at Riddle Hospital in Media, Pennsylvania.

Peter was generosity and kindness embodied and leaves a legacy of love with his passing. Every person who was lucky enough to know him experienced his depth of kindness, compassion, and caring. Peter's dedication to his patients was a testament to his value of service to others. He loved music and played the violin, but his greatest joy was spending time with his family. An amazing father, Peter lived each day withunparalleled engagement, and never missed a day at the playground, rain or shine.

One of his favorite places was Cape Cod, where he spent summers with his parents and grandparents, and where he married the love of his life, Katie. He and Katie brought their children to Cape Cod to enjoy the beauty and peace of the space that meant so much to them. They recently brought the children back to the Chatham Bars Inn, where they were married, to enjoy French fries and lemonade after a day of lobster fishing.

Peter is survived by his wife, Katie Lackritz, and children, Jeremy Lackritz Dahl and Magnolia Lackritz Dahl. He is also survived by his mother, Jacqueline Burrows, his sisters, Jacqueline Sailer and Priscilla Dahl, and his brother, Joseph Sailer, with four nieces and six nephews. He was preceded in death by his father, Roy Dennis Dahl.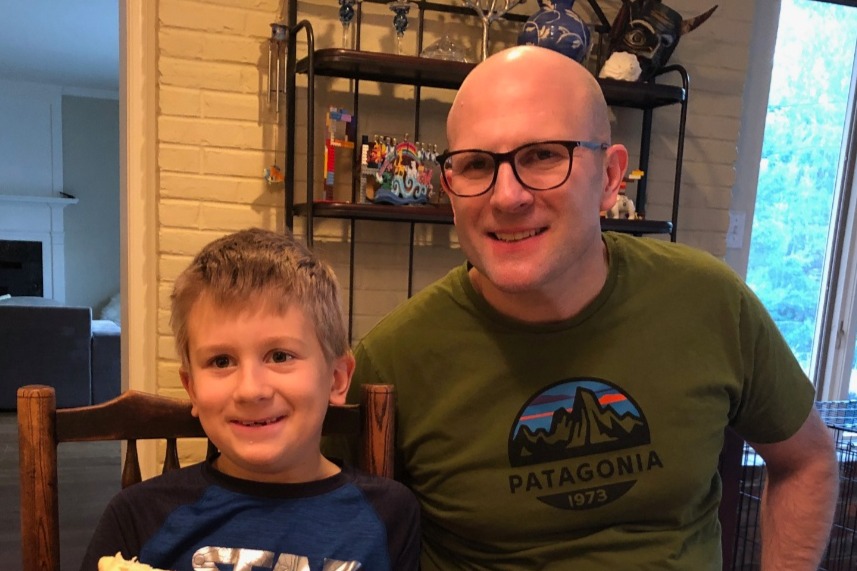 Organizer and beneficiary
The Lackritz Dahl Family
Organizer
Bryn Mawr, PA
Katie Lackritz
Beneficiary