My cousin Amy Cox-Dell has just lost her youngest child, Justin Dell, last night 2-16-18, in Alexis, Illinois.  He was only 16.

He just received his drivers license in Oct.  and his mother posted this on his 16th birthday:
 I am excited for what your future holds for you! Nothing but the stars for you! Love,Mom.

Her sister (my cousin) Elizabeth Cox, said that Justin was a sweet boy and had many plans for his life as his mom and dad had hopes of seeing them come to fruition . His mother shared many milestones of his life on FB. The school he attended in their town will open up on a Saturday to help  students who knew and loved him, too, to deal with this tragedy. 

He came home from school yesterday and was seen by neighbors in his yard. When his mom came home from work he was not around. He was very good about calling her if he were to go anywhere, so she called the police who later found tracks that led to a frozen pond near their home where he had fallen through the ice. The pond was covered by the snow so he probably didn't realize he was on the ice.
No one plans to have their child go before them. So many unexpected expenses will befall this family who is hurting and grieving and my wish for them is to not have to go through the worry of money for final expenses.
I am starting this Go-Fund for the family of Justin Dell to help them get through this ordeal so they can focus on healing.  All monies will go to his mother and father, Amy and Patrick Dell, to help with the cost of his memorial service as well as his  funeral So if you can help, as I will, it would be greatly appreciated. If you have ANY MEMORIES to share with the family of the time you've known Justin, I know the family will cherish those greatly.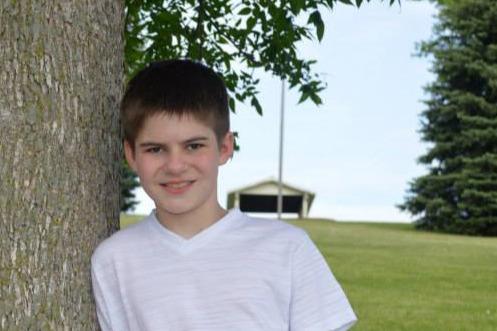 Thank you!
Organizer and beneficiary
Tondra Holeman
Organizer
Alexis, IL