In Memory of Jenny Malvar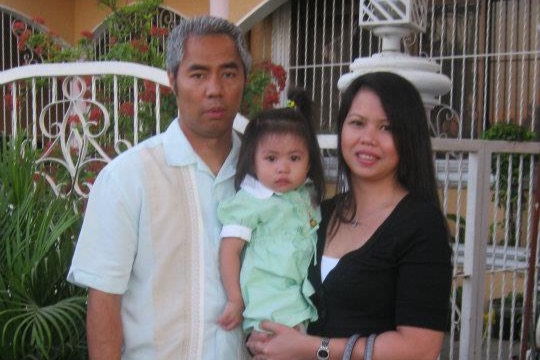 On Friday, September 14, Jenny Malvar passed away unexpectedly at the age of 38 from a severe brain hemorrhage. She leaves behind 2 beautiful daughters, Angel (age 8) and Athena (age 1). Jenny's passing is a tragedy that has placed her loving husband, Ramil, in a very difficult position. He must now fill an irreplaceable void to help raise his 2 daughters and to provide them with the love and care that Jenny envisioned for them.
If you know Ramil as well as we do, he is one of the kindest, most genuine and hardest working men we know. He often works 16 hour days to provide for his family.  It is our turn to show him the compassion and generosity that he has always shown us to mitigate the hardships that he will experience. Angel and Athena will need their father now more than ever. Let's give Ramil the opportunity to be home more often for his daughters to give them the support they need.
As a community of family, friends and acquaintances, we would like to raise funds to alleviate the cost of Jenny's memorial service along with giving Ramil a considerable head start in ensuring that Angel and Athena are well cared for.
Fundraising team: Friends of the Malvar Family (3)
David Bettencourt 
Organizer
Raised $1,350 from 14 donations
San Jose, CA