In loving memory of Xavier at Light It Up
If you went to an anime or comic book convention in the past 15+ years, you were sure to see Xavier ("X" for short) in the Vendor's hall/dance parties at his brightly lit musical booth called "
Light it up and the Grand Illumination
."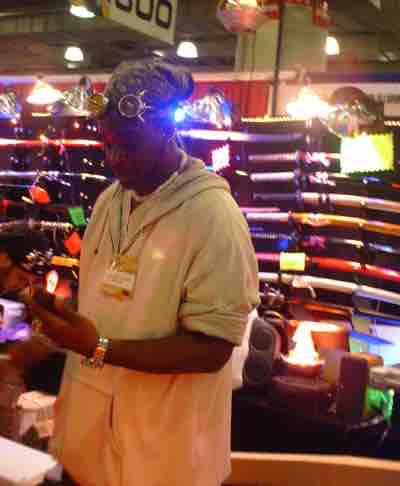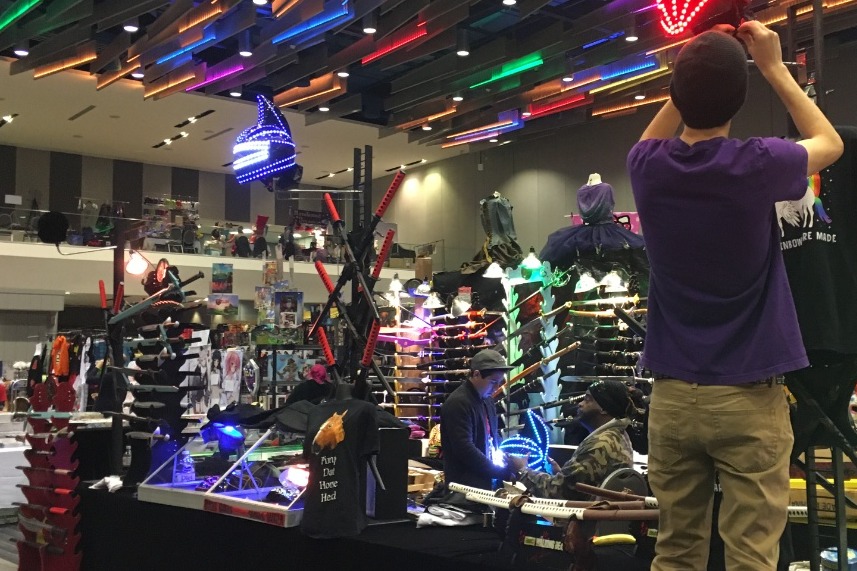 On February 7th, 2021, Xavier passed away suddenly from complications due to Diabetes. He had so many plans to come back to the convention scene after Covid was over to "Light it Up" again in the Vendor's Hall, but he was taken from us far too soon.
I know his presence will be forever missed in our community and in our own personal lives. Things will not be the same without X here..
I had the greatest privilege of being his friend and working for him for the past decade, and I saw how much he touched the lives of so many people across the US at these shows. He watched so many of you grow up as you came and visited his booth every single year. If you were lucky to get to know him even just a little bit, you know
there is no other person on this earth that has the same love, light, energy and spirit that he had. 

After receiving blessings from X's family, I am creating this GoFundMe page to contribute towards his funeral arrangements and taking care of his beloved Mom, Shirley & their family. 100% of donations are going directly to them. If you are able to donate, any amount helps immensely during their greatest time of need. Please also consider sharing this GoFundMe page to the community which is free and helps spread the word. 
If you have photos of Xavier you would like to share with his family, you can submit pics to this google form here:
Submit pictures of X on Google Forms
. I will be making a photo book for his mom and family, and soon I will be making a viewable online gallery. If you do not have a gmail account to submit this form, please message me here on GoFundMe. He was a little photo-shy, but I'm sure there are so many good memories out there that his family would love to see.
Thank you all so much for your love and support. Please keep X and his family in your thoughts & prayers. Take care everyone.


"We are the light bearers" -Xavier, Light it up and the Grand Illumination
Organizer and beneficiary