In Loving Memory of Mark Davidson
As many of you know, Mark Davidson, beloved husband and soul-mate of Leigh Anne Davidson, treasured dad to their young boys (Carter, 14 and Jack, 11) and loved by so many, passed away suddenly on Thursday morning at 50 years old. He went to bed with a sore stomach on Wednesday night and assumed it was a bad burger. At 3am he got out of bed, texting Leigh Anne before he left not wanting to wake her, to go to Shoppers Drug Mart to get something to relieve the stomach pain. When he got back, he climbed into Carter's bed as Carter is a heavy sleeper and wouldn't be woken up by his snoring. At around 5 am, Carter woke up to Mark making unusual sounds. He tried to wake him up and when he wouldn't wake up, he ran to get Leigh Anne and they called 911. The paramedics arrived and resuscitated him bringing back a pulse. He was rushed to Oakville Trafalgar Hospital where the amazing nurses and doctors fought to bring him back.  Yet, to everyone's complete despair, his heart had gone into cardiac arrest and Mark passed away with Leigh Anne by his side.
The grief and heartache of the sudden loss of Mark is completely unfathomable.  He was a dedicated dad and family man beyond words, a loyal friend to so many,  and an over-the-top dedicated realtor who could never do enough for his clients.  His love of social media and technology was like no other.  Through his many Facebook posts, Mark's love of his family and his life was abundantly clear.  

Leigh Anne and the boys have been so grateful for the tremendous outpouring of love and support. Everyone has been so kind, thoughtful and generous in this unimaginable time.

As everyone in Mark's life knew, he was an extremely hard working realtor.  He worked with his wife and partner, Leigh Anne.  Mark and Leigh Anne were co-parenting each day in Jack and Carter's life.  Now Leigh Anne is left to support  her two young boys.  In the beginning, it will be near impossible  work as a full time realtor and the active mom Leigh Anne will need to be.  In an effort to help organize and group together everyone's support, we are  humbly requesting any financial contribution to help with  this beautiful family's day to day expenses, as well as  towards the boys' futures. We have created this account to help facilitate those items. As close family, we are so grateful to witness the strength of love and support that is pouring in for this precious family.
The words of one of his FB friends is a true reflection of the man Mark was.  "His wit, charm and enthusiasm for life was never at a loss. Through his FB posts we all got to know (Leigh) and the kids and Mark's love for his family came screaming through the screen. His death has remind us just how fragile life can be and Mark never let one day go by without being true to himself. You can judge a man by what others think of him and I can most certainly say that Mark has left a deep impression on many, many people. He truly is a  remarkable guy who has left us much too soon. I am so incredibly shocked and saddened. May he rest in peace and his memory be eternal." To say that Mark will be greatly missed is an huge understatement.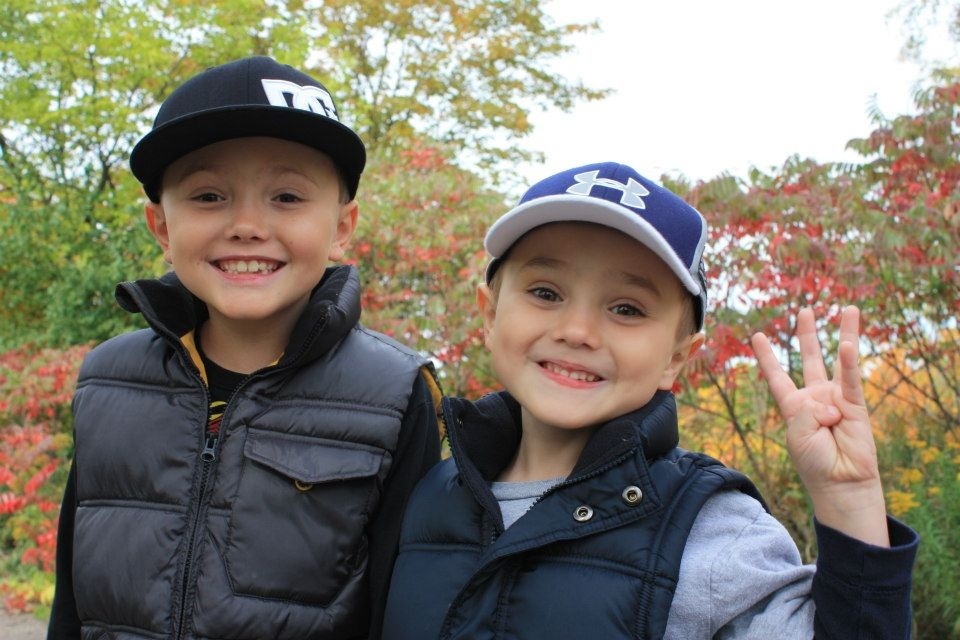 Organizer and beneficiary