In loving memory of James Lane
This GoFundMe has been created in loving memory of James Lane, adoring husband, loving father, beloved son and brother.

James was suddenly diagnosed with stage 4 colorectal cancer on July 23, 2021 after tests revealed a large tumour and cancerous cells that had spread throughout his body. His young age coupled with no family history of this cancer and a healthy lifestyle, made his cancer diagnosis completely unexpected. Despite the devastating prognosis, James and his wife, Stephanie were committed and determined to fight the cancer with everything they had.

Consultations with doctors began promptly to create a treatment plan for him. James passed away unexpectedly on Friday, August 20, 2021 but not without a valiant fight against his aggressive cancer. He was 34.

James is survived by his wife of almost 8 years, Stephanie, 5-year-old daughter, Jillian, and 2-year-old son, Matthew. He is also survived by his parents Patricia and Dan, as well as his siblings, Tim, Sarah, and Jenna.

James loved his family unwaveringly. He was a present, attentive and nurturing father to Jillian and Matthew, never missing a beat in their lives. He was a reliable and steadfast husband to Stephanie.

Please consider donating to the Lane family through this GoFundMe page to help support this young family. All funds raised will go directly to Stephanie, Jillian, and Matthew.

Your support through kind words, thoughts, prayers, and/or donations are most appreciated.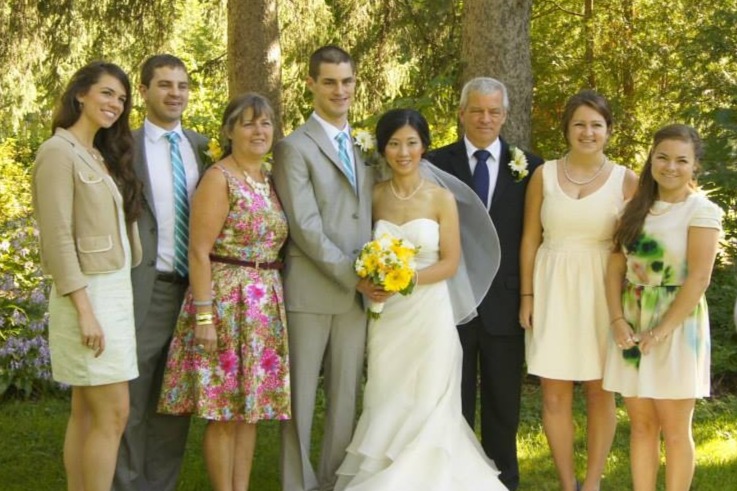 Janneth Pazmino-Canizares
Fundraising team (4)
Tiffany Lee
Organizer
Raised $6,612 from 11 donations
Scarborough, ON
Stephanie Lane
Beneficiary
Dan Lane
Team member
Raised $1,975 from 7 donations
May Wong
Team member
Raised $300 from 1 donation