In Loving Memory of Antwon Winters
Dear Friends and Family,
I'm writing to you with a heavy heart, and asking for your help. 
On Friday, October 16th, Antwon Winters was shot and killed while spending time with friends. He was 14 years old. I became Antwon's mentor when he was just 9 years old. We were matched by Big Brothers, Big Sisters and met up at the Boys and Girls Club every Tuesday during the school year for more than 5 years. I just attended his 8th grade graduation party a few months ago. We still continued to meet weekly when things moved online. I can't believe he is gone.
Antwon was a victim of gun violence -- but he was so much more than that to his friends and family. He was a son and a brother. He loved technology, creating music, and playing Fortnite. He was allergic to seafood, and a fan of Mike Epps. He just started his freshman year of high school, and was working with After School Matters. In BBBS, we talked a lot about goals. He wanted to travel, become an entrepreneur, and give his family an easier life. 
This unexpected loss is devastating for me, and even harder for his family. They worked so hard to keep him safe, and to connect him with positive opportunities. It's difficult not to feel helpless when you see another great kid lost to gun violence, but there is something we can do. Your donation will help offset the costs of the funeral, and relieve the serious financial burden on his family. Please give what you can, and help show his family that he mattered, he will be missed, and that he will be remembered.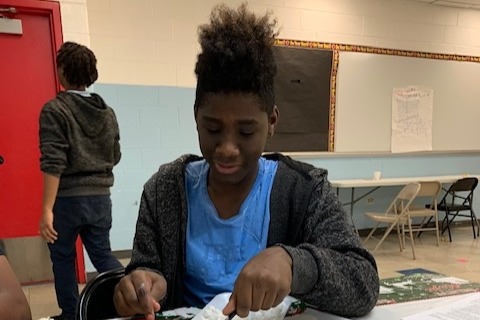 Organizer and beneficiary
Christopher Brooks
Organizer
Elmwood Park, IL
Keanna Chester
Beneficiary