Changing hip-hop and the world
To learn about Break Free Hip-Hop School, visit www.breakfreehouston.com and www.facebook.com/breakfreehouston
Instagram and Twitter: @breakfreecc

A portion of the proceeds made in this campaign will be donated to various Hip-Hop education centers and organizations around the world.
OTHER WAYS TO DONATE:
By Paypal:
http://www.breakfreehouston.com/index/ 

By Check:
 Payable to: Break Free Hip-Hop School
Mail to: 9191 Winkler Dr. Suite F
Houston, TX 77017
Create Your Escape 2016 - The World's First 24/7 Dance Cypher


Since 2011, Break Free Community Center has operated as the
world's first and only Hip-Hop school.
Hip-Hop as a culture is one of the most impactful and influential forces in the world - but hip-hop education is few and far between. We aim to change that.
We have directly mentored and educated over 1,000+ local youth on positive Hip-Hop culture and creative expression, but our vision is much greater than that.
Our sights are set on providing 2,016 scholarships for eligible Houston area youth (ages 3+). These scholarships will provide free classes in the arts (Breakin', DJing and Music Production, Art, and Poetry) to thousands of children who have yet to feel what it is like to break free. Understanding that this goal will not be achieved without conviction, energy, and passion -
 on Wednesday, March 23rd at 5AM, we began dancing 24/7, day and night.
 We vowed to not stop until we reached our goal of $1 million/2,016 scholarships.
Unfortunately, because of a short handed staff, various life curumstances, and financial instability within the campaign, we had to stop at
DAY 50.
Dancing day and night for 50 days straight was a surreal experience. Although we did not reach our goal, the support we were given, whether financial or moral, was awe-inspiring.
As of the end of DAY 50, we had raised
$28k (56 scholarships).
 This means 56 kids will be able to know what it feels like to Break Free. Amazing.
Our attention turns back to our regular programming, but our mission and vision continues - gaining strength everyday. Our goal now shifts to working towards 2,016 scholarships before the end of this year, while still maintaining our current program and classes.
HIP-HOP EDUCATION:

Hip-Hop is innately
educational.
It can be used not only to instruct children on art forms, but significant life skills as well - leading children to cultivate a productive, healthy lifestyle. In it's current state, Hip-Hop faces issues in the form of
misconceptions
and
misrepresentation
. The values of
peace, love, unity, and having fun
that first bred the culture have taken a back-seat to fame, power, and glory. 
In it's natural form, hip-hop promotes
knowledge of self.
  Hip-hop breeds self-aware, strong in character and confident individuals. 
Healthy living 
is a direct product of positive hip-hop culture - whether it be physical through bboying, or spiritual with an MC's poetry.
Passion 
is embedded in the moral fiber of hip-hop culture, and is instilled in every patron from early stages. All of these positive qualites and values lie underneath a negative public image. This misunderstanding further deepens the need for
hip-hop education.


The
theraputic qualities
of hip-hop are effective for a diverse range of races, ages, and personalities. Cultures that otherwise would have no assosication with eachother are brough together with hip-hop being the connector. Acting as a 
universal language, 
hip-hop is a form of global communication - constantly breaking boundaries and borders.
Hip-Hop education cultivates a culture of mass-influence into one that changes the world for the better. It's work will be seen for generations to come,  and it's effects willl span lifetimes. Without proper representation and active mentorships, Hip-Hop will never flourish as the impactful culture it naturally is.
SCHOLARSHIPS :
Each scholarship provides an opportunity for the qualifying student(s) to attend one full semester at Break Free Hip-Hop School free of charge.
$500 covers tuition for one of these semesters.
2,016 scholarships expands our programming and reach to accommodate thousands of Houston-area youth and young adults - some who may never have an opportunity to creatively express themselves without scholarship opportunities.
The funds received from the 2,016 scholarships will be budgeted over two years, or 4 semesters - with 504 students attending each semester
In these two years, we will expand programming, our facilities, and staff to accommodate this growth in our student base.
If you sponsor a student, you are planting a seed that we as an orginization will nurture. A new generation is being built of self-aware, confident, and passionate individuals. Through our cirrucluum based programs, we fortify our passion with structure -- and from the very beginning a student learns the importance of it. More than just an arts program teaching technical skills, Break Free instills many valuable morals and character traits that solidify critical development of children and young adults.
Sponsors of at least 1 scholarship will be provided with personal updates in the form of pictures and videos of the student(s) their donation helped fund.
WHY 2,016?
Because there is no better time than now. Life has presented us with many challenges and obstacles -- but through hip-hop we have been able to break free of any chains placed upon us. We now hold ourselves accountable for our dream and vision, and we see clearly what it will take for us to positively impact the world.
2,016 scholarships is our dream, and we will Break Free until we reach it.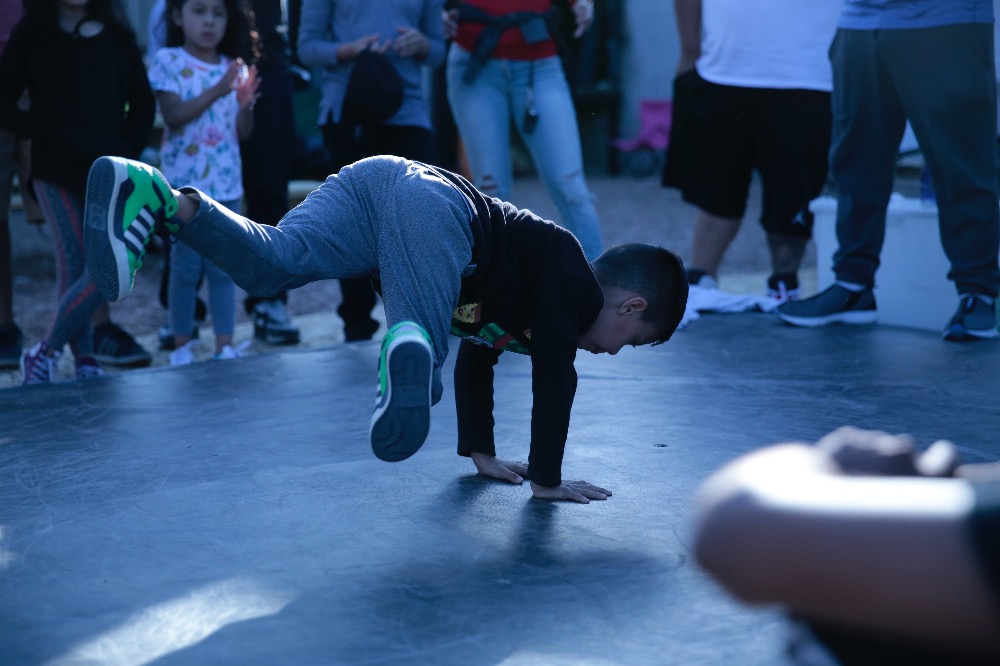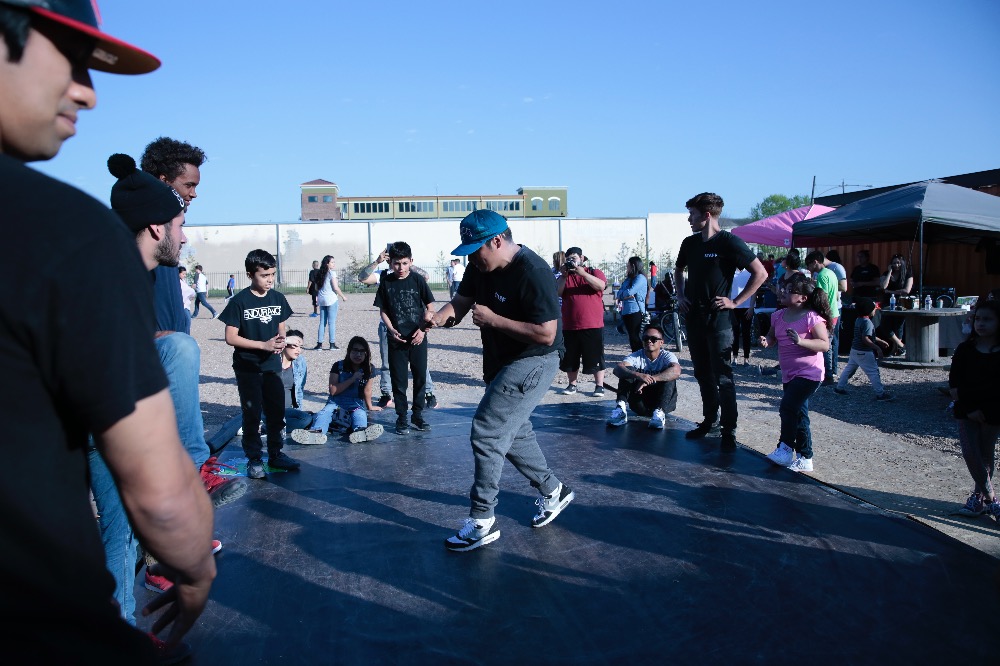 Organizer