Help Ian Climb Mt Kilimanjaro
In 2012, I had a bacterial infection in my lungs (pneumonia). The infection quickly overwhelmed my body and within the span of a couple of days I went from thinking I had a cold (maybe even the flu), to being put on life support and an induced coma because the infection was causing all of my organs to fail (lungs, heart, kidneys).
I was not expected to live and my wife & kids were being prepared to lose me. 
Miraculously (and no doubt due to God's grace and people's prayers) after 8 days on life support I woke up and my organs began to recover. One unfortunate side effect of the whole ordeal is that due to low blood pressure I lost circulation to my extremities. My fingers and feet turned black and died. A few months later I had all of my fingers and my feet amputated.
This was in 2012. I got fitted for prosthetic legs and worked hard to get back to normal.
In 2013 I was able to go snow skiing again and I also coached my 4 year old son's soccer team.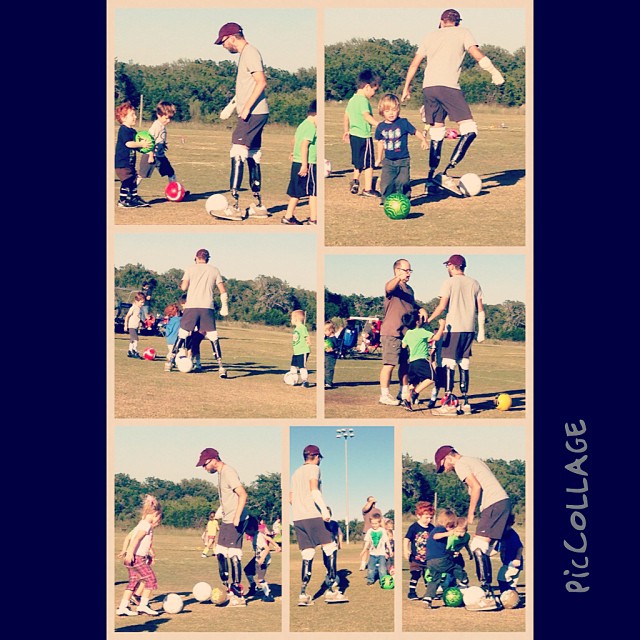 In 2014 I was given a grant to get special running legs so I could start training for a half marathon.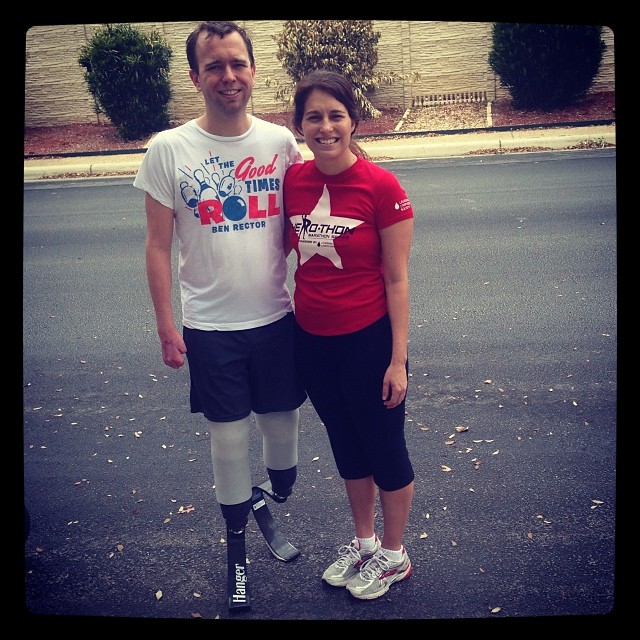 Now I have the opportunity to do something I would have never considered possible (even with legs, to be honest).
I have been invited to be a part of a group of other amputees to climb Mt. Kilimanjaro.  
Mt Kilimanjaro is the highest mountain in Africa and the tallest freestanding mountain in the world (19,341 feet).
This is a really special opportunity for me. I will not only be trekking up the mountain with 10-15 fellow amputees but we will be travelling with a support team of doctors, prosthetists, physical therapist, etc. 
Our team will leave for Tanzania the day after Christmas 2015. It will take us a few days to get there and get acclimated. The trek up the mountain will take 5-6 days. We will hike 5-7 miles each day.
Here is a trailer to a documentary of a group of military amputees that did this trip earlier this year. 
https://vimeo.com/87954842
I am doing this trip for a few reasons:
1) It is a challenge to myself. I want to see and prove that I can. Between now and next December I will be training pretty hard to get in shape for the hike. I will be doing long distance running and the team will be doing a team hike once a month.
2) I'd like to do something that our kids can brag about to their friends :)
3) I want to do inspire others that are dealing with an amputation or other injury/disability. When I was facing amputations, the idea of walking, running, driving seemed like an impossibility. Talking with others who had gone through a very similar ordeal was extremely encouraging to me. I'd like to help do the same for others.
The cost of the trip is approximtely $5,000. This includes airfare, lodging, taxes, guides up the mountain, food. 
In addition, I will need $500-$1000 of hiking equipment. This includes hiking boots, backpack, hiking poles, an adaptive device to help me grab the poles, clothing (did you know you are not supposed to wear any cotton material when hiking??)
I'd love your support in helping me fund this trip. My family and I are grateful for all of our friends and family that has supported us so far. 
Ian, Denisse, Emma, Jack, and Luke
Organizer