ARTIST lost EVERYTHING to APT fire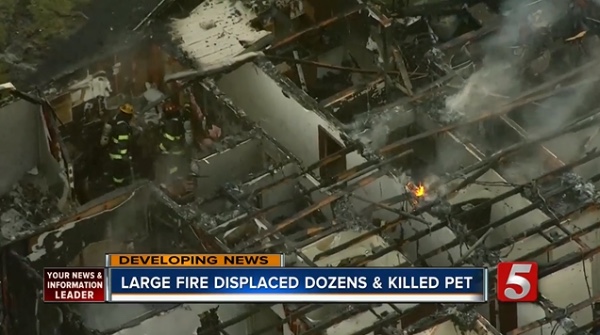 At about 5AM on 1-30-18 I woke up to a loud knock on my door. A large fire started in my apartment  building where me, my son, and a good friend were sleeping. This was the most terrifying experience ever! Once I opened my door I was met with a huge cloud of smoke that made me choke. The fire spread so quickly, so I scrambled to make sure my son was safe and sound.. I then managed to recover only 2 of my paintings before the fire spread to my section... To be honest I'm just BLESSED to be alive and well, but in the process I lost EVERYTHING I worked hard for.. 
I don't even know where to start....
Anything at this point will help....
*You can view a more detailed description at the link below.. 
https://www.newschannel5.com/news/crews-battle-madison-apartment-fire
Make a donation
Organizer
Preston Mitchell
Organizer
Nashville-Davidson, TN