I am an award winning environmental photo journalist and have spent the last fourteen years documenting the impacts of climate change and the rise of renewable energy on every continent on the planet. The only living photographer to have done so. In that time I have probably seen more climate change impacts than any other human, and have ammassed the world's single largest collection of climate change/renewable energy images. These can be viewed at
www.globalwarmingimages.net


The project was entirely self funded through image sales into newspapers and magazines at a cost of around £300,000. I then crowd funded £45,000 to self publish the award winning book "Images From a Warming Planet".  The book contains 500 of the best images from my travels around the planet. The book can be viewed at
www.imagesfromawarmingplanet.net
  Jonathon Porritt who wrote the foreword for the book called it "An extraordinary collection of images and a powerful call to action".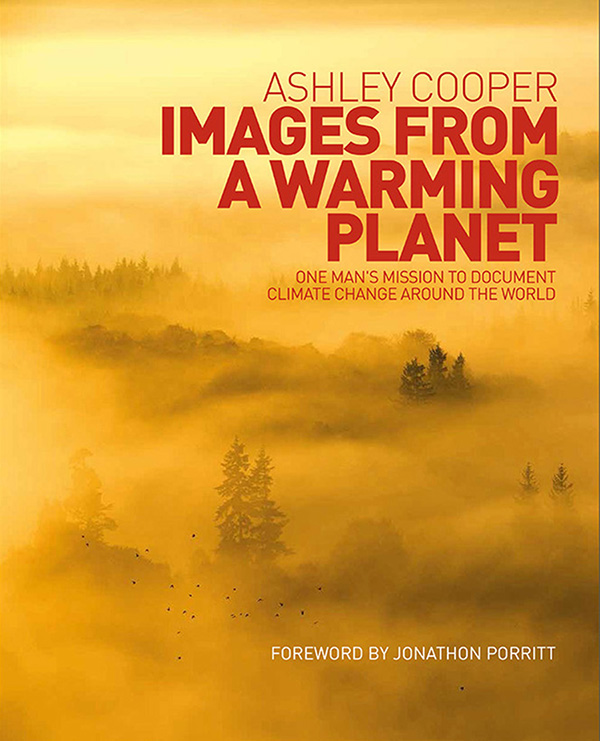 So far the book has reached Pope Francis, Al Gore, Richard Branson, Prince Charles, Emma Thompson, Bill McKibbon, Sir Tim Smit, Chris Bonington etc. 
We are running out of time to take effective action against climate change, my plan is to make a real difference to how we motivate people to take action. 
Firstly I am going to send a copy of the book to every world leader. I am negotiating with Emmanuel Macron's office for the books to go out in his name. This will be the catalyst for launching i Commit. I Commit will be set up as a Community Interest Company and will have two simple aims. Firstly to engage a global audience of citizens to commit to taking action to lower their own carbon footprints. Secondly i Commit will act as a portal for citizens around the world to upload their own photographs, depicting climate change that they have witnessed in their own back yards. Over time this will build into a massive global database of how climate change is impacting our planet. It will be invaluable for science and education.
I am looking to raise £50,000. 
It will cost £12,000 to get the books to world leaders
£18,000 to design the website and portal for i commit. Marketing promotions and publicity will cost an additional £15,000 with Management cost of £5,000
As soon as funds start coming in, we can start work on building the website. The i Commit logo is already designed and the URL for the site registered.
Having stood at the front line of climate change on too many occasions, I know it is the greatest threat that humanity has ever faced. Too many times, I have see those least responsible for climate change, being most impacted by it. The time for action is now. I truly believe i Commit can be a game changer in motivating people to take their own action to help tackle climate change.
Any help you can give will be hugely appreciated