Exit Dance Theatre, a modern dance company based in Newburyport, Massachusetts, was founded in 1987. Exit's style is deeply rooted in theater techniques, improvisation and collaboration. Founding members wanted the movement to open up past traditional styles in order to allow new ways to express images and stories; to create by being in the body not the head; through imagining not thinking.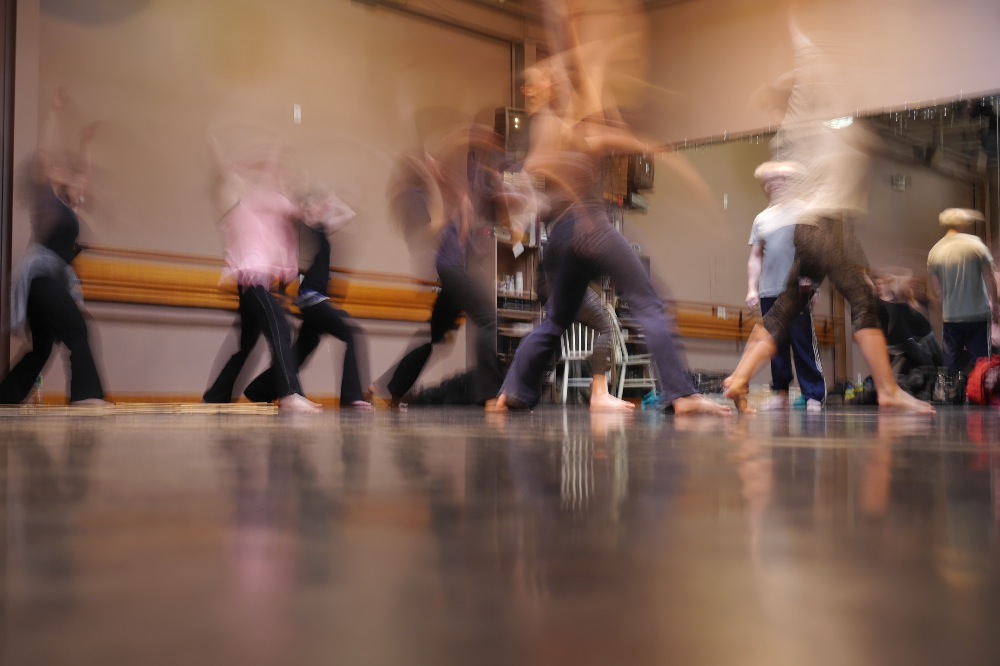 Audiences have described Exit's work as innovative, passionate, and authentic. Themes have ranged from interpretations of myths ("Aphrodite", "The Furies") to a comical portrayal of desperate characters in a nightclub, ("Bathroom Suite"). 
Performing to live music is also one of Exit's trademarks. The company has danced to the tunes of Danny Harrington, Roger Ebacher, Ronnie Earl, The Gospel Unlimited Choir, E.J. Ouellette, Jason Novak and more. Exit performs on the North Shore and in Boston, and opened for Anna Smulowitz' "Terezin", in Auschwitz, Poland. Exit is also a member of the North Shore Dance Alliance and is slowly creating a loyal fan base on Facebook. 
Exit is proud to announce that we are officially a 501(c) 3 non-profit organization located at The Dance Place in Newburyport, MA! Your generous donations can now be tax deductible!
Donations are needed in order to expand the company's touring schedule. 
Thank you for supporting the arts!
For more information, visit www.exitdancetheatre.org.
Donations

Organizer and beneficiary