Help Teresa beat Breast Cancer!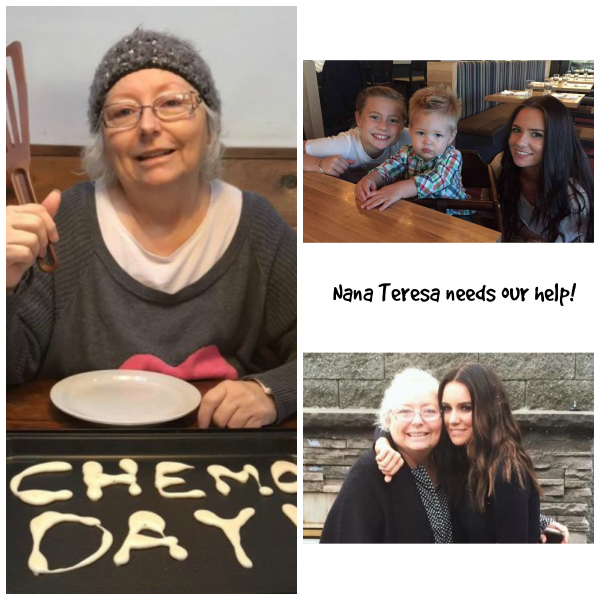 Please join me in  raising money for Teresa Crisp  as she continues to battle a very aggressive breast cancer. Yesterday she went through her 3rd cancer surgery (within a years' time). She is running out of the standard options, her body can't take anymore chemo or radiation. She is determined to do all possible to beat this cancer so she can be there for her daughter and 3 amazing grandchildren (pictured above).
Medical bills are always a challenge, Teresa is so sick and yet still working 42-48 hours per week while trying to fight for her life.  She has had to work JUST to make ends meet, to pay rent and her constantly increasing medical expenses.  Now she finds that it is NOT ENOUGH to make ends meet, her medical expenses are burying her deep in debt. 
Teresa lives in the Beaverton area.  She needs to move into a place  where she can get the rest needed to continue this battle (preferably in the same area)near her daughter & grandchildren).  She currently is in a small one bedroom apartment where the rent has increased to $1200.00 per month. Her apartment also has noise issues that prevent her from getting the much needed sleep.  She needs to find a place to move to ASAP and the funds to make a move possible.    
The money raised will help her with her living and medical expenses. Since she has exhausted all the standard solutions she needs to quickly look for new solutions.  Next steps are getting a 2nd opinion, researching naturapathic solutions, and finding her a quiet and safe place to live.  
 Whether you know Teresa personally or saw this post through a friend, there are no words to describe how grateful and thankful we are. No donation is too small. Her grandkids need their nana, her daughter needs her mom and I just can't lose such a great friend without a fight.  A great way to show your support and love to Teresa is helping alleviate some of the stressful expenses so she can focus on healing.
As many of us know, Teresa is truly one of a kind. Her smile is contagious and her love is unconditional. Through the years she has been there to support many friends through their hardships in life. Let's all come together and help this dynamic, beautiful, and caring woman in the battle for her life.

Organizer and beneficiary
Debby Nyholm
Organizer
Beaverton, OR