Hunters Helper: Seizure Alert Dog
February 2nd, 2015 is not a day I will soon forget even though I desperately wish I could erase that mornings image from my mind. I handed my lifeless son over to paramedics who literally had to check for a pulse because they thought he was already dead. By the grace of God there was still a faint one.
I had awoken that morning shortly after 5am to a faint grunting and nudging from my son, Hunter. I looked over to see him laying next to me convulsing in a pile of his own vomit. Sadly this was not our first time around and I knew right away he was having yet another seizure.  I picked him up and rushed him to my living room couch where I proceeded to call 911. While I was on the phone with them I noticed around Hunters mouth began to turn blue and his eyes rolled all the way back into his head. I looked down at his stomach to find that my 3 year old son was
no longer breathing
.  I moved him from the couch to the floor, and began performing CPR through bouts of screaming and crying at the 911 operator "WHERE IS THE AMBULANCE WHY ARE THEY NOT HERE". The only thing I remember thinking was "
my son is going to die today
."             
I performed CPR steadily for the next 10-15 minutes until the ambulance finally arrived.  I rushed out of my apartment holding Hunters limp lifeless body and began beating on the door of the ambulance begging them to move faster. They finally opened the door, grabbed him, and laid him on the stretcher where they proceeded to check him for a pulse - they didn't even think he was still alive. I remember standing there staring blankly in shock waiting for them to tell me what I already believed to be true.... that my son was dead. Moments passed and those sweet words "
I have a pulse
" filled my ears.  CPR and Gods mercy are the only things that saved my sons life that morning. 
Hunter had his first seizure in October of 2013. After several tests and an EEG he was diagnosed with Epilepsy. He has what are called "partial seizures". This type of seizure only effects one side of the brain, and has symptoms like that of a stroke -twitching/jerking on only one side of the body and unaware/unresposnsive as to what is going on around him.  Hunter has had 3 seizures since he was first diagnosed, and while that seems like nothing each one has grown more and more severe. Each time has required more and more medication to get him sedated and out of it, and each one has been a closer and closer call.  Now let me explain.  
The "average" person's seizure lasts 1-2 minutes, and at that point their body knows its time to "shut it off."  Sadly this is not the case for my son.  Hunter has what is known as Status Epilepticus, meaning his seizures do not stop on their own. His brain does not send the signals needed to "shut them off." Any seizure lasting more than 5 minutes becomes a life threatening emergency, and at 10 minutes neurologic damage begins to occur. All three of Hunter's episodes have lasted an HOUR or longer.  This is partially due to the fact that he has Status Epilepticus and also because his seizures have always happened in the wee early hours of the morning while we were asleep.  We have just gotten "lucky" and happened to wake up and find him in time to get him help. We have gotten "lucky" that Hunter seems to have gotten by without any permanent brain damage, but the reality of it is that one of these times our "luck" is going to run out. The reality is that one day I may wake up next to my dead son, because he had a seizure in the middle of the night and I did not wake up in time to help him. 
Now all of that brings me to why I have started this fundraiser.  
We desperatly need a seizure dog.
  Seizure dogs are trained to alert you when someone starts having a seizure, and many times they can even alert you when a seizure is going to occur before it ever happens. Ultimatly the goal would be to PREVENT Hunter's seizures, but this is not always guranteed with seizure dogs. What is  pretty much "guranteed" is that I will have peace of mind. That if something happens in the middle of the night that my 3 year old son will not lay there and die while I sleep because he can not cry out for my help. That I will have a little "helper" that can wake me up as soon as Hunter needs me so I can seek medical help for him right away and not hours into a seizure and after damage has already occured.  I have asked about alternative options, to help safe guard us, and I was told there is nothing more we can do. Keep him on his seizure medication and be thankful for everyday he doesn't have an episode.  This is not a good enough answer to me. These seizures can not keep happening the way they have been. My sons life can not keep relying on "luck."
We need this dog.
Now I have researched and done my homework and found multiple organizations. Some are non profit and offer dogs for "free" but the
waiting lists are extremely long and vary anywhere from 2-5 years. 
 We do not have that much time to spare. We do not have one more single seizure to spare.  
I can not keep living my life waiting on "the next one" and wondering if "the next one" will be his last one.
 So I am here asking for your help. I have never been one to take handouts. I have never been one to ask for or even accept help that has been offered to me.  However this situation requires I suck up my pride and ask for it. I believe it is my duty as Hunters mother to ask for it now, because this is literally coming down to a life or death situation. Seizure dogs are exspensive, and the organization I have found to be most fitting for us has a $18,500 dollar fee. They have a short waiting time, are very well established, and have no age requirements for dog placement. Now yes this seems ridiculous for a "dog." These, however, are not just dogs they are highley trained medical dogs. A medical dog that I truly believe is going to be my sons saving grace.  
So with all of that being said I am asking everyone to please help me help my son. Help a mother help her child. Donate what you can, and if you can not donate please share. You have no idea what just sharing can do. Help spread the word and get Hunters story to people who may be able to help financially. Sharing and donating are just as equally important. <3
Meet Hunter:



Hunter is a brilliant, outgoing, lovable 3 year old with an infectious smile.  He can brighten a room with one little giggle, and melt your heart with one look into his baby blue eyes. He has an obsessive love for Mickey Mouse, balls, and reading. He loves to learn. He also loves to count, and if you know my boy you know his favorite word is "two two" haha. He is one of the happiest children you will ever meet. Always smiling about something and many times for no reason at all.  Hunter has not had an easy life by any means, but has continued to show his strength and perserverance time and time again.  He has yet to let anything dim the shine in his smile.
Hunter was diagnosed with Spina Bifida Myelomeningocele inutero when I was 19 weeks pregnant. Spinda Bifida is a spinal cord defect that causes nerve damage and almost always some kind of paralysis. The severity of the paralysis depends on how far up the spine the defect is located. In Hunters case we scraped by fairly "lucky" and his defect was towards the lower end of his spine L5-S1 region. He has no movement or feeling in his ankles or feet. He wears leg braces and uses a walker to get around.  
He also has Chiari malformation and Hydrocephalus which are both associated with his Spina Bifida. Chiari malformation means that his brain stem does not sit at the base of his skull where it's "supposed" to be. Instead his sits pretty much in the back of his neck.  Hydrocephalus is where the brain produces too much spinal fluid also more commonly known as "water on the brain."
As if all of that wasnt enough Hunter was born a "micro" preemie. Born at  just 26 weeks 3 days gestation. Weighed in at a whopping 2 pounds 4.7 ounces and 13.5 inches long.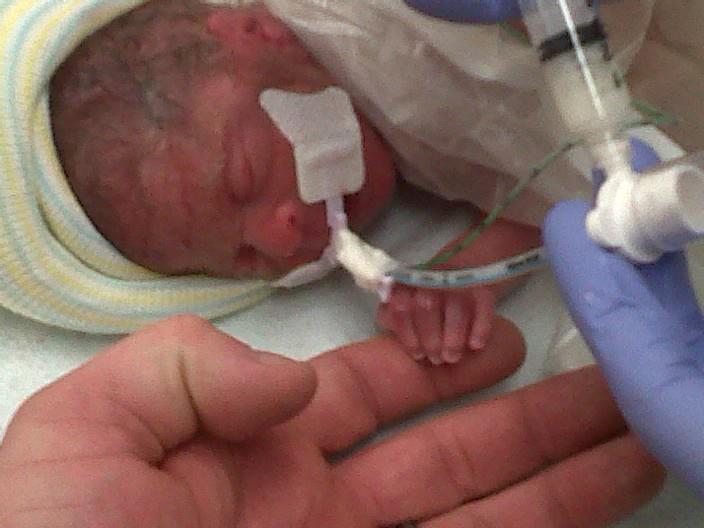 At 3 days old Hunter underwent surgery for his Myelomeningocele repair (surgery to repair the opening in his spinal cord). 
At 3 months old (just before he was released from the NICU) he underwent yet another surgery to help slow the production of fluid on his brain
Finally on March 27th, 2012 ,after an agonizing 72 days in the NICU,  Hunter finally came home <3 
Raising Hunter: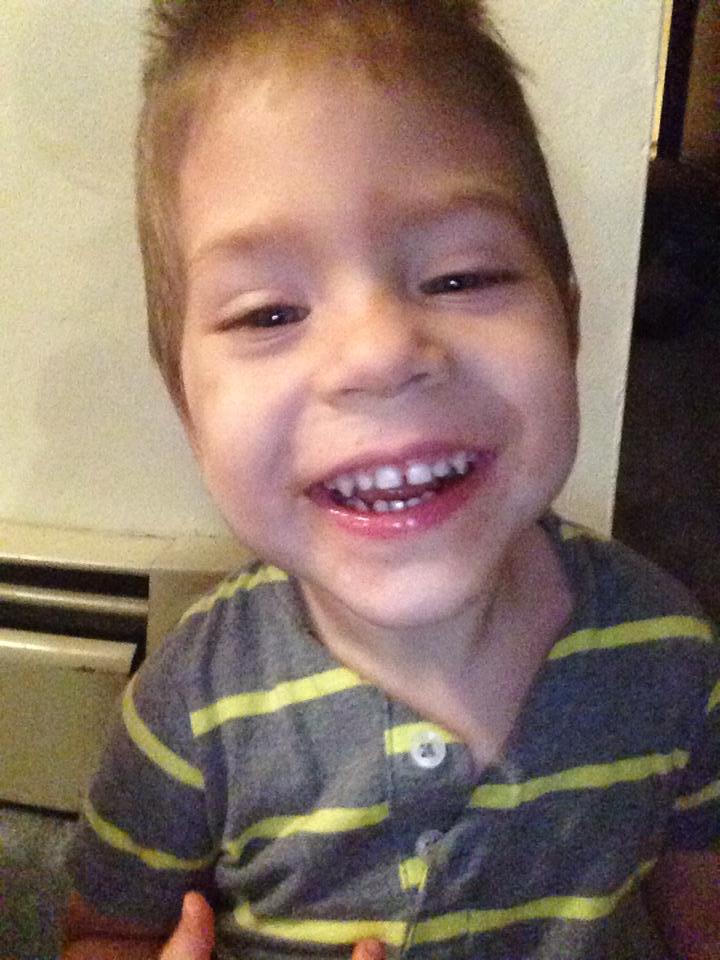 February 2nd, 2015

Organizer
#1 fundraising platform

More people start fundraisers on GoFundMe than on any other platform. Learn more

GoFundMe Guarantee

In the rare case something isn't right, we will work with you to determine if misuse occurred. Learn more

Expert advice, 24/7

Contact us with your questions and we'll answer, day or night. Learn more