Lifted Strong Community Organization
Lifted Strong Community Organization (LISCO) is a registered non-governmental organization, founded by Eva Boaz and Joyce Beda, based in Arusha, Tanzania.  
LISCO is focused on lifting the spirits, improving the health and fueling the hearts of women suffering from HIV and living through life traumas. They run multiple programs to support the women and the community.
The funds generated from the program help support the women and their children for a better future. Below, each program is explained in further detail and information is provided to show where you donations are allocated.
Please see our website for more information on our sustainable initiatives & programs.    
https://www.liftedstrongco.org/
_________________________________________________________________________________
Lifted Strong Build Up Program
LISCO's Build Up Program is a 6-month program that supports women living with HIV and other life traumas. By participating in the program, the women (known as the Mamas) learn the necessary skills to be self-sufficient including English, business, and health education classes.
Your donations will be allocated to the following items
$15 USD for annual health insurance that provides basic coverage for the mama, her spouse, and her dependents
$10 USD for a business permit cost which allows the mama to sell legally in local markets rather than limiting her to door to door sales
$25 USD to $100 USD for micro-finance loans to start or improve their business 
Lifted Strong Mama Kuku Program
LISCO's Mama Kuku Program is designed to set up each of the mamas with their own functioning and profitable chicken business. Breeding chickens is one of the most effective ways for individuals in emergent economies to start earning a sustainable source of income to support themselves and their families. 
Your donations will be allocated to the following items
$100 USD for each chicken coop
$41 USD for each flock including 5 hens and 1 rooster 
Lifted Strong Community Outreach Program
LISCO's Community Outreach Program holds weekly home visits and medical outreach efforts in high-need communities in and around Arusha. During each home visit, we are able to reach 8-10 families to provide food and clothing packs. 
Your donations will be allocated to the following items
$25 USD for each pack 
Lifted Strong Sanitary Pads Program
LISCO's Sanitary Pads Program partners with Oyana International to locally manufacture and distribute feminine hygiene products to women and girls in Tanzania. We compliment the distribution efforts by delivering a high-impact curriculum developed by Oyana International. The curriculum is focused on raising awareness and appreciation of important topics; including the reproductive system, sexual health and consent. 
Each Period Pack contains 6 Cotton Inserts, 2 Shields, 1 Bar Soap, 2 Underwear, 2 Plastic Bags (To Store and Wash Items), Menstrual Tracking Calendar, Instructions on how to properly clean and care for the period pack.
Your donations will be allocated to the following items
$8 USD for each pack
_________________________________________________________________________________
All support would be greatly appreciated.  We will be sure to give updates to all donors on the progress and impact the help is having on fueling the LISCO mission!
Asante sana! 
The LISCO team
https://www.liftedstrongco.org/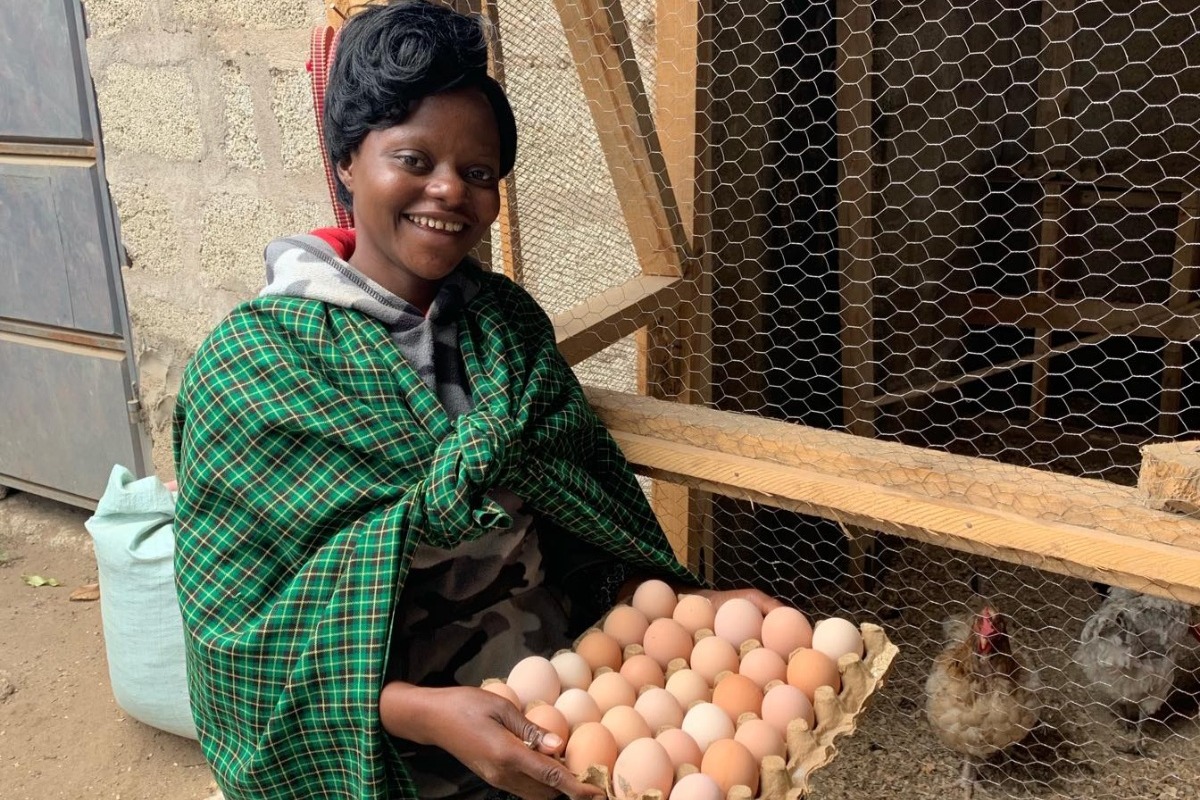 Organizer
Roger Hewett
Organizer
Hamilton, ON