Firstly
I would like to thank those of you who donated to this campaign when we first initially set it up, the fact people selflessly gave and wished us the best was heartwarming to say the least. 

We are now moving onto the last phase
of treatment, we are pinning our hopes on a clinic in Cyprus that offers Ozone therapy and intense IV treatment to sufferers of Lyme and many other diseases. 
We have reserved clinic and accomodation dates in Limassol Cyprus  and are appealing to the GoFund me community for any help financially you can give. After my sister became ill she moved in with my parents and the financial burden of antibiotics, specialist appointments, supplements and iv treatment has taken a huge toll on my parents health and emotional wellbeing not to mention my sister who is unable to work and contribute .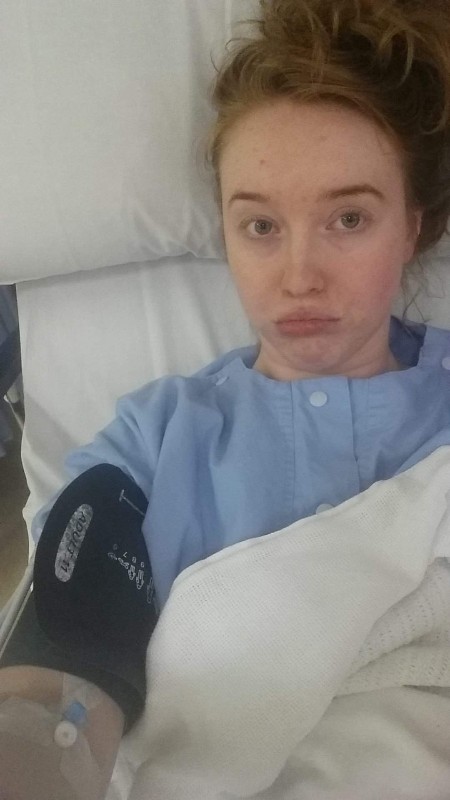 A little about the clinic in Cyprus 
: The Y&C Institute of medical rehabilitation offers many different types of treatment for those with Lyme , we have decided Ozone therapy is our best shot at getting results as it allows the treatment of many diseases which were previously considered uncurable to be treated .  Ozone regulates and stimulates the immune system and helps detoxify harmful organisms. Gabrielle will be receiving 3-5 hours of treatment daily for 6 weeks.  If you wish to read more about the clinic or practices you can visit
www.ycmedinstitute.com
To conclude I just want to say what an amazing young woman my sister is , an aspiring model, a make up artist, and until this repulsive disease got a hold of her an avid researcher of ancient history in which she was enrolled in University to work towards becoming an archealogist . As a person she has alot to offer this world , she deserves to wake up every morning not in chronic pain, she deserves a life, she deserves to be free after two years of hell. It has been heartbreaking to watch someone so confident and so full of life curled up in bed day and night crying, shaking, burning up and in constant unrelenting pain and if I could take this from her I would in a heartbeat. 
Please help 
us send this beautiful human being to Cyprus to get the help and treatment she needs. I need my sister back. 
"Genorosity is the flower of justice - N.Hawthorne"


https://www.lymedisease.org>lyme-basics
Thankyou from the bottom of my heart 
Organizer
Lorna Ashley
Organizer
Huntingdale WA