Hope is Stronger Than Fear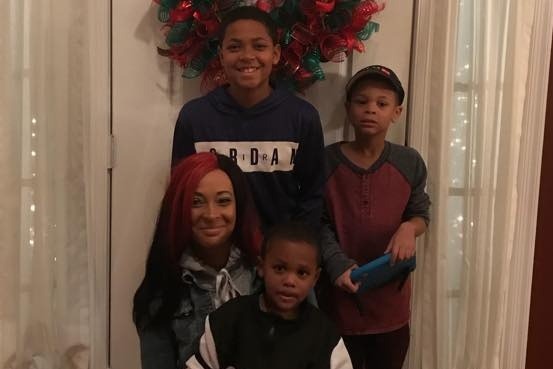 It  feels like everyone, from all walks of life, have in one way or another been affected by cancer. This is ringing true very close to home with our dear friend, Vanessa. At the young age of 30, being a mother to 3 small kids it just doesn't seem real, or fair, or imaginable. Vanessa was diagnosed with breast cancer just over a year ago and in that time she and her Mom have been tested to the end. Vanessa has undergone chemo, radiation and a double mastectomy. She has faced countless complications from the surgeries, and treatments. 
When Vanessa became sick she had to move in with her Mom, Petra, so she could help with treatments, and the care of the boys. All 5 living in Petra's 2 bedroom condo. Recently, Petra had decided to sell her condo and rent a larger townhome to accommodate the extra needed space.  Petra works at a local church daycare and has had to take a leave of absence to help care for Vanessa and take her to her daily appointments for radiation. 
I recently found out that Vanessa's cancer is metastatic- meaning the cancer will quickly spread to other organs like the liver, bones and brain. The feeling that I felt when I learned this is gut wrenching.  This family has been through so much and has stayed so strong and so many of Vanessa and Petra's friends want to help. Help in any way that we can, no matter what it is. But what do you do? Do you make food? Do you visit? Do you call and text and offer support? I have offered anything, anytime to Petra but I felt helpless. After talking to her and having to convince her to let me start this page I am hoping that this page will help. Help financially, yes, but also being able to see everyone's kind word of support, it goes a long way.
Please help me in this fight to support Vanessa, Petra, Jayden, Jeremiah and Xavier through this very difficult time.