(English will follow)
La gestion des déchets est un enjeu planétaire. Chaque année, plus de 8 millions de tonnes de plastique se retrouvent dans les mers du globe. La plage Kamilo, située sur la côte sud-est de l'île d'Hawaï, reçoit plus de 20 tonnes de déchets par année, dont 90% de plastiques. Des cueillettes sont organisées par l'organisme Hawaii Wildlife Fund pour récolter les déchets sur la plage. Toutefois, les petites particules de plastique ne sont pas récoltées par les bénévoles, faute de temps et de méthode efficace. Ce sont d'ailleurs ces particules, appelées microplastiques, qui sont nuisibles à la faune et à la flore. De plus, ces particules agissent comme des éponges pour certaines substances toxiques comme des pesticides ou des retardateurs de flammes. Ces derniers, ingérées par la faune, se retrouvent directement dans notre chaîne alimentaire.

L'équipe s'est donc donné comme défi de concevoir une machine permettant de filtrer efficacement les particules de plastique de façon à ce que la faune et la flore ne souffrent plus de la pollution marine, et on peut dire: mission accomplie!




Le premier prototype consiste en une remorque tirée par un véhicule de type pick-up. Ce dernier permet de récolter le mélange sable-plastique à l'aide d'un aspirateur. Ce mélange est acheminé vers un bac de séparation qui permet de séparer les matières à l'aide de la décantation dans l'eau de mer. Le sable est rejeté sur la plage et le plastique filtré est accumulé dans de petits réservoirs échangeables permettant la séparation des matières en continu.

Maintenant que le projet universitaire est terminé, trois membres de l'équipe d'origine souhaitent porter le projet d'école à un autre niveau en améliorant le premier prototype et développant une solution qui répond à un marché plus vaste.

Hoola One Technologies est une nouvelle startup dans le domaine des technologies environnementales. Son objectif est de développer des équipements de nettoyage des plages dans le respect de l'environnement et de l'écosystème.

L'argent amassé grâce à cette campagne contribuera donc directement à la lutte contre la pollution des océans. 

Nous avons grand besoin de votre aide et chaque petit geste est un pas de plus vers un environnement sans plastique!



//

Waste management is a global issue. Each year, more than 8 million tons of plastic are found in the world's seas. Kamilo Beach, located on the southeast coast of Big Island in Hawaii, receives more than 20 tons of waste per year, 90% of which is plastics. Cleanup efforts are planned by Hawaii Wildlife Fund (HWF), a nonprofit organization, to collect debris on the beach. However, small plastic particles are not collected by volunteers due to a lack of time and the astronomic number of pieces. It is indeed these small pieces, called microplastics, that are the most harmful to the fauna and flora. Moreover, these particles act as sponges to different toxins such as pesticides and flame retardants. Ingested by the wildlife, these toxins end up directly in our food chain.

The team has therefore set itself the challenge of designing a machine that will effectively filter out plastic particles so that the fauna and flora no longer suffer from marine pollution, and we can say: mission accomplished!




The prototype consists of a trailer pulled by a pick-up truck. The machine, with the help of the volunteer operators, allows the collection of the sand-plastic mix with a vacuum system. The mix is transported to a settling tank which allows the separation of the different materials with the help of sea water. The sand is ejected back on the beach and the plastic is collected in bins so that the separation occurs continuously.

Now that university project is done, three members of the original team want to bring the school project to an other level by improving the first prototype and developing a solution that meets a larger market.

Hoola One Technologies is a new startup in the field of environmental technologies. Its goal is to develop equipment for beach cleaning while respecting environment and ecosystem.

The money gathered with the help of this campaign will directly contribute to the fight against plastic pollution in our oceans.

We desperately need your help and every smal gesture is a step towards an environment without plastic!!!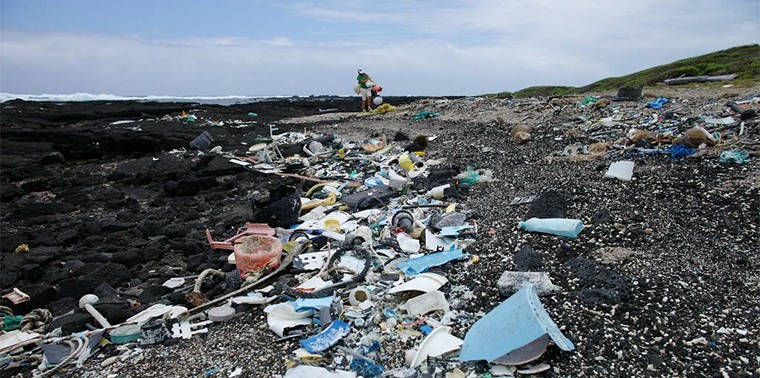 Liens utiles / Useful links:

https://www.facebook.com/ProjetHoolaOne/

https://hoolaone.com


Organizer and beneficiary