Honeysuckle Community Grocery and Farm
Omar Tate, a Philadelphia-based artist and chef.
I'm raising funding for Honeysuckle, a multifaceted community center where Black food puts its flag on a plate and stakes a claim for space in America—because America won't acknowledge and give it that space.
I'm seeking to raise $250,000 for a space that will ideally be located in the Mantua section of West Philadelphia, where the average cost of a commercial property hovers around $180,000. The remaining funds will be used for staff, repairs, equipment, and beautification of the space to open in early 2022.
The Honeysuckle community center will include a grocery, meat market, cafe library, and supper club. Food spaces need to be reinvented to serve more than good food. Honeysuckle will use history, the arts, education, agriculture, commerce, and food to pursue its mission.
All supporters will receive a gift of unique art as a token of gratitude for your investment in the future of Honeysuckle. If you contribute $100 or more to this project, you will receive a Honeysuckle bean pie in the mail.
Why a bean pie? I grew up muslim, initially under the teachings of The Nation of Islam. The Nation of Islam sold bean pies to help raise funds for the organization as well as to spark dialogue about who we are as African Americans post-Jim Crow. The bean pie is a representation of a new cultural identity, a new narrative, and a new line of thought.
The project will not only engage with the community but also build and grow into the fabric of the community already established in West Philadelphia for generations to come. I will employ its residents, share a collective wealth, and create and display art that represents us, resulting in being seen as human and powerful. To be allowed to own our destiny.
Honeysuckle is a continuation of my grandpa James Jamison's legacy of community activism. In the 1970s, Grandpa James came home from the Vietnam War and opened a community center in South Philadelphia that promoted the arts and taught and fed the neighborhood's children. It never realized its full potential due to racial tensions in the city at the time. 
With your support, I intend to bring his and my dream to full fruition by creating a place that nourishes the community, where neighbors can meet and bond over food.
Thank you.
PRESS
"Mr. Tate ... quilts cultural history and his own memories into a celebration of the Black American past." -
The New York Times
"Before COVID-19, Omar Tate opened a portal to Blackness with his lauded pop-up Honeysuckle. Now he's back home in Philly, searching for solutions." -
Esquire
"His immersive pop-ups explore the nuance and expanse of American blackness through poetry, food, and music." -
The Philadelphia Inquirer
I'm raising funding for a community center where Black food can put its flag on a plate. (photo by Haamza Edwards)
Honeysuckle will be in West Philadelphia, where I grew up. (photo by Haamza Edwards)
Honeysuckle will preserve and teach time-honored traditions such as pit cooking. (photo by Haamza Edwards)
Over the past few years, I have operated the Honeysuckle Pop-Up, a series of dinners that bring together food, art, and the Black experience. (photo by Clay Williams)
A menu from the Honeysuckle Pop-Up in New York City. (photo by Clay Williams)
My grandpa James's community center in the early 1970s.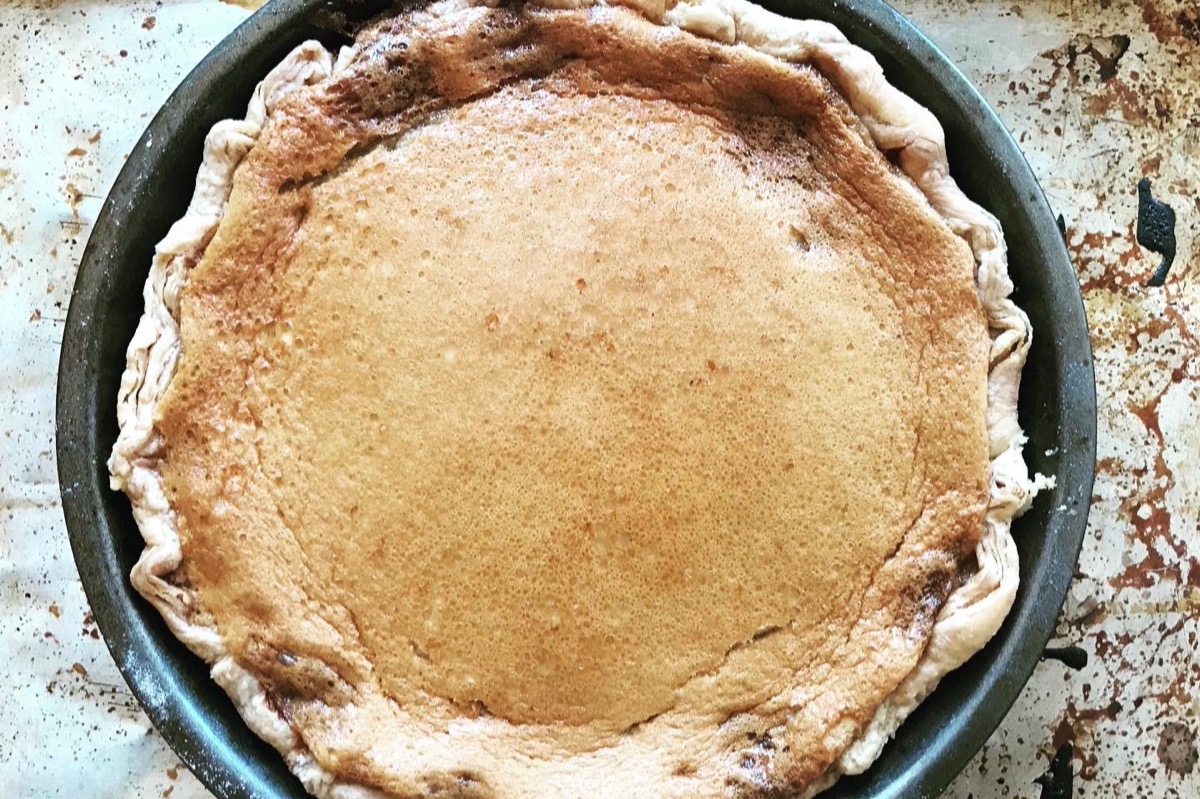 A bean pie. If you support with a $100 contribution or more, I'll send you one.
The Honeysuckle logo.
Organizer
Omar Tate
Organizer
Philadelphia, PA