HB2016: women, science & leadership
"I raise up my voice - not so I can shout, but so that those without a voice can be heard... We cannot succeed when half of us are held back." - Malala Yousefzai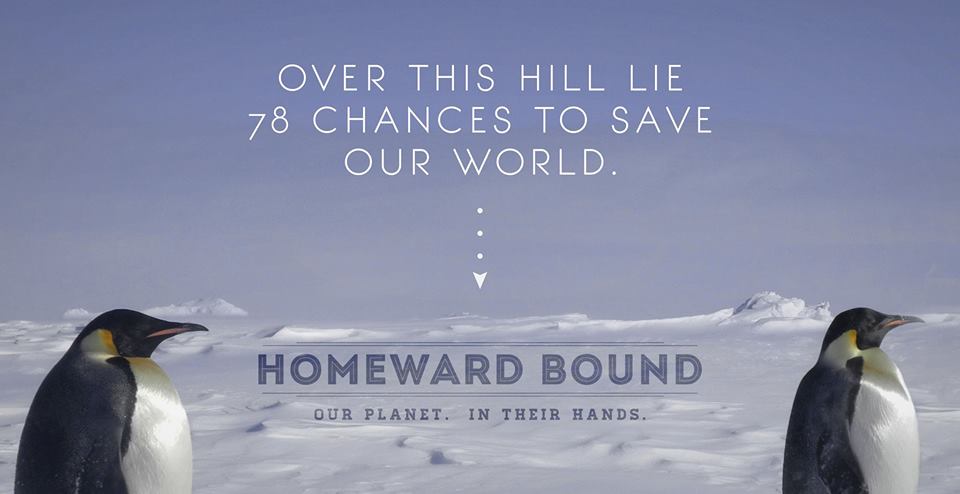 A state-of-the-art strategic leadership programme, a once-in-a-lifetime journey to Antarctica, and a new future for our planet. By supporting female scientists to improve their clarity, confidence, shared vision, and strategic capability, The Homeward Bound project aims to enhance whomen's opportunities to take up leadership roles globally, and to proactively contribute to a sustainable world.
About me

I was lucky enough to be one of the first 78 women selected from around the world to take part in this project, and the only woman based in Scotland. As part of the extraordinary group of women selected to participate in Homeward Bound, my goals are not only to learn, to share, and to draw a common voice across this incredible, growing network of women in science, but also to bring these skills back to Scotland and the UK to inspire the next generation of women leaders.
I am an early-career marine scientist with a background in biological oceanography at the Scottish Association for Marine Science in Oban, Scotland. My current work focusses on how human impacts on the sea influence the physical marine environment and the species which call it home, mainly in the context of marine renewable energy. My work in marine ecology and marine renewable energy has given me first-hand experience in what can be done to help create a sustainable future for our planet. I am already an enthusiastic advocate of communication around science and sustainability, and actively collaborate across a wide range of groups in the UK to 'spread the word', and I look forward to doing so in the lead-up to this project, and beyond!
What if balancing the gender voice at the leadership table was one of the most effective way to influence environmental sustainability and reduce human impact on the global environment?
Women are globally underrepresented in leadership positions, at a time when female leaders could be making an important contribution to achieving a more sustainable world. While women now recieve half of all maths and science doctorates (in the USA), the proportion of top academic posts held by women remains surprisingly low (one fifth of full professors are women). Outside of academia, the number of women represented on industry  Scientific Advisory Boards also lags substantially in comparison with the number of female PhD holders. In the UK, a 2012 study found that only 10.7% of directorships in science, technology, engineering, and maths based FTSE 100 companies were women. 
Image from Ding, W., Murray, F.  & Stuart, T. 
Acad. Mgmt J.
http://dx.doi.org/10.
5465/amj.2011.0020 (2012)
This is in spite of a growing body of evidence that suggests that the inclusion of women in leadership roles significantly increases organisational performance and profitability, and improves corporate governance. Worldwide, companies with women on their boards also tend to have higher share prices than those with all male boards. 


"We need women at all levels, including the top, to change the dynamic, reshape the conversation, to make sure women's voices are heard and heeded, not overlooked and ignored." - Sheryl Sandberg


Addressing the issue: Homeward Bound


Hojmeward Bound is a state of the art leadership and strategic programme for women in science across the globe. By supporting female scientists to improve their clarity, confidence, shared vision, and strategic capability, Homeward Bound aims to enhance women's opportunities to take up leadership roles globally, and to proactively contribute to a sustainable world.
This is just the beginning. This project aims to build a 1000-strong network of women in science, sharing the same insights on leadership, strategic articulation and execution, and inspired by the best science possible on the state of our world. 
Homeward Bound is run as an expedition to Antarctica, where climate change is used as an example of how women in science can make a profound impact in the world today.  We depart from Ushuaia, Argentina, on December 2nd, 2016. Nicknamed 'the end of the world', we sail from the southernmost tip of South America, across the Drake Passage, to Antarctica, in the footsteps of some of the famous British polar explorers such as Ernest Shackleton and James Clark Ross.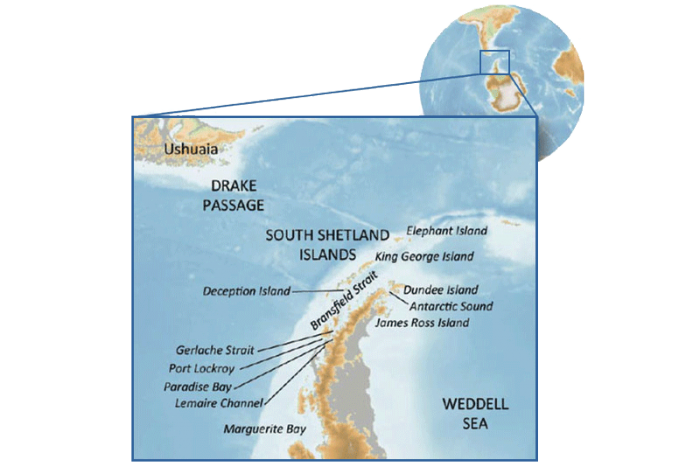 The expedition will also form part of a documentary focussing on a 'call to action', highlighting that women in leadership is not just an equality issue, but also one of global sustainability. 
Empowering female scientists to make a difference in our world

This is a once in a lifetime opportunity to work together with a diverse collective of female scientists worldwide, to develop a common voice and to build momentum for leadership in the face of global change. 
"We need to reshape our perception of how we view ourselves. We have to step up as women and take the lead." - Beyoncé 


As part of this expedition, I will not only contribute a unique Scottish perspective, but also my experience in uniting academia with industry and policy to address pressing issues, whether via renewable energy development or strategic decision making. In return, I hope to bring back new strategies and ideas learned from an inspirational group of women in science as to how to encourage more girls into science, how to retain early-career women researchers in the field, and how to develop initiatives and policy to overcome barriers to women progressing to the highest levels in science. 
We are already developing initiatives such as Aurora and Athena Swan across the UK to support women in science, but imagine for a moment what we could achieve with newfound global momentum to empower female scientists. 
Why I need your support

The cost of the Homeward Bound programme is US $40,000 per person, a significant proportion of which is covered by in-kind contributions from partners in the programme. However, every participant needs to raise US $15,000 (approx. GBP 10,000). Because I passionately believe in the project, I have already contributed GBP1,500 of my savings towards this goal. Your contribution is an acknowledgement that this programme is a real opportunity to make a difference, to inspire future global leaders in science, to improve representation of women at the leadership table, and to create a more sustainable future for us all. Please support my campaign to be a part of the Homeward Bound adventure.
How you can help

Donate to my campaign using this page and recieve rewards from my wonderful supporters who also believe in this project, including textile artists 
Crubag
 and oceanographer and photographer 
Sam Jones
.  
Want to find out more about Homeward Bound?

- Visit the Homeward Bound website 
here
- Visit the Homeward Bound 
facebook page
- Read a fantastic article in The Pool about women and climate change featuring me and a fellow Homeward Bound-er, Deborah Pardo, 
here


Want to find out more about gender equality in Science ?
Women in Science - Nature special issue 2013
Royal Society of Edinburgh - Women in STEM: a strategy for Scotland


Organizer
Raeanne Miller 
Organizer
Connel, Scotland, United Kingdom