(Tiny) HomeFULLness for the Needy
THANK YOU
for your support of this phenomenal campaign, which built and placed 6 well-constructed micro-homes that have been featured in national and international media! Because of people like you, #InfinityVillage's Mico-Home creation has not only built Nashville's first Tiny Home Community, but it has sparked a whole new level of innovation and community involvment.
WHAT'S NEXT?
It's time to expand the concept of #InfinityVillage. There are working professionals in Nashville that are unable to pay their own rent. We have to provide innovative solutions to the issue of Affordable Housing for everyone, and new communities for people who need not just housing, but support services.
We plan to build self-sustaining, innovative Tiny House Communities that can support a growing need for Affordable Housing. All of your donations from this point forward will go toward the visioning, planning, and execution fo #InfinityVillages all over the city. Thank you for your support, and for spreading the word. ALL CONTRIBUTIONS ARE TAX DEDUCTIBLE. 
Are you ready to hit the $100K mark? $200K? Let's get in the trenches together. We've proven what can happen when the Spiderwebs unite--they can subdue the lion.
-Rev. jeff
INFINITY VILLAGE DESCRIPTION
Can you imagine what it's like being homeless?
What if you, by some sudden, normal twist of circumstance--like missing a few paychecks or losing a job--found yourself homeless?  How would you feel if your friends, co-workers, and family members went from treating you as the toast of the party to the wretched of the earth? I'm sure you wouldn't enjoy it at all. Why?   Because deep down, you know you're still you,
regardless of your living situation
.
Just like you, homeless people still have dreams; homeless people have goals; homeless people have dignity.
Or do they?
Those of us who have experienced--or come close to experiencing--homelessness know the flipside. We live in a society where the homeless are treated like lepers, who should be grateful for our half-eaten food, our pocket change tossed out of car windows, or our faux-delivered offers to "pray for them."
There are lots of movements to build shelters for homeless people out there, and they are honorable and appreciated by all of us who are out there fighting the good fight.  That said, I would not ask for your financial support in good conscience without being honest.  A home gives a person
dignity
. Even if someone is sleeping in a box, under a bridge, or on the beach, we can do more than offer them makeshift shelters; shelters we wouldn't want to live in if we found ourselves out of doors.
We can build them actual Homes.
I believe we can provide the homeless, especially those who are in transition and are working to get back on track with their lives, with homes that provide them with the safety and dignity we would want for ourselves. I am asking you, wherever you are, to join me in manifesting a bold vision:
Let's build a village of Micro-homes for the homeless.
I know it sounds big. Yeah, it might sound a little crazy and optimistic, but understand, that as a Minister of a non-traditional, Interfaith community called the
Infinity Fellowship
, I'm fully invested in taking
action
beyond conversation if we truly want to evolve our world and solve problems. That is why I (with permission and support from my wonderful wife and 5 children) am going to practice what I preach:
I will live and work from this model micro-home until we can raise the funds to build 6 to 8 of these same units to donate--free of charge--to homeless citizens in Nashville, TN.
Nashville is a growing metropolitan complex; A booming tourist destination with major growing pains including the lack of Affordable Housing and poor public transportation. The homeless are being pushed out of downtown, and if you don't have access to transportation, it makes it harder for you to survive. So instead of griping, let's take on this problem head-on, because we've got the tools in hand.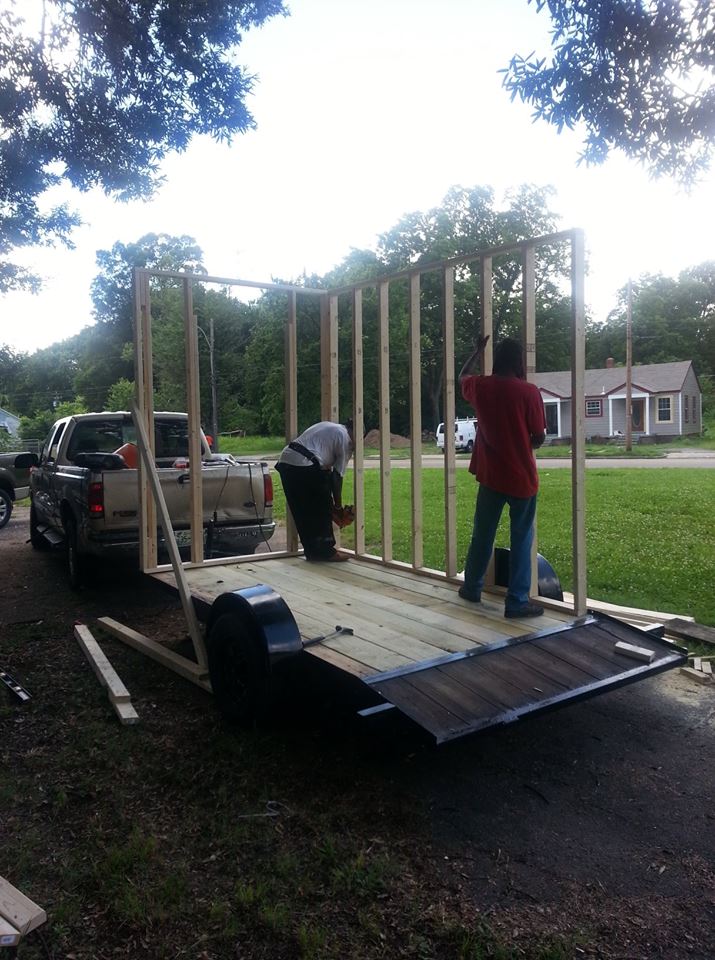 My lifelong friend and Mission specialist, Rev. Dwayne A. Jones, happens to own a construction company. I've followed him on two trips to Haiti to serve orphanages there, so I know what he is capable of and where his heart is.  From available resources, he is building the model I will be living in. The unit will be more than just a framed shed. It will have a tiled roof, a full door and window, solid floors, and be wired for electricity. Our goal is to connect the units to donated solar panels so that residents can have a renewable source of continuous energy. That depends on contributions we receive from you, of course. :-)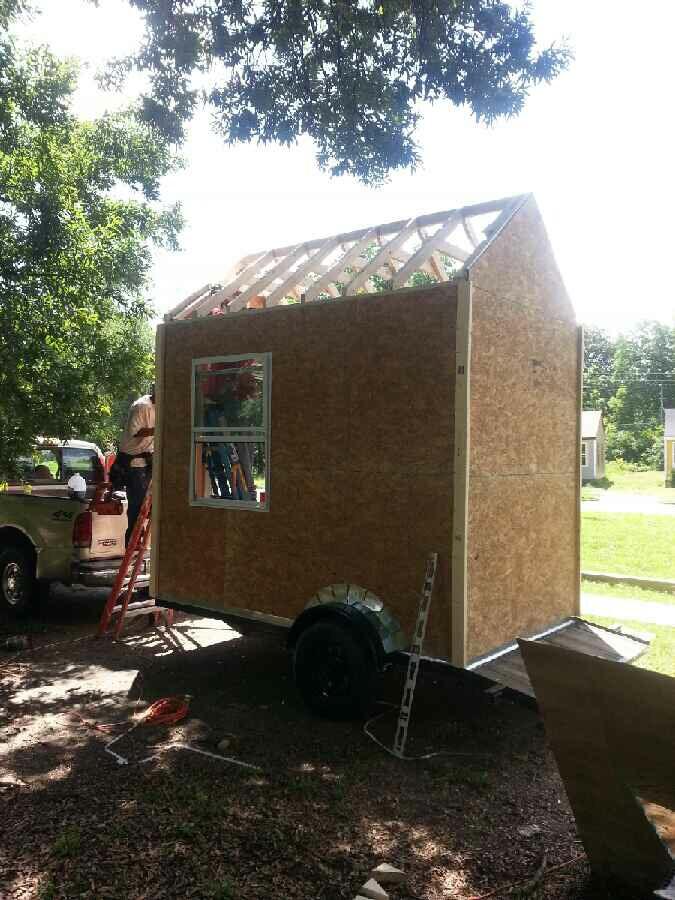 Help me make this vision a reality by contributing to this project.
Any amount is appreciated.
Our goal of
$50,000.00
will allow us to build the entire village project. Anything over the goal will help us continue with our mission to tackle homelessness and affordable housing in a city that is growing by leaps and bounds, even as it struggles to provide for "the least of these."
I believe in this cause enough to put myself in the position many of our citizens find themselves in. Will you believe enough with me to help me go back to my home and give this one--and a few others--to someone who is truly in need?
Let's get this journey started, together. Thank you in advance for your support in contributing and spreading the word to your like minded friends. It takes a Village to raise a child; It also takes a Village to provide a second chance those who need it.
Sincerely
Rev. jeff obafemi carr

* Although this campaign is complete, the work continues. We believe in indentifying and solving what people perceive to be "problems," but are simply opportunities. The entire village was funded and completed in just 7 Weeks. Join us now in our quest to build a free-standing Community Center. We don't have funds from the government or massive foundations. We've just got you, and we like those odds. Visit:

https://www.gofundme.com/InfinityCenter

Take a moment to Click. Donate. Share.
12/15/15



Organizer