New Home for Nepali Mtn. Guide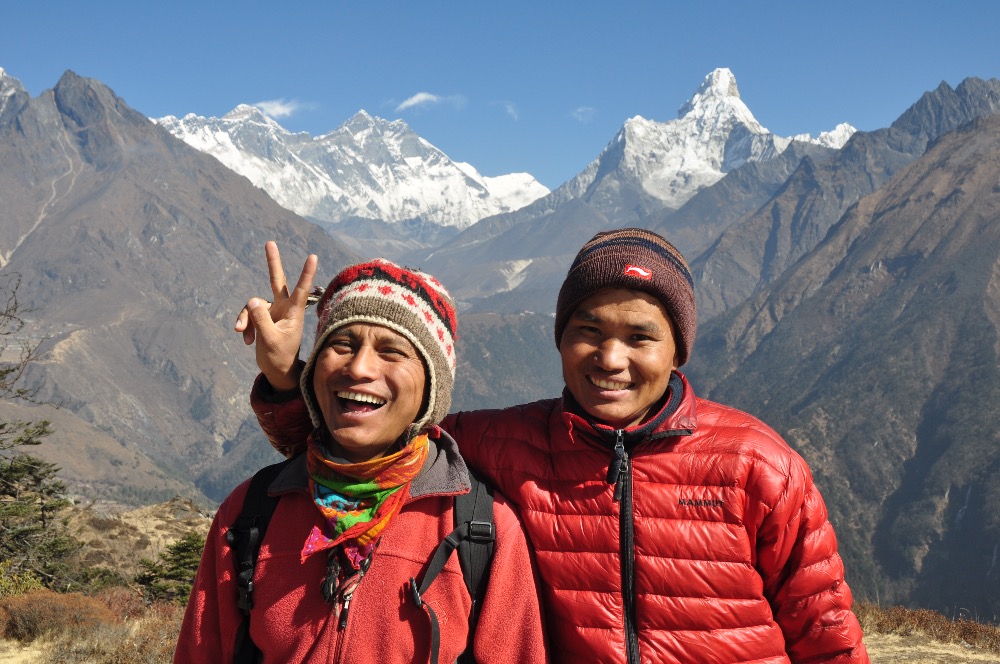 Dear Friends, Family, & Interested Philanthropists,

Sobering Story
As many of you know, there was a devastating earthquake that rocked Nepal in April of 2015, killing almost 9,000 people and leaving a nation in ruin. This tragic event left thousands upon thousands of individuals and families without a home or shelter and in desperate need of aid. 
Fortunately for me, I left Nepal two weeks prior to the terrible quake. Unfortunately for those who were left behind, they got caught in the middle of it and suffered great losses, losing their homes, and for many, family members.
I'd like to build a new home for a dear friend and his family: Dal Bahadur Somai Magar. Please help me do so.
Who Am I?
My name is John Froerer. I run a small travel business out of Salt Lake City, UT called
Volant. 
I run trekking tours to Mt. Everest base camp.
Why I Care?
My first trip to Nepal left me speechless. The culture of Kathmandu was rich and plentiful. The Himalayan mountains overwhelmed me with a sense of awe, leaving me humbled. But the one thing that struck me to my core wasn't a thing at all, it was a person. His name is Dal  Bahadur Somai Magar. 
Me and Dal below Mt. Everest
Dal, or as I like to call him, "Dali Lama," is a mountain guide and a spiritual giant. He has guided countless adventure seekers to the base of Mt. Everest and Annapurna. He has guided people throughout the Langtang and Chitwan regions of Nepal. He is a kind, loving, supportive, strong, and upright human being. He is my "sathi," or friend. 
There are several reasons why I want to help Dal. Before I lay out the reasons why,  you must understand, that for me, the mountains are my home. I thrive in them. I have personally guided many others through countless mountain ranges around the world. So to say that  the reason I want to help Dal is because of his mountain guiding experience, or our common interest in mountains would be wrong. The reasons I want to help are these:
Reasons to Help Dal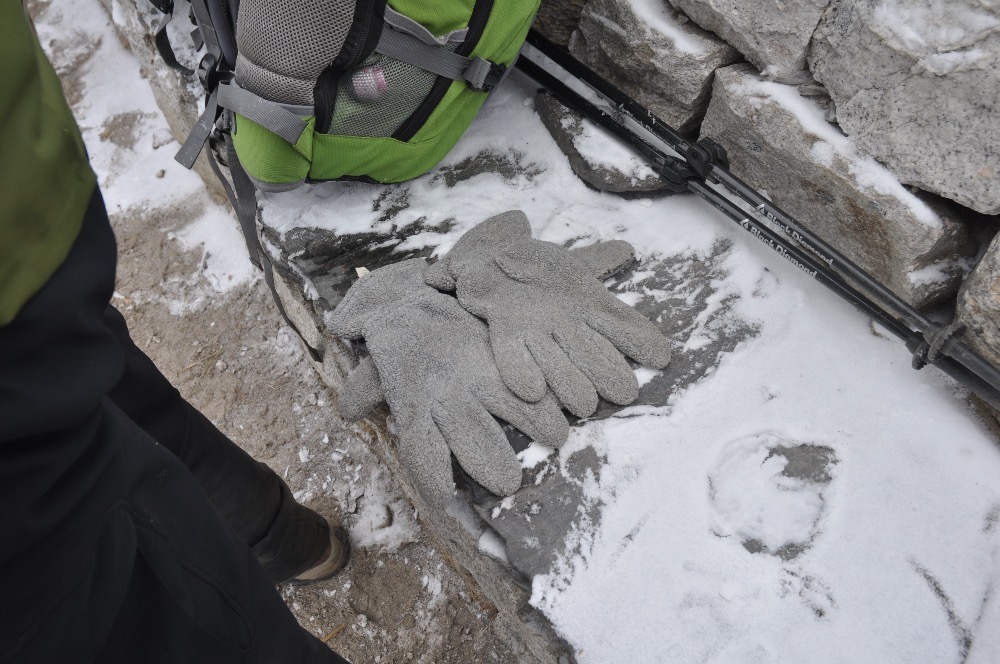 Dal's gloves he laid out for my dad: an insulated seat1. Dal's compassion and selflessness
My dad and I traveled to Nepal for the first time together. It was to be his 64th birthday on that trek. Dal and my dad became quick friends.
Words cannot express Dal's compassion and love for my father. Dal took care of my father like he was his own father. 
As we worked our way up the mountain valley, it got very cold and snowed (this was a December trek). Dal, with pure love and concern for my father, removed the gloves off his own hands and placed them on a bench made of cold slabs of slate so my dad would have an insulated place to sit and keep warm. 
I cannot express the overwhelming emotion and tears that swelled up at that scene. We didn't even know Dal. We had only met a few days prior. What an act of love! What an act of compassion! Small as it was, it had a great impact.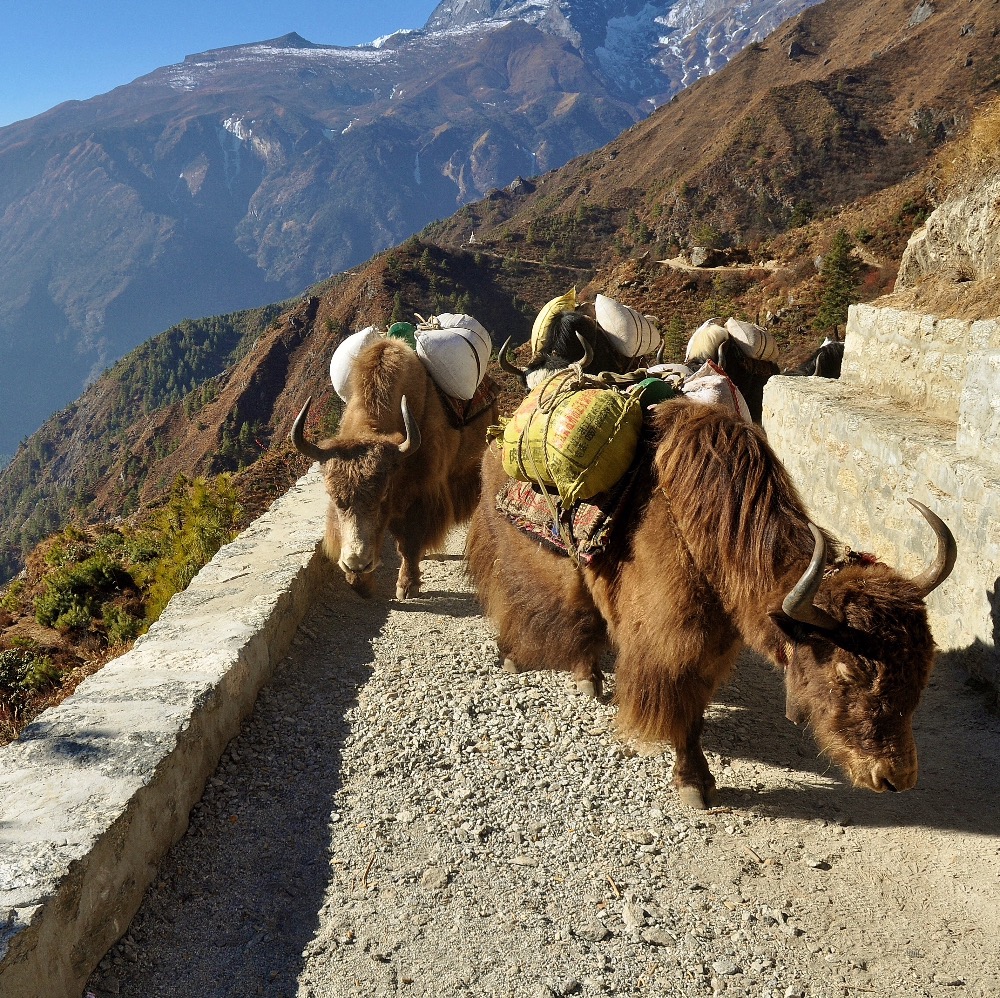 Yaks on the Mt. Everest base camp trail2. Dal's sensitivity to "animals of burden"
Many people know that Sherpas make a living by carrying heavy loads up mountains for wealthy westerners. What you may not know is that porters often care very deeply for yaks, or as they are known in the region, "animals of burden." Porters share that burden.
It hadn't even crossed my mind how much a yak could carry. They are huge animals, simply massive. But when I looked into Dal's teary eyes after having witnessed a yak panting, tongue out because of exhaustion, I knew I needed to think it through. 
Dal was physically pained by witnessing those yaks so heavily burdened. But that's not all they endured. Not only where they heavily burdened, they were beaten with sticks and whipped with leather whips. 
Dal's compassion for animals, animals who share his burden, had a great impact on me. His soft heart, changed mine. I chose from that day to be more mindful and caring toward all creatures.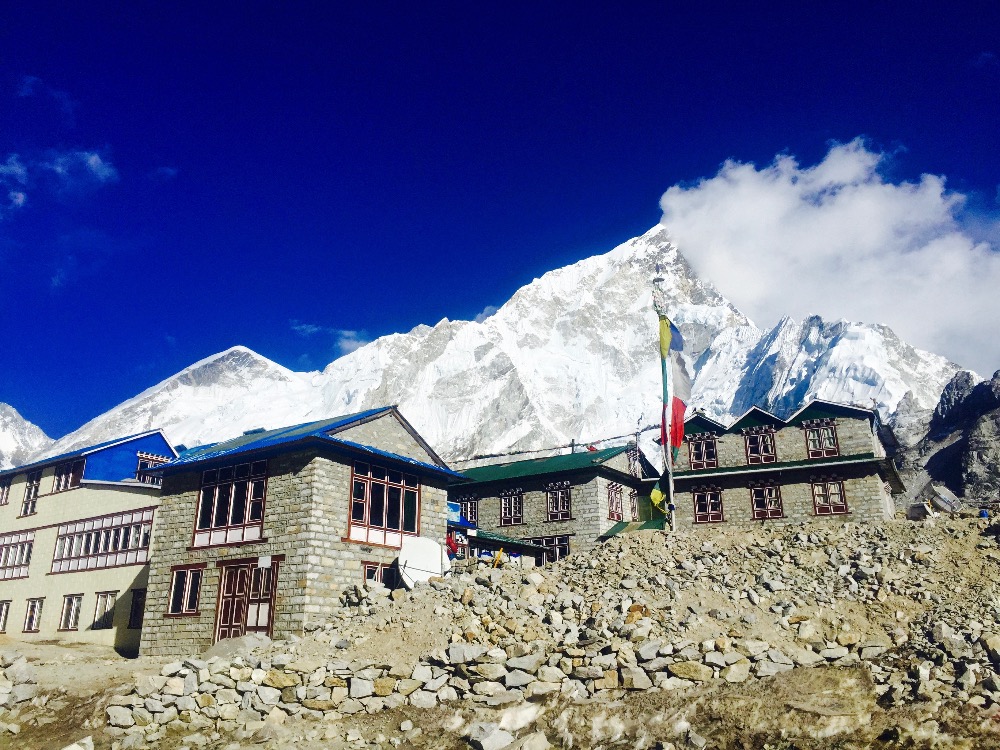 Small village below Nuptse 3. Dal's willingness to help, ALL THE TIME!
The trek to Mt. Everest base camp is completed over a period of about 12 days. You can imagine the toll that kind of a trek can take on the body. Well, I've personally seen Dal 'rescue' ailing clients by quickly getting by their side and having them lean on him. He has swiftly grabbed and stabilized weak and falling trekkers. 
Dal cares for other people. That's what he does for a living. He's a mountain guide who helps people, non-stop. It's a job that doesn't receive much money or praise or fame. 
It's time to give back.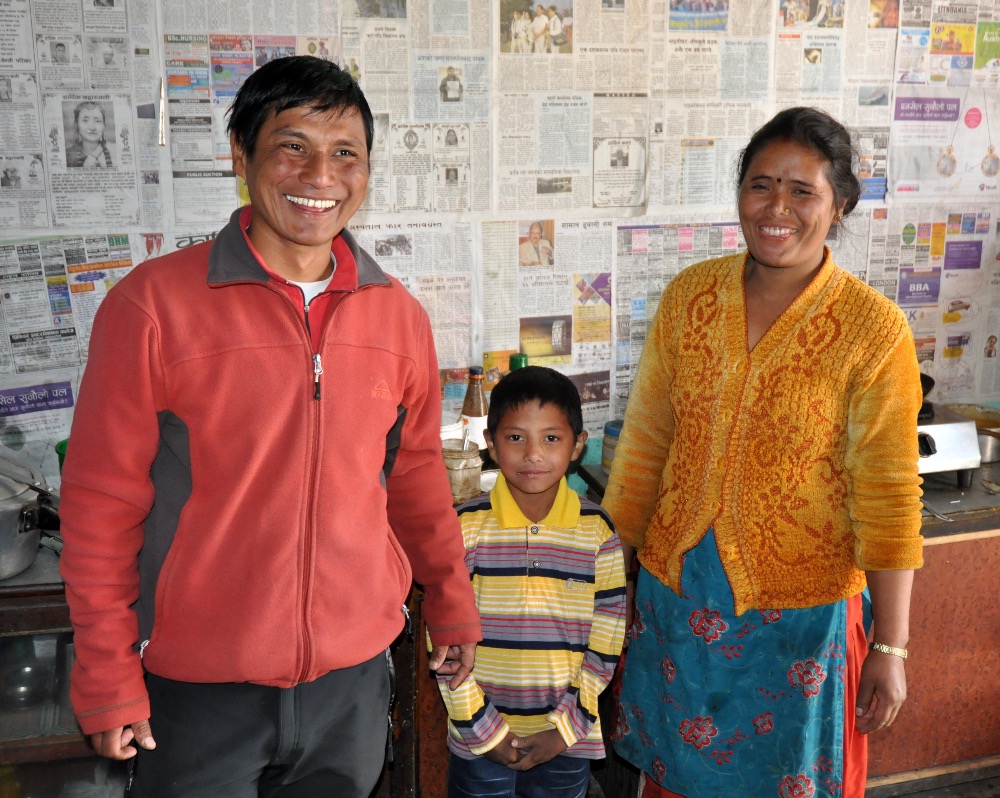 What I'm Asking For
Dal's house collapsed in the April 2015 earthquake. I want to rebuild it. 
I'm asking for $6,000, enough to rebuild Dal's home. 
Please donate immediately so we can build him a home to shelter he and his family through the winter. 
What Will Be Done With The Received Donations?

I will personally go to Nepal and be part of the rebuilding process. I will pay my own way there. 100% of all donations will go directly to the rebuilding of Dal's home. 
If you'd like to join me in this endeavor you can. If interested, please email me: 
[email redacted]vel
 or visit my website:
www.Volant.Travel
What If I Receive More Than My Goal of $6,000?
If more money is donated than the asked for $6,000, I will build Dal's mom's house in Pokara, Nepal. Her house also collapsed in the April 2015 earthquake. 
I will continue to build homes for each guide and porter I know until the funds run out (there are many in need). 
I will share photos and videos of the process so you can know your money was well gifted. 
Thanks in advance to all those who help! I truly appreciate it. This project means the world to me.
John Froerer
Organizer and beneficiary
John Froerer
Organizer
Salt Lake City, UT