Holton Elementary School Mural!
Renew the gateway of our school!!
Each morning our students begin their day by passing through the vaulted rotunda entrance of Holton Elementary School, a public school in the northside of Richmond, Virginia.
This school year we are seeking to refresh and activate this important focal point with a vibrant art scape that will inspire students, staff, parents and visitors alike. 
At Holton, we are a caring and creative bunch of folks who support teaching and learning through the arts.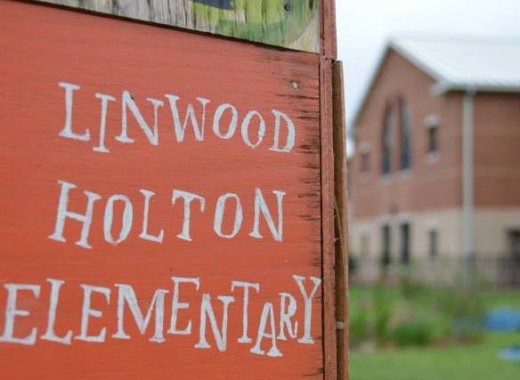 Over the past seven years, art teacher, Sarah Fought, has led the charge to infuse the school with lively and colorful art, inspiring the students and nurturing their love of art.  These special collaborative projects and installations were funded through several grants and donations to the PTA.  The walls and spaces at Holton have been livened up with the art of Richmond's beloved local painter,
Chris Milk Hulburt
(now also a Holton parent).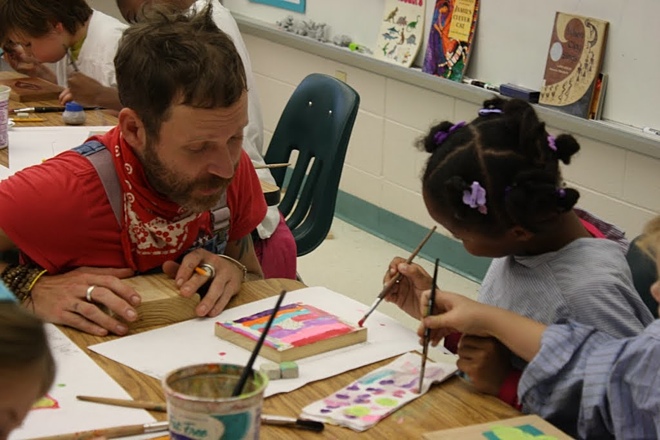 This large scale mural in the rotunda will be our largest endeavor yet and we need your help to make it happen! 
The theme of the mural is the community of Richmond and will include our mascot, the Lion and a quote by our school's namesake, former Virginia Governor and living legend, Linwood Holton. 
Student painted bicycles will be installed as part of the finished piece!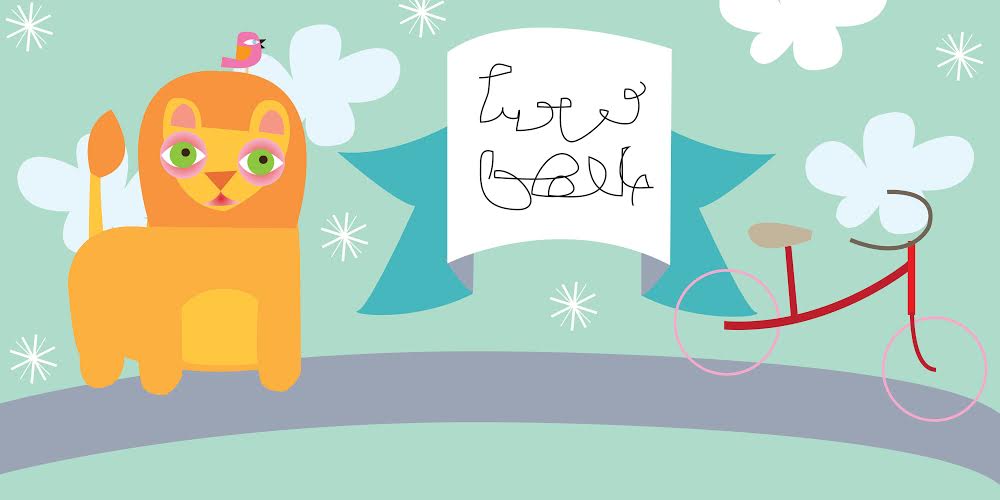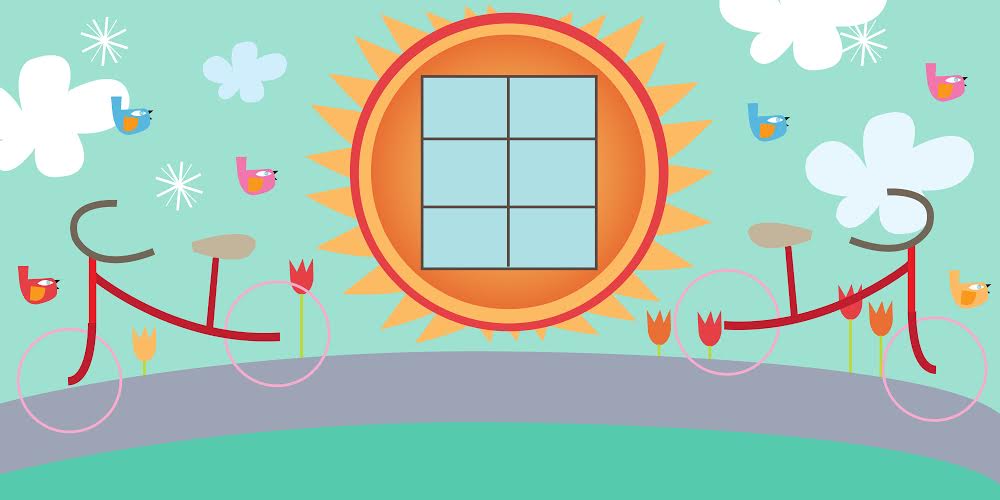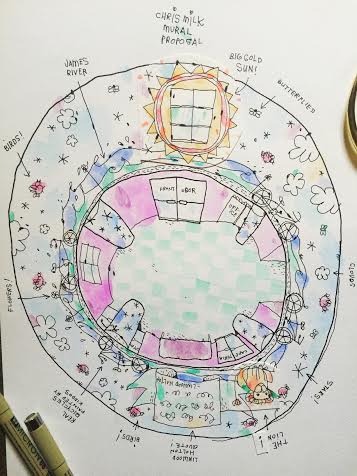 Mural budget includes:
Materials: Paint, brushes, rollers, fasteners for child painted bikes: $500 
Artist fee for planning + painting/ approx 120 hours: $3500
Lift rental: approx $1000 for a week
Total: $5000
Thanks for any contribution you can make to improve and enhance the learning environment for students and visitors at Holton!
Yours Truly, 
Sarah Fought + Chris Milk Hulburt
Save

Organizer and beneficiary