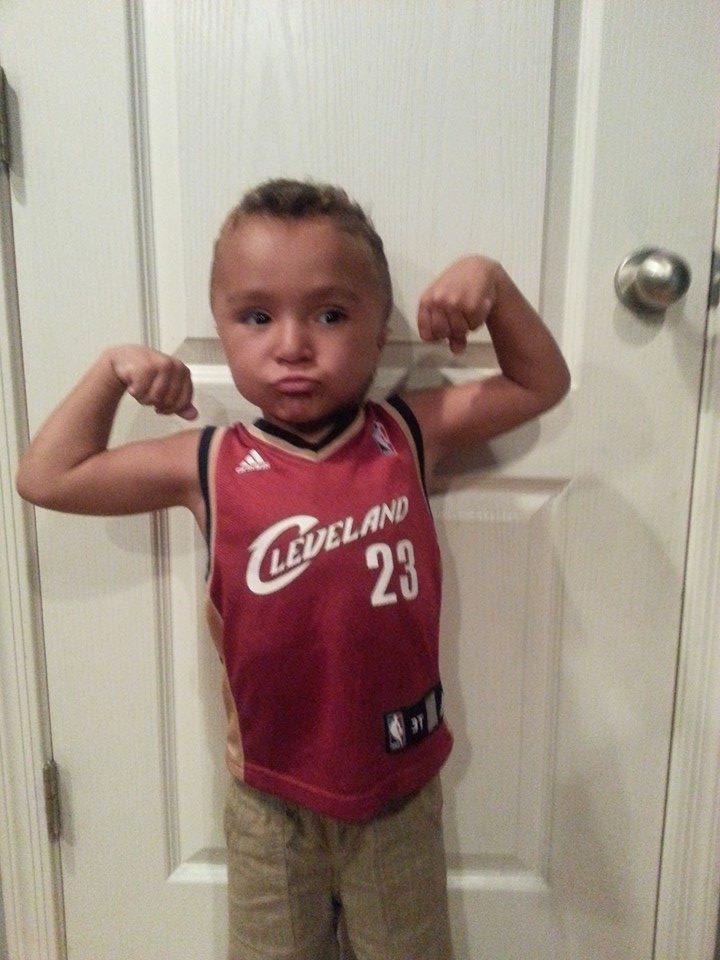 There comes a time when you have to swallow your pride. I never thought it would come to this, but who can pre-plan for a child with such rare medical needs?
Corneilius Christopher, "CC", was born June 4, 2010, over 3 weeks early and whopping 9 1/2 pounds. Throughout my rough pregnancy, I was always the one with issues, not my son. When C was born, twisted something like a pretzel, rushed immediately to the NICU, it was evident, he was going to have to be one tough guy! After 11 days, a nightmare ride, a NICU transfer, a million misdiagnoses, C was diagnosed with Congenital Panhypopitutarism, Bilateral Clubfeet and Right Hip Dysplasia. Wow. My first question, Is my son going to survive? Yes he would, but he was going to have one hek of an adventure, we all would. As you google these things you realize that C is missing, through no real explanation, his entire pituitary gland. As it turns out, that pea sized thing is pretty darn important. He would face a lifetime of medication, testing, complications and questions. That was the beginning, his orthopedic needs led him to YEARS of casting and seven different surgeries. 
Mind you, our child is only 4 1/2 right now. Sure, we are so blessed. C is the STRONGEST person we know. He is a talking, finally walking, HUGE personality. He appears to be like any other child, and in most ways is! For that we are thankful. However, what we have chosen to mask, for the most part, is the emotional, physical and financial strain this has taken on our family for the times C is just not "normal". When we are facing a surgery, or a complication (cause we have specialist that range from eyes to toes) from one of his conditions, our monthly doctor visits, hospital stays that equate to the local ER knowing us by name, pharmacy fights because we deal with oral medications and rearranging our schedules to receive refrigerated injection deliveries. Those injections we are lucky to give C nightly and just recently, through testing, discovered, his bone age is delayed almost two years.... More shots. We receive ZERO outside help. C's condition is so rare, most times no one even knows what it is, let alone has a support group, DDD qualification box, SS recognition or even listed among the Rare Diseases... :( 
We pay every little cent out of pocket. Much like the frequent flyer miles or coffee punch cards, we could have racked up some free stuff... HA! Instead we are LITERALLY almost a million dollars in debt to hospitals, specialists, ambulance companies, therapists and medical suppliers, etc. 
About a year ago, Chris left education, in the kid setting (which he adores and is oh so good at), to take an education job in the prison system. This afforded us much better (monthly cost wise) insurance... clincher, the job is 200 miles away from our home. He spends endless time away from his family,  leaving me to single parent (with my family's support) the Trio. I deal with the injections alone, the ER trips, homework, dance and everything life throws us. Chris loses sleep missing his family, works his tail off and hopes all this pays off in the end to make these medical bills disappear, all waiting for a transfer. Some of us have acquired high blood pressure, anxiety, insomnia and depression trying to keep it all afloat. 
Our story could go on for pages… If you have questions, ask.
We try to help others when we can. We attempt normal. We love deeply. We are just asking, that if you have the means to help we would appreciate it. If you could share our story, great. If you could pray, wish and hope for us, AWESOME.
Thankfully,
Gteam5
Kathy Mary Lou's friend Rummell 

Janice (Betty Jane's friend) Miterko 
Organizer
Tami Hegedus-Gooden 
Organizer
San Tan Valley, AZ