TEAM USA TO COMPETE IN KOREA
TEAM   USA
             TO COMPETE IN INTERNATIONAL
                         COMPETITION IN KOREA  
My name is Lukas DelVuo and I have been blessed and honored to represent the United States in the 2015 International Tae Kwon Do Championship Competition in Korea. I will be touring the birth place of Tae Kwon Do, training with Olympic medalist, meeting the KTigers and competing in Gyeorugi (sparring) in the World Muju Tae Kwon Do Championship.
I started practicing Tae Kwon Do in 2010, at the age of 8. I was hooked when I broke 2 inch concrete at the age of 9 and my love for the sport has grown with each passing year. I want to go to the birthplace of Tae Kwon Do and compete on an international level and bring the honors I achieve home to the United States. I have spent the past 3 years, training 6 days a week, 4 to 6 hours each day, to prepare for this opportunity. I am currently a 1st degree Black Belt and will be ready to test for my 2nd degree Black Belt upon returning from training and competing in Korea.
Competing and winning in Korea will be the start of my international journey to represent the United States in my life long pursuit of excellence.
Someday I will be a Master and proudly pass my love for Tae Kwon Do onto the youth of the United States of America.
YOU CAN BE A PART OF MY DREAM.
Even the smallest amount will help me achieve my goals, please pass this on to as many people as you can.
TOGETHER WE CAN MAKE THE DREAM A REALITY!!
Funds will be used for:
Training, Equipment, Uniform, Airfare, Passports, Departure tax, Food, Lodging, Chaperone (I am under 14 and must be accompanied by an adult.) All funds will be applied to my efforts to represent the United States in Korea.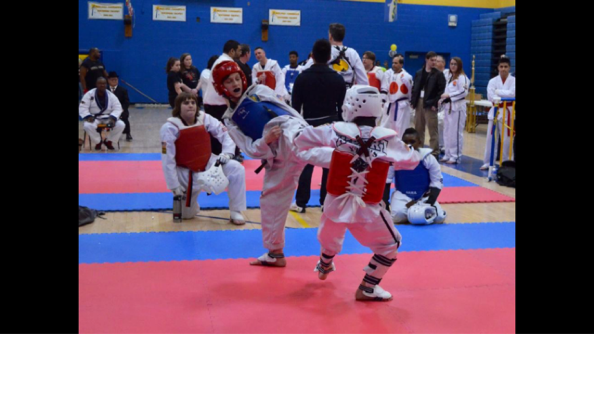 Deleware State Open 19th Martial Arts Tournament, 21 March 2015. This is my match for first place, I am in the blue chest protector.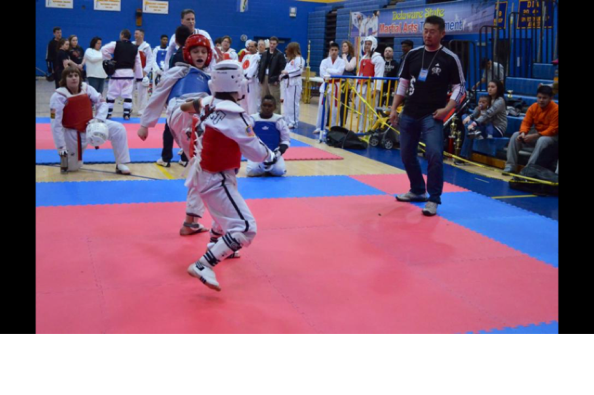 Organizer
Kimberley Koester
Organizer
New Oxford, PA