Dear Sun Valley Supporters  

I want to tell you all some important news about the gruesome racing kennels next door to Sun Valley. 
Hillside Racing Kennels is now under ownership of the Celia Cross Greyhound Trust.

Following many months of negotiations with the land owner we finally completed the purchase on Halloween.  
how ironic is that?

We managed to purchase Hillside Racing kennels set in 2 acres of land for a very reasonable price of £225,000. We very gratefully received the deposit from one of generous supporters who new about our proposed plan to take over the site. We then took on a Mortgage for the balance of £200,000. 

We are asking you all for you help us to clear the mortgage as soon as we can. We plan that in the future we will clear the site and hopefully generate a haven for more dogs, as well as creating a possible education and wellbeing centre for the community to benefit. The possibilities are endless. 

Greyhounds were housed in these horrific conditions right up to the weekend of the 28th October. These kennels were not abandoned and not left to rot for months, the trainer simply moved premises.

This is a mammoth task we have taken on, and one we did not enter into lightly, but we could not bear to see another hound suffer at the hands of this hellhole, like so many had done before.

We had to act as it was a very strong possibility of new trainers moving in to the squalor or even talk of a large greyhound breeding Centre.

I am sure you will all agree this can only be a good thing for the greyhounds that another squalid, unfit and prison like hell has now seized to exist. 

I really hope that we can count on your support, as the £1296, monthly mortgage payment is a big chunk from our funds we need to help more needy hounds.


Many Thanks for your continued Support. 
The Trustees of The Celia Cross Greyhound Trust.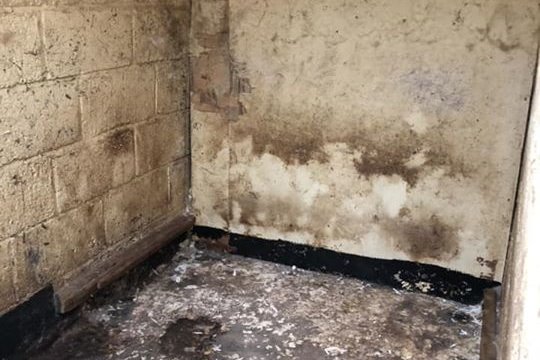 Organizer
Jane Thompson 
Organizer
West Clandon, South East England, United Kingdom

CELIA CROSS-GREYHOUND TRUST
Registered nonprofit
Donations eligible for Gift Aid.