Fighting Leukemia for Shawn Simon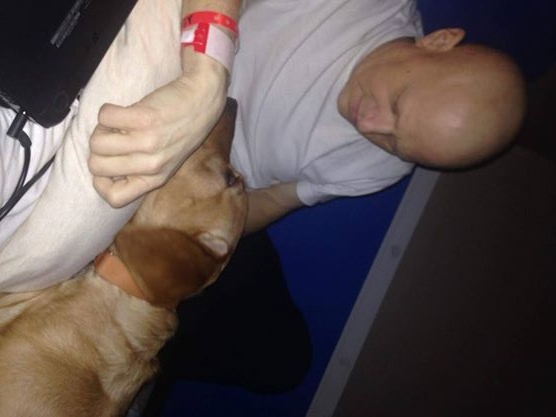 My big brother Shawn Simon was diagnosed with CML in 2012.  He had been respondonding well to his medication up to about 1 month ago.  At that time, he began to have symptoms again.  Pain in his abdomen, fullness and now difficulty keeping food down.   Today (11/20/2014) after many tests he was diagnosed with ALL.   ALL is a form of leukemia.   He is in what they call Blast Crisis.   His only chance for recovery is a stem cell transplant.
A stem cell transplant requires him to receive some very strong doses of chemotherapy in order to get his blood levels to a safe place. (Remission).   Once that is acheived the stem cell transplant can be performed.  Due to this he will be unable to work for at a minimum 6 months.   He has 3 children and an amazing wife all of whom need support during this time.  I am sure she will also be requiring to take some Family Medical Leave.  I am hoping & praying that I am a match for this transplant.  (It is only a 25% likelihood that I am.)  However, if I am not he will have to go on the donor registry list, which can take a few months to find a matching donor and there is 1/3 of chance that he may not find a donor.   Please pray for them and if you are able to help any little amount would be great.
Thank You-   Laura Simon Meyer

Organizer