Help HHH Save More Horses
Veronica after arrival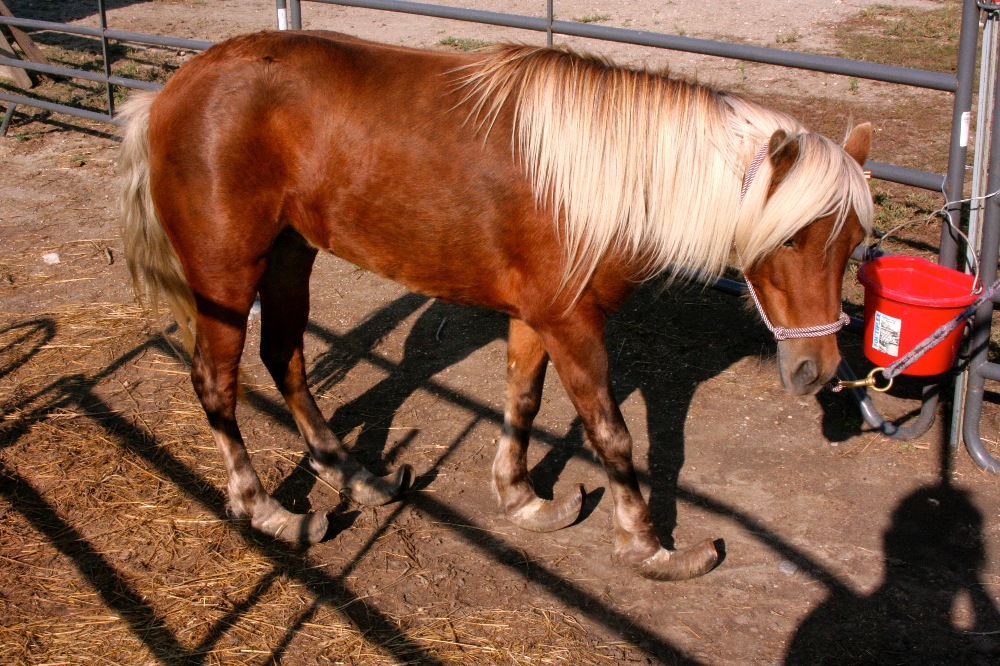 Veronica after extensive farrier work and being nursed back to health at  Triple H Miniature Horse Rescue 
The love of animals knows no bounds. Here at Triple H Miniature Horse Rescue, our mission is to save the seized, surrendered, abused and neglected miniature horses and other animals that find their way into our lives and our hearts.
I'm Alison Smith, founder of the rescue operation. Since 2007, my husband Steve and I have dedicated our property, every spare minute of our lives and our personal financial resources to care for horses that have suffered abuse, neglect and abandonment or may have otherwise been slaughtered or left to suffer and die. Our rescue operation provides them one last chance when others have already walked away.  
Located in rural North Dakota, Triple H Miniature Horse Rescue is a 24/7, 365-day-per-year commitment. Why do we do it? Because this is our passion. We forego vacations and dedicate time off from our real jobs to nurse animals back to health. Then we provide the individual care and training needed to get them ready for adoption. Every success story – every animal that is re-homed to a loving family – makes all the sacrifices worthwhile.
As you can imagine, none of this comes cheap. That's why we're asking for your financial assistance.
The information below helps explain the scope of our rescue operation and the financing needed to continue this important work. Because we are a not-for-profit 501 (c)(3) animal welfare organization, financial contributions are tax-deductible.  
For more information, visit our website at www.hhhmhr.org or our Facebook page at 
https://www.facebook.com/HHHMHR
Triple H Miniature Horse Rescue: By the Numbers * 
        12:                   Number of states where we have  
                                   rescued animal
        16:                   Number of states our rescue animals         
                                  now call home
   500 +:                 Horses cared for since 2007
    $150:                 Cost to feed one horse for one month
    $713:                  Average monthly veterinary bills
$7,000:                  Cost to replace fencing destroyed by      
                                    the recent rescue of mules 
*            Other general operating expenses include, for example, electricity to run fans and water tank heaters, transportation of the horses, and repairs and upkeep.
Rejected  by her mother, Ava arrives seven days old and very hungry. She must learn to drink from a bottle and then a bucket.
 Ava, strong and eating on her own, stops to smell the flowers.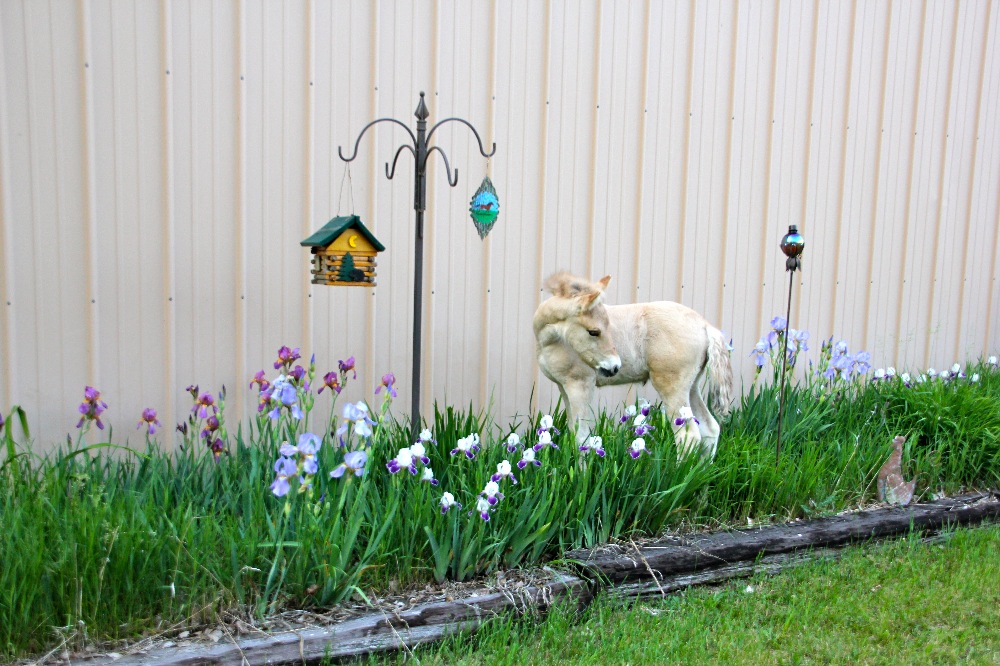 A Triple H Profile: Cotton's Rescue Journey 
Cotton has a condition called Wry Nose, which makes it hard for her to breath. She  was saved from slaughter by another party and tested positive for pregnancy shortly after arrival at HHH. With  her medical condition, we were very thankful for the successful delivery of her foal.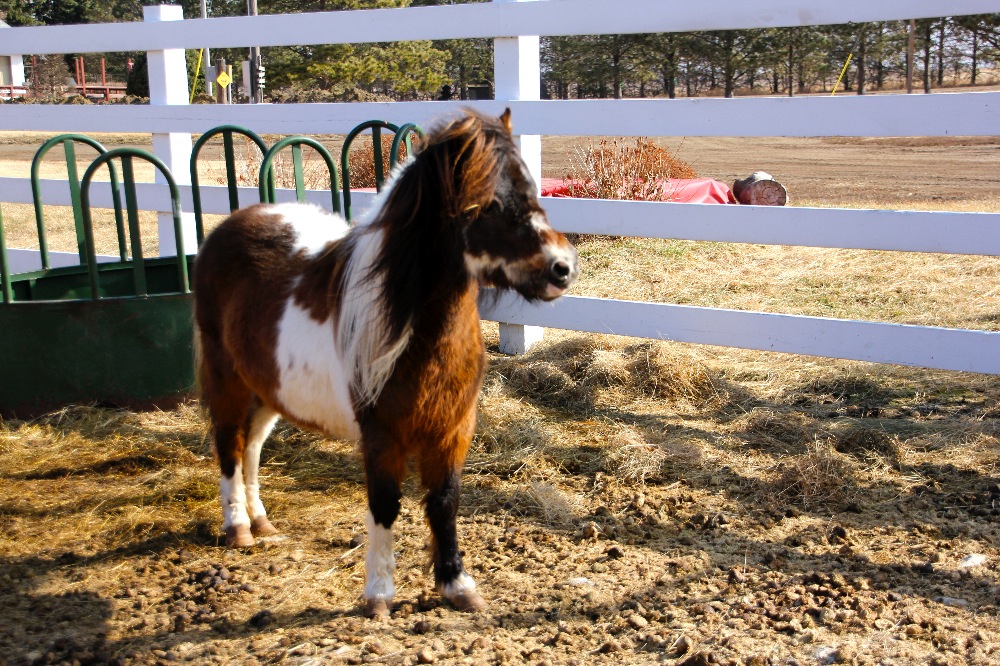 The Cost of Rescuing Cotton

$   75:                  Coggins and health papers to cross state   lines
$ 150:                  Gas for transportation from Minnesota
$   35:                  Pregnancy testing
$   50:                  Veterinary evaluation for wry nose condition
$ 150:                   Dental work to "float her teeth" and restore her ability to eat
$ 200:                   Feed costs for proper nutrition during six months of pregnancy
$ 120:                  Farrier work  
$ 150:                   Emergency visit for the new born foal
$ 930:                  Cotton's Rescue Expenses
The Bottom Line    $930                  Cotton's Rescue Expenses-- $200                  Fee paid to adopt Cotton and her foal-- $730                 Triple H cost to save two beautiful  
                                   creatures
                                                 
Click here to watch the birth of Cotton's foal:
Click here to see Cotton and Slow Poke,  her 12-hour-old- foal:
Cotton and Slow Poke are both doing well and will be adopted shortly.
Triple H Miniature Horse Rescue also operates a pet food pantry  named for a dog they rescued and named Atticus.  Atti's Eats Pet Food and Supplies Pantry is dedicated to keeping people and  pets  together by offering free food to those struggling.  To learn more, go to:
http://www.attiseats.com
Atticus Before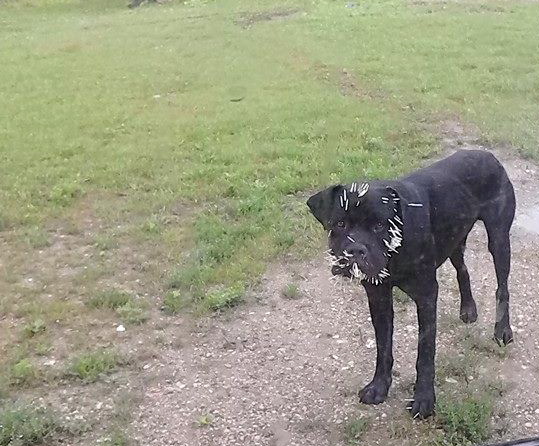 Atticus After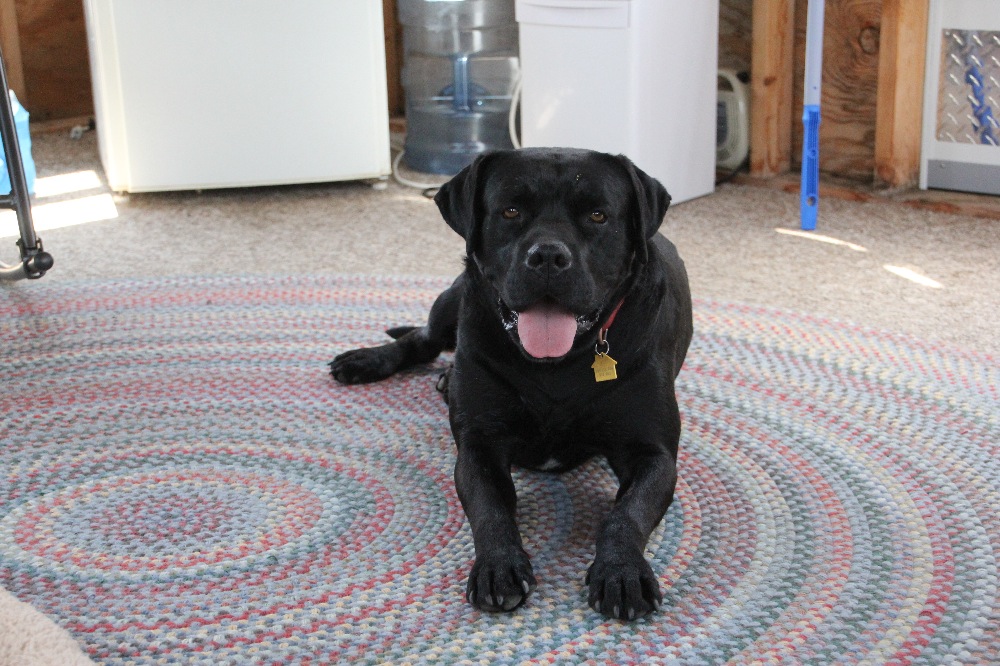 Organizer

TRIPLE H MINIATURE HORSE RESCUE
Registered nonprofit
Donations are typically 100% tax deductible in the US.