Treatment to Save My Family
Where to start! Our family isn't much different than yours. I know almost every family has a loved one that is struggling with substance abuse. Anyone that knows what it means to love someone who is struggling knows what I mean when I say it's devestating and endless. I'm lost and I have no where else to turn and I guess I just have to try, I'm out of options or I wouldn't ask! So please read my story and consider my family as an option for your donation. I wouldn't be wasting your time or money if I didn't know that my sons father was actually ready and wanting to get sober and stay sober. I have to get him into treatment! We have no insurance and its life or death at this point. Im honestly scared that he might overdose or commit suicide because he can't take disappionting his family over and over. It kills him a little more every time I look at him with disappointment and I'm scared that he won't come back one day! All I'm trying to do is save my sons father, the man I love and choose to love because I know he can get past this and is worth saving. I didn't have a dad. I met mine when I was 20 and he died 7 years later. I want more than 7 years for my son! He is 6 now and he needs he dad. A little boy growing up in Alaska needs to be out fishing and hunting and learning about being a good man. His dad is capable and use to do those things but he's to sick to at this point and I don't know where else to turn too! It's has also started affecting my emotional and mental health as well. I'm constantly worried and in fear and not able to do anything. I need to help him, my family depends on it. I could kick him out and just let him go and figure it out and not put myself or my son through the war but I can't seem to bring myself to do it. I have nightmares almost everyday and I can't stand the thought of them possibly becoming real life and reading about another death in our small community! I would send him off tomorrow but I don't have the finiacial ability to send him to get the treatment he needs and wants. We've tried for a year now and we are always left disappointed and more hurt after each opportunity is a failed attempt! I know it's a big chance to donate when you don't know him and you have a visual in your mind of what an addict is like and I promise you he is different. He truly wants it and it kills me that we've tried so many ways and ended up with no results! So please I beg you to consider my family! Anything will help!!! Thank you for reading this, God bless and we appreciate any and all help!
P.S. A poem that haunts me that I'd like to share!
Dear Addict,
"I destroy homes, tear families apart - take your children, and that's just the start.
I'm more costly than diamonds, more costly than gold - the sorrow I bring is a sight to behold.
And if you need me, remember I'm easily found.
I live all around you, in schools and in town.
I live with the rich, I live with the poor, I live down the street, and maybe next door.
My power is awesome - try me you'll see.
But if you do, you may never break free.
Just try me once and I might let you go, but try me twice, and I'll own your soul.
When I possess you, you'll steal and you'll lie.
You'll do what you have to just to get high.
The crimes you'll commit, for my narcotic charms, will be worth the pleasure you'll feel in your arms.
You'll lie to your mother; you'll steal from your dad.
When you see their tears, you should feel sad.
But you'll forget your morals and how you were raised.
I'll be your conscience, I'll teach you my ways.
I take kids from parents, and parents from kids, I turn people from God, and separate from friends.
I'll take everything from you, your looks and your pride, I'll be with you always, right by your side.
You'll give up everything - your family, your home, your friends, your money, then you'll be alone.
I'll take and I'll take, till you have nothing more to give.
When I'm finished with you you'll be lucky to live.
If you try me be warned this is no game.
If given the chance, I'll drive you insane.
I'll ravish your body, I'll control your mind.
I'll own you completely; your soul will be mine.
The nightmares I'll give you while lying in bed.
The voices you'll hear from inside your head.
The sweats, the shakes, the visions you'll see.
I want you to know, these are all gifts from me.
But then it's too late, and you'll know in your heart, that you are mine, and we shall not part.
You'll regret that you tried me, they always do.
But you came to me, not I to you.
You knew this would happen.
Many times you were told, but you challenged my power, and chose to be bold.
You could have said no, and just walked away.
If you could live that day over, now what would you say?
I'll be your master; you will be my slave.
I'll even go with you, when you go to your grave.
Now that you have met me, what will you do?
Will you try me or not?
Its all up to you.
I can bring you more misery than words can tell.
Come take my hand, let me lead you to hell."
Signed
DRUGS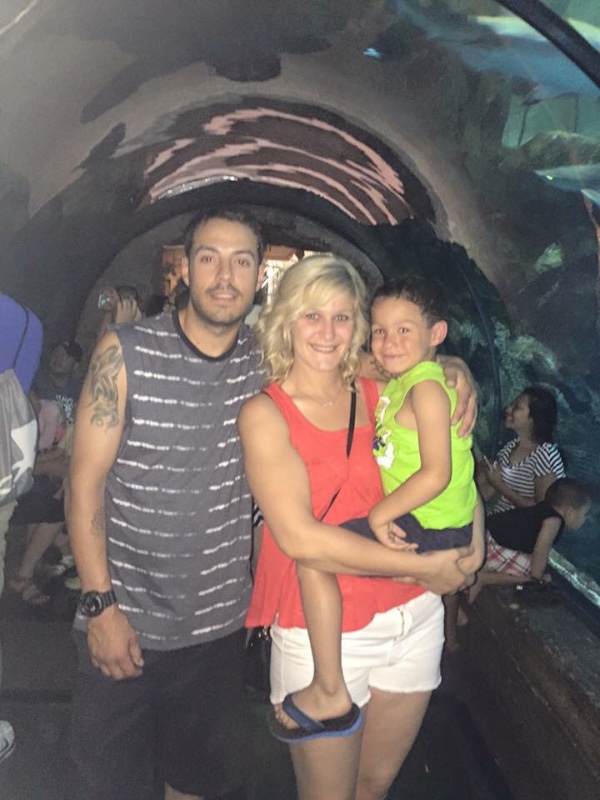 Rochelle & Steven Sabadin
Organizer
Joey Schultz
Organizer
Juneau, AK