Apple is a trained facility dog at the Child Advocacy Center of McHenry County (CAC).  Apple came to the CAC in November of 2018 from the amazing Duo Dogs agency.  Apple provides support and comfort during the forensic interview and criminal justice process.  On September 21, 2020, Apple had a routine checkup with her vet as a standard requirement for her re-accreditation process.  During this appointment, a growth was identified in Apple's mouth.  While it did not appear to bother Apple, the location and size of the growth was concerning enough to Apple's vet and she was referred to the University of Wisconsin Veterinary Care in Madison. 
         On September 28th, Apple spent the day with some of her new favorite people and went through a wide range of tests.  What we learned is that Apple's growth is a tumor called Chondroma and while this growth is not malignant, it is locally aggressive.  CT scans show that the tumor has started to invade Apple's jawbone.  The Oncologist and Dental Surgery teams in Madison feel confident that once this tumor is removed, Apple will be free of the rapidly growing cells. Without removal the tumor would continue to rapidly grow and become quite invasive. 
      On October 15th, Apple will be undergoing an extensive surgery at the University of Wisconsin Veterinary Care Clinic to remove the growth.  The CAC, along with her vet and her specialty teams, are hopeful that Apple will make a full and smooth recovery, thanks to her age, health, strength and most importantly her SPIRIT. 
         As a small nonprofit agency, this surgery and the multitude of testing has been a large monetary burden for the Child Advocacy Center of McHenry County.  However, we also see firsthand the amazing work that Apple does every day here at the CAC.  She is our most popular staff member and has a huge fan following.  Most importantly, the children who come here adore Apple!  We hear children talk about Apple when they leave the CAC, remembering the amazing support and care that they encountered.  Apple brings a sense of peace and strength to children on one of the toughest days of their lives. 
        Apple is amazing at her job.  She excitedly hops in the car each morning and is always ready to get the job done.  And for all these reasons, the CAC will do everything within our power to help Apple through this process and to help her heal.  We hope that she will be back in the interview room as soon as she can.
        The CAC needs your help in offsetting the costs of the testing and surgery.  At this time we will need approximately $8,000 to cover all medical expenses.  This amount will help to cover her initial testing, the surgery itself and majority of her after care.  Any little bit will help the CAC and give us the opportunity to give Apple a chance for a full recovery.  We thank you for your support and will continue to give "Apple Updates" as we navigate this process. 
www.mchenrycac.org
     We are so grateful for the wonderful care that Apple has already received from Huntley Animal Care and the University of Milwaukee Veterinary Clinic. The staff and trainers at Duo Dogs have been a wonderful source of support to Apple and the CAC as we try to get her back up on her feet.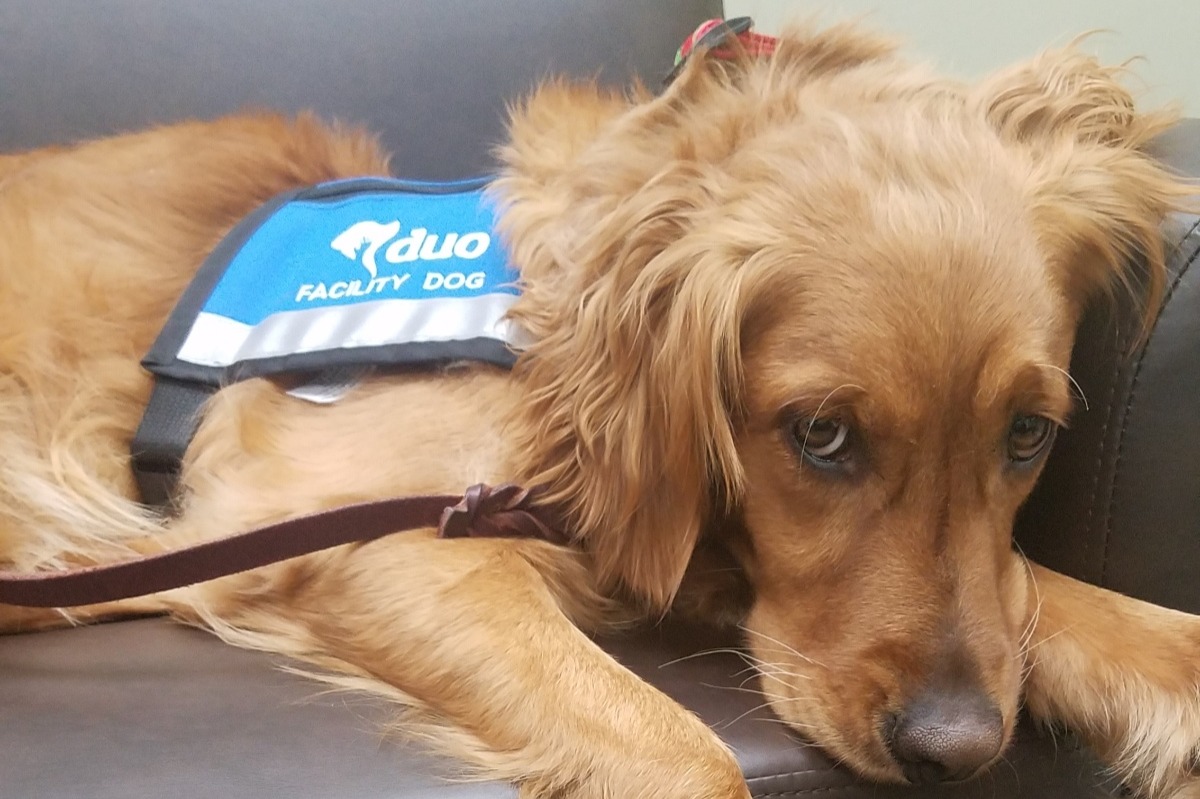 Become the first supporter
Your donation matters
Organizer
Anna Krause
Organizer
Woodstock, IL
Child Advocacy Center for McHenry County Inc (Mchenry County)
Registered nonprofit
Donations are typically 100% tax deductible in the US.