Henry Witherwax Memorial Fund
In lieu of flowers we are asking for dontations to the Henry Witherwax Memorial fund.  The money collected will pay for his memorial and proceedes will be given to Mercedes Witherwax, his devoted wife of 67 years.
Some new him as Henry, Uncle Buddy, Paw Paw, or Daddy, but all new him as the man that would do anything for another. On Monday June the 26th our family lost a very special man in our lives. Paw Paw passed due to complication of severe dementia. He was know to his children and in the later years even his wife knew him as Daddy or Paw Paw, to everyone else he was known as Buddy because the very first time you met this man he would instantly be your buddy because that's how he was. He never complained, always had a smile on his face and made sure that others' needs were met before his own. 
Now, his wife and close family members (including myself) are having some financial difficulties taking care of his end of life necessities. We were hoping that you could help us afford what we need to get him to a place where he can rest. Anything that you can provide would be greatly appreciated. My family and I thank you in advance with the help and support given.
This man was loved by everyone ever since I could remember. Someone I could confide in and always get the best advice that led me to be the courageous, persistent and loving person that I am today. Henry led a life that you would only see in the movies, he ran away from home at age 14 to join the circus, as he told me for the first couple of years all he did was shovel crap. He then became an animal trainer for all the larger animals. His favorite being the elephants.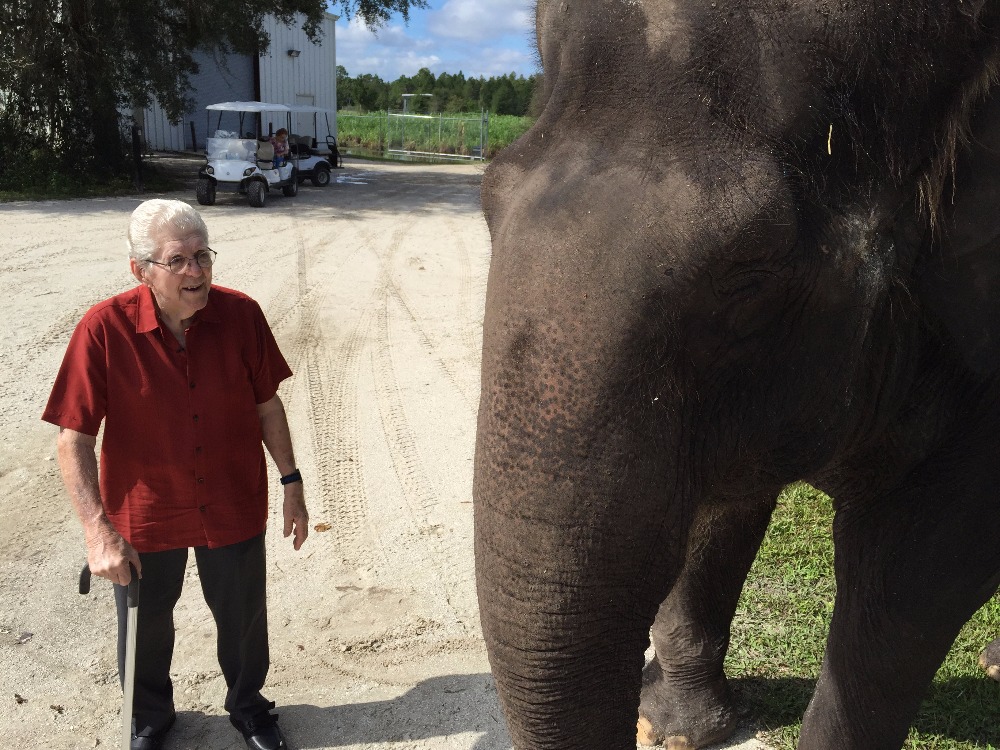 He loved all of his elephants so much he never used a cane or any other equipment and he felt the animals knew that and listened to his commands better than other trainers because he treated the elephants with the respect they deserve. #Ringling Brothers and Barnum Circus went to #Cuba and that is where he met his wife of 67 years. They were happy and together until his #dementia became to much for her. He always asked about him and would have loved to have seen him more but her health prevented her from seeing him and added to the fact that he was in a hospital she was in danger of catching an illness because of her immune system not being good.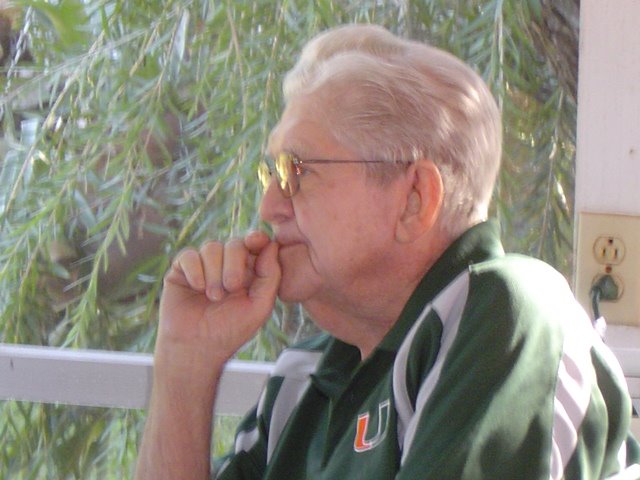 Henry left the circus after they had my mother and had to get a job as a pipe-fitter. He work in Texas, Louisiana, and finally settled in Miami. He work tirelessly, getting up at 3 AM in the morning and returning home at 4 PM in the afternoon so his wife would never have to work that's how much he cared and loved for, not only his wife, but, made sure that his family was taken care of and happy. He would love to laugh as much as he loved his #MiamiDolphins and of course being from Louisiana loved his #Saints just as much. He missed his days being an animal trainer at #RinglingBros and Barnum Bailey #Circus, but always says he never regretted making the decision to leave so his children could live a stable life and not one that goes from one city to the next.
He was the type of man that would give the shirt off his back to a complete stranger. After my car accident left me #paralyzed from the waist down I needed to go to physical rehabilitation 4 to 5 days a week. Instead of enjoying his newly found retirement and relax, he made it his priority to be at my house to get me ready for physical therapy and take me to physical therapy, stay throughout the session, then take me home and hang out for a couple of hours until he got me back into bed. He helped family repair their homes without complaint or expectation of reimbursement. He was humble and modest, never wanting to be in the spotlight and could careless about material things. He loved his life, his family and most importantly you could tell that he was a man that was happy with himself.
We thank you for your support.
Organizer