Henry Cole&Partners Apt Burned Down
Update: As per the advice of friends & new developments, we have decided to continue fundraising. There will be legal and medical expenses that we did not account for. The process is long, and they need the help. I have also learned that for freelance musicians, it is an upheaval battle to get new leases because of the extraordinary requirements from most landlords.  
Message from Henry Cole:
here
Thank you very much, everyone, for your support and for your messages to Henry and Natalia sent via this and other communication outlets (social networks, texts, calls). 
Thank you so much for sharing Henry's and Natalia's story; thank you for donating; and thank you for your messages of love, support, and hope! Your kind efforts have given them enormous strength during these days. Henry and Natalia feel eternally grateful.
Please know that together we are helping Henry and Natalia rebuild their lives.
These past days are a testament to the power of love. 
Thank you.
Adriana Teresa
------------------------
As some of you may have heard my dear longtime friend
Jazz Drummer Henry Cole
  and his partner Natalia woke up in the middle of the night on Saturday, September 8th to find that their New York apartment had caught on fire in just a matter of minutes. 
The backstory: Henry and Natalia were both sleeping when this happened. Natalia was awakened by a strong smell of smoke and when she opened their bedroom door, she realized that the entire apartment was covered in smoke and burning.  They eventually realized it was coming from the other side of the apartment, so they left as quickly as possible and called 911. 
Later on, after speaking with the firemen and police, they learned that there had been an electrical fire in their apartment. They are so thankful the Firefighters were able to get there in time but a majority of the apartment (and everything in it) was not salvageable. They lost TVs, beds, couches, rugs, electronics, kitchen appliances, clothes, shoes, art, etc. Can you even imagine losing your entire home? I sure can't. 
Henry and Natalia are the kindest, hardworking, creative, talented and giving people. I have known Henry for over twenty years—and I consider him family. They are currently living in a hotel thanks to the Red Cross and will be with friends (including me) as they try to redo their entire life. The whole thing will take time but they need our help and support. They lost their home.
I am kindly asking for your help. How can we help? Any donation (big or small) will help them get back on their feet. If you cannot donate, please help us by sharing their story with this link. Every act counts. 
I hope everyone can give a little to Henry and Natalia who need it the most right now. We thank you for your help in advance, as I know they do too. They are so appreciative of all the love and support they've already received from friends, family, colleagues, and even strangers.
If there are other ways family and friends would like to contribute please don't hesitate to reach out to me. They will need help with meals, groceries, clothes...everything. 
Below are some disturbing and heartbreaking pictures of the aftermath...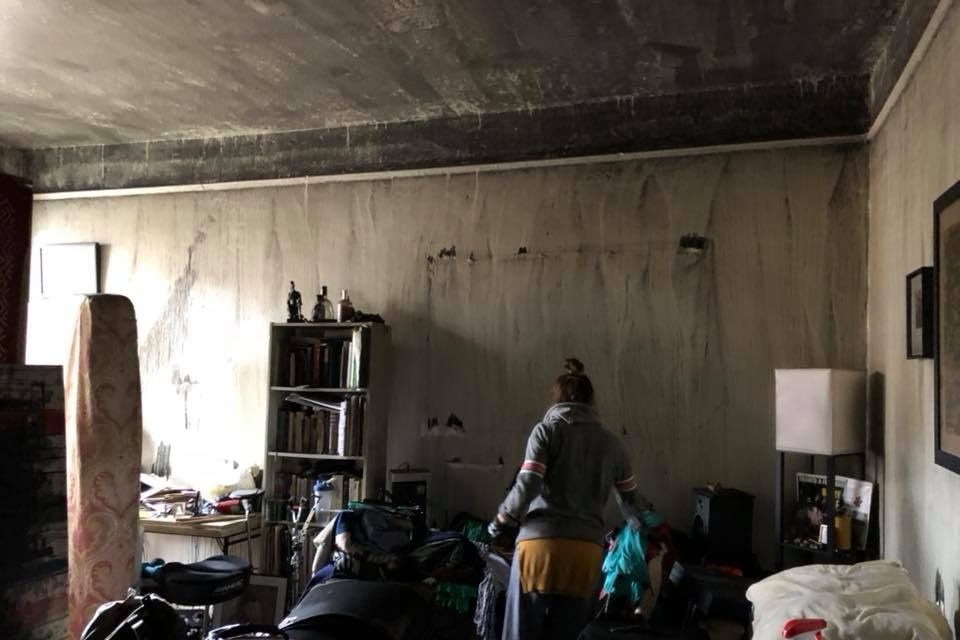 Below a photo of Henry and Natalia: 



For those of you who do not know about Henry, please visit his site: 
http://www.henrycolemusic.com
About Henry: 
Drummer Henry Cole is at the forefront of a growing wave of jazz innovation and cross-cultural rhythm in the 21st century. With his flexibility, grace and sheer power behind the drum kit, he has proven indispensable to the sound of some of the world's most acclaimed jazz groups, including the Grammy-nominated Miguel Zenón Quartet ,Grammy winner David Sánchez , The Gary Burton Quartet, Quincy Jone's Global Gumbo, Alfredo Rodriguez Trio, The Ben Wendel Quartet and the all-star quartet "90 Miles" featuring Sánchez, Stefon Harris and Nicholas Payton. He has also recorded and performed with Chambao, Calle13 , Residente and Draco Rosa.
A Puerto Rican native, and a current resident of New York, he has toured throughout the globe, performing in the U.S., Europe, Mexico, Central America, Korea, and Japan. He combines various musical influences – Puerto Rican folklore, funk and R&B, jazz and Afro-Caribbean rhythms – creating his own unique genre that bridges the traditional with the contemporary. When not on tour, he teaches musicians in acclaimed classrooms, including those of Manhattan School of Music , The New School &  The Sienna Workshops . His main goal is to see music as "One World," a space beyond styles, reaching out to audiences of all kinds with a message of determination and unity. By the end, Henry Cole will "have made you smile, made you think, surprised you, and – most of all – made you want to dance" (JamBands).

Organizer and beneficiary