Four years ago (9-1-13) one of the sweetest guys you'll ever meet married his 7th grade sweetheart Cassie.
At age 30 (18 months into their marriage), our friend Ian was diagnosed with a rare form of brain tumor called Primitive Neuroectodermal Tumor (PNET). More often found in children, the Mayo Clinic in Rochester has seen only 14 cases in adults.
Ian had nausea, headaches, and vision changes. After two months of tests, the doctors found a tumor the size of a golf ball in the front left area of his brain. He was admitted to the hospital that evening and the next day underwent 9 hours of surgery. Because of its fast growth, the surgeons diagnosed the tumor as stage IV. The plan of attack was three months of radiation followed by eight months of chemo. Ian lost 75 pounds, fainted multiple times, had seizures in bed traumatizing his newlywed wife and ended up in the hospital, unable to walk, with unbearable leg pain.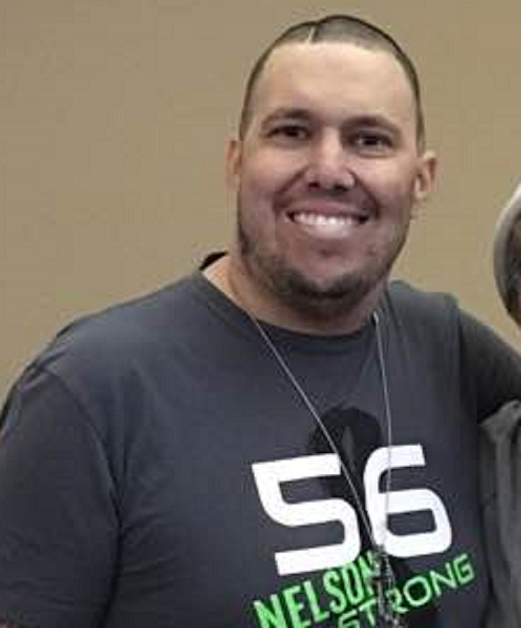 There have been some good times: six months in remission, feeling better, getting a part-time job to help manage medical bills, and wife Cassie going to grad school.
And then tough times returned: a routine MRI showed the tumor had reappeared in the same area. Ian transferred to the University of Minnesota for his medical care, underwent surgery, more radiation, and more chemotherapy. The cancer spread to his spine, and Ian underwent his fourth round of radiation.
In late August this year, our fantasy football group met, and Ian drafted his team in a wheelchair and was not having trouble moving the right side of his face. The next morning (on his 4th wedding anniversary) he went to the doctor. The medical staff found two tumors in previously-radiated areas causing the lack of motion in his face.
Surgery and radiation are no longer options for Ian. His options are conventional chemotherapy (which was incredibly difficult before), immunotherapy, or hospice.  He and Cassie have decided on the immunotherapy.
Cassie has passed her boards for Nurse Practitioner, but she is not seeking a job at this time. The most recent tumor has left Ian unable to walk or get around on his own, and Cassie is devoting herself to his care. Ian is a fighter.
Our hearts are broken and as a group of friends (more like brothers) we are hoping and praying that you could help give this couple some hope after an amazingly rough journey. 
The goal is to help with medical expenses so Ian doesn't feel any guilt when making the decision to keep fighting over hospice, and to allow Cassie to stay at Ian's side during this time. Since there is no life insurance in the picture, our goal is to raise $30,000 and are hoping that friends and family will be able to get us there.
Below is a picture of Ian at our late August fantasy football draft. Again, our hearts are breaking more and more with seemingly every bit of news that arrives and we're praying that with a little bit of help, a miracle might happen. 
Thank you for considering helping out a wonderful person!
Organizer and beneficiary
Andy Binger
Organizer
Lakeville, MN
Casandera Wiek
Beneficiary