Mom Passed,Dad NeedsTransplant
MOTHER OF EIGHT PASSED AWAY YESTERDAY & HUSBAND/FATHER IN NEED OF A KIDNEY & PANCREASE TRANSPLANT
We are saddened announce the death of our precious beloved sister, Rebecca Lynne Snowden-Cook (Becky) yesterday. Becky's family is asking that in lieu of flowers,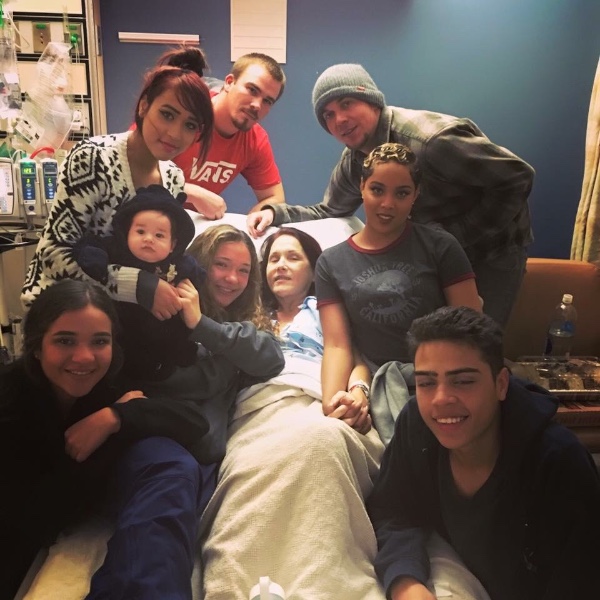 that people donate to the following GoFundMe link below in order to help her family through this difficult time. Unfortunately, to add to her children's grief, their father, Mark Anthony Cook, although he has been receiving dialysis for some time, his health will continue to deteriorate unless he receives a Kidney & Pancrease transplant due to his diabetes. And to add to all of that, their family has lost most of their income given that Becky's daycare closed down due to her death. We thank you all for your continuous prayers and generosity.
FIRST POST FROM DECEMBER 2015
To our dear family, friends and loved ones... After meeting with the Oncologist this morning, we were told  that our dear sister,
Becky, has Stage IV Cancer
(it is incurable).  At this time, her kidneys are not functioning the way they're supposed to and we are praying that the medication they are giving to her for that will resolve that issue so she will be able to spend the remainder of her time on this earth at home with her
8 children
, her husband and her family. Please keep them in your prayers. Her prognosis is terminal with approximately 2 months without Chemo and perhaps 4 months with Chemo.
Furthermore,
Becky's husband, Mark, due to his diabetes, is on a transplant list waiting for a pancrease and kidney
. He currently needs dialysis three times a week for 4 hours. Even if he were to get a transplant, the doctors explained to him that he would need to take medications that help with rejection and that medication is extremely expensive, about $3,000 a month. We are trying to raise funds to help with both Becky's Cancer care and for Mark's Dialysis/Transplant care. 
Any amount of donation offered for their family would be greatly appreciated. Thank you.
Organizer and beneficiary