Help Thea through surgery!
Great news everyone!
Thea had what seems like her final check-in with the vet! He said that her incision looks great, she is clearly responding to the antibiotics and the infection has subsided to the point where it seems like the cancer hasnt returned and she wont need surgery.
Dessie has asked for this fundraiser to be closed since everyone was so generous and it doesnt seem like she will be incurring anymore bills.
Thank you so much for your support! Dessie and Thea are so incredibly grateful. Thea was just so delighted and happy to be alive and out running around in the sunshine today, and even when she was at the vet!
Hello everyone! Thank you so much for visiting this page for our darling Thea! I know she has many friends and amirers out there, so we thought you might be willing to lend a helping hand to help her and Dessie through this trying time! If you dont know her, you can't wait to meet her because to know her is to love her. She is the sweetest, gentlest creature and a real lady to boot. It's so hard to see her go through this.    
    Thea was diagnosed with a mass cell tumor (cancerous) on her sweet little inner thigh. She went into surgery on January 16th, to remove the tumor as well as another benign bump on her booty. Unfortunately, due to the location of the incision and the loss of flesh on her leg, the stitches keep opening up! It has been really awful for Dessie and Thea. She keeps bleeding and having to be taken back to the vet several times a week after a $2,000 surgery because of the amount of bleeding and because she didnt seem to be healing. 
After it finally stopped opening up and seemed like it was starting to heal, she popped a stitch and started bleeding again. Last Friday (Februrary 2nd) the Dr. said that the wound is infected and she will need another surgery, and that they will need to do further testing to see if they got all of the tumor. It's really terrible news, and Dessie has already spent $2,500 and we don't know how much the second surgery will be. 
   If you can spare it please help this beautiful, sweet creature out! Few things are as deserving as her. She really has been a champ in the face of all the pain and trials and tribulations that she probably wonders what she did to deserve. Anything helps!
  I guarantee you Thea will be most grateful.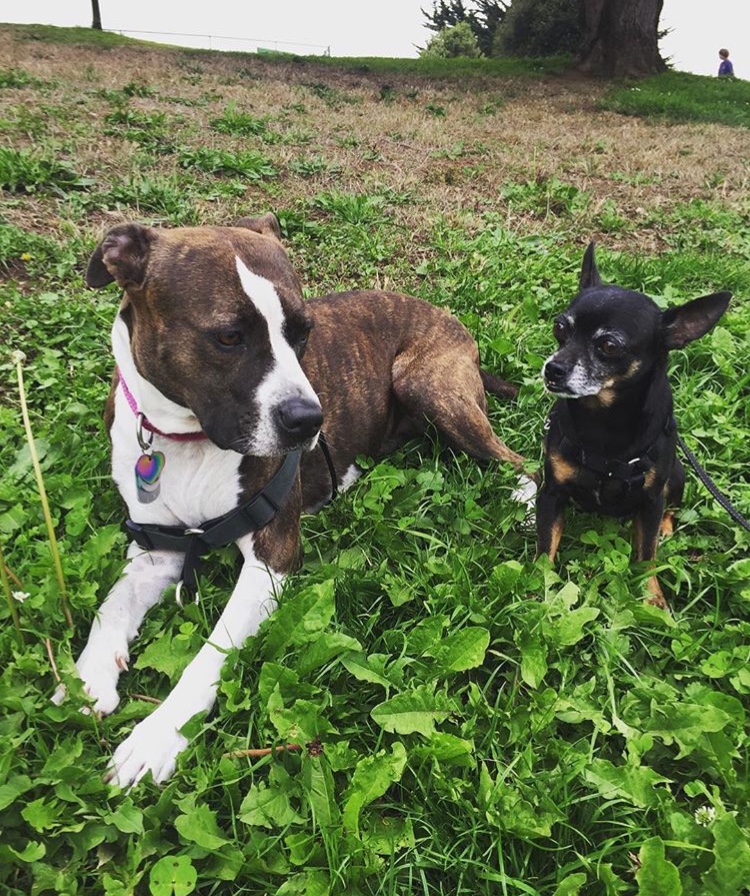 Organizer and beneficiary
Mineko Brand 
Organizer
San Francisco, CA