Help Get SMHS Band to Pearl Harbor!
The Shadow Mountain Marching Matadors have been selected as the official ambassador for the state of Arizona, representing the USS Arizona in Hawaii at the 75th Anniversary Pearl Harbor Memorial Parade on December 7, 2016. Each of the eight battleships moored in Pearl Harbor at the time of the attack will be represented by an outstanding high school band from the state that bears its name, and we were the sole band selected from Arizona! 
While we are extremely proud of this honor, we cannot do this alone.  We are asking for your assistance with our fundraising efforts. To cover the cost of our band fees, including this trip, we need to raise over $150,000. We are currently about $30,000 away from that goal! Your generous donations help offset the costs of the band program, providing the funds we need for musical instruction, equipment, competition fees, and travel expenses. While we strive to be self-reliant and learn responsibility through our program, we realize that we cannot do this without outside assistance.  Please help! 
Due to payment deadlines, we need to raise this money by August 14, 2016.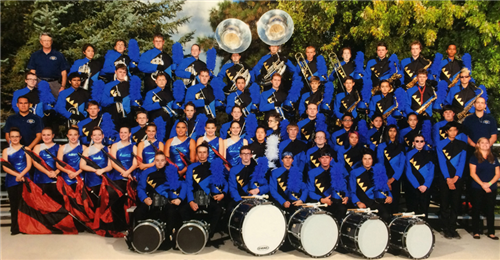 We would greatly appreciate any help you can give in assisting us to be able to participate in this once in a lifetime opportunity to honor those who fought for our freedom! 
Organizer and beneficiary
Shellie Jeffries-Cooper
Organizer
Phoenix, AZ
Shadow Mountain Band Boosters
Beneficiary