(Voir ci -dessous la traduction en français)
Simon Geoffroy was medivaced in critical condition to Vancouver recently after being hit on his bike crossing the road in Takhini, Whitehorse. He was recovering well, but he had some complications last week.
Simon is making progress every day with his mother Sylvie and  his father Christian by his side. His brother Étienne is also down there again right now. Sylvie has given us permission to raise some money to help them stay there with Simon.  Some fundraising took place at Yukon College (Merci Nicole) but those funds have run out.
We invite you to help the family during this difficult time.  Donations can be made securely through this website, and we have opened a bank account for local  donations. We invite creative friends to take on any fundraising event you can think up ....big or small.
Simon's familiy want to thank  the many of you who have already supported them so far, in so many ways. 
Take a look at pictures of Simon on his bike, on his skis, out enjoying the beautiful Yukon wilderness - it inspires us to do what we can to get him back out there.
Please let us know if you can think of other ways to help out. This will be a long journey for Simon and his family and we want them to know that their community is behind them 100%.  Please share this campaign widely... let's get this funding started!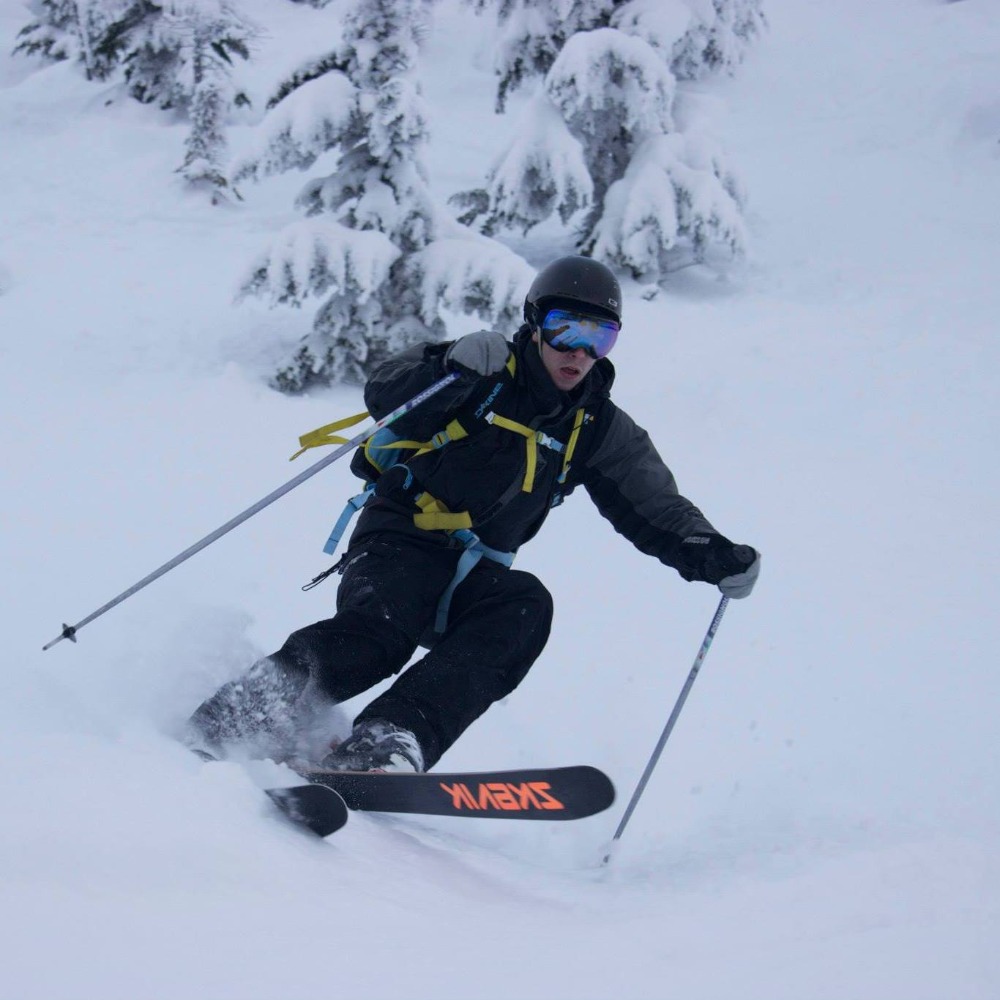 Récemment, Simon Geoffroy a été transporté en urgence, dans un état grave,à Vancouver aprés avoir été frappé par un van alors qu'il traversait la route à Takhini,à Whitehorse. Il avait fait de bons progrés mais la semaine dernière il a subi des complications. 
Simon progresse tous les jours, entouré de sa mère Sylvie et de son père Christian. Son frère Etienne était également avec lui ces derniers jours. Sylvie nous a autorisé à faire une levée de fonds pour leur permettre de rester avec Simon. Une première levée de fonds a eu lieu au Yukon College ( Merci Nicole) mais ces fonds sont épuisés.
Nous vous encourageons à aider la famille de Simon dans ces moments difficles. Les dons peuvent être faits de façon sécuritaire à travers ce site. Nous avons également ouvert un compte en banque pour les dons locaux. Nous invitons nos amis créatifs à organiser d'autres genres de levée de fonds...petites ou grandes.
La famille de Simon remercie tous ceux d'entre vous qui les avez aidés jusqu'à maintenant et ce de différentes façons.
Voici des photos de Simon avec son vélo de montagne, sur ses skis, en plein air profitant des beautés suvages du Yukon. Cela nous inspire à faire tout ce que nous pouvons pour le ramener ici!!!
SVP, laissez- nous savoir si vous avez d'autres idées pour aider. Le chemin vers la guérison va être long pour Simon et nous voulons que sa famille sache que la communauté les appuie à 100%! Merci de diffuser cette campagne partout. Que cette levée de fonds commence!!!
Organizer
Deborah Turner-Davis
Organizer
Whitehorse, YT