Mochi's Emergency Vet bills
Hello friends, my  name is Mochi sometimes my parents call me Mochibear and I need your help! I recently went to the vet this week because I couldn't pee my bladder was full. It is very painful and I had to be in the hospital for 2 days. My parents don't have much and used up all of our funds to keep me there with antibiotics and a long tube to help me pee. I don't feel good again and I yowl in pain. The vets don't wanna see me if my parents don't have money. Please help me I'm at the VCA emergency room and would be furrever grateful, even the smallest amount helps!
Mochi has a UTI and it's become life threatning he's been to the vet and had to stay so they can empty his blader and give him fluids. Unfortunatley he's blocked again and once this  happened the vet reccomended a perineal urethrostomy surgery. This surgery will make a larger opening for him to be able to  pee. I was quoted between $3,000 to $7,000 for this procedure. I am out of funds.
A little bit of background: I adopted 5 year old Mochi from Oregon Humane Society a year ago and we've been inseperable ever since. He's my family and I would do anything for him. I don't care about going broke because I've never felt so much love and it's true that animals are your bestfriends. Whenver I'm sad  he'll come up to me and try to make me feel better by laying on me or right next to me. I don't want to let him down just because I don't funds at this very moment. I would greatly appreciate any help even kind words and he would too. If your able to share this post that would help a lot as well!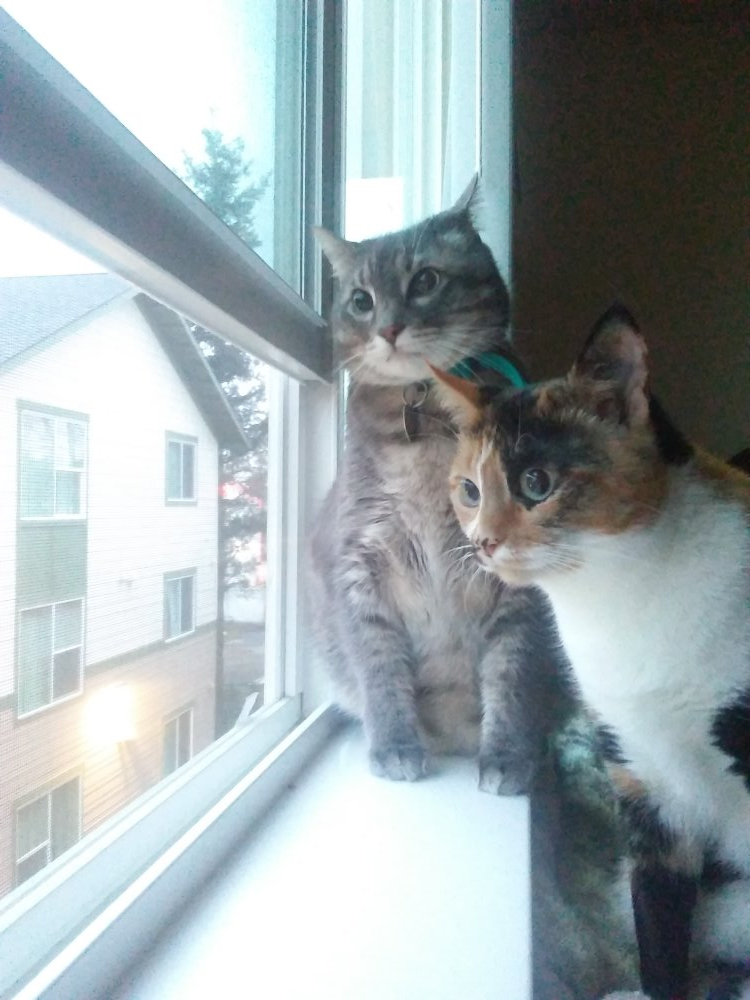 Mochi with dad ^
Mochi with a candy corn sweater for Halloween^
Mochi loves boxes! ^
Mochi enjoys belly rubs ^