Help Mom of Five get Prosthetic
During the summer of 1998, directly after returning home from a mission trip to Romania, my sister-in-law Jinny was diagnosed with a rare form of childhood cancer, Osteosarcoma.  
Osteosarcoma meant the cancer had taken up residence in Jinny's upper leg.  It also meant that she would need nine months of chemo, including surgery to replace her left knee and the lower half of her left femur with hardware and rods that would work to give her a functioning leg.
Fast-forward 20 years, and
multiple
additional surgeries, and Jinny is now faced with a new set of challenges.  On  December 12, 2017 she had to have a very unique surgery called
Rotationplasty
.  This process removes your leg above the knee, attaches your foot to your thigh, and allows your heel bone to become your new knee.
See photos below...
In addition to the physical and emotional challenges Jinny is now overcoming, there is also the issue of the need for a prosthetic leg.  Unfortunately, Jinny's insurance will not cover the cost of the prosthetic, and she is left to find funding elsewhere.  
To the tune of
$15,000
.
While this may be a handful of car payments for some, for Jinny and her husband David this is more than an inconvenience.  It is a very large
step of faith
.
Which brings me to this...
Why everyone wants to help Jinny...
Jinny is one of the most
selfless
people you will ever meet. 
I realize you often hear that when people are asking for help.  Could it be that these are the type of people who would never dream of asking for help themselves?  Their very nature is to put others ahead of them in line.
Jinny is
brave
.
She looked death square in the eye each and every day for nine months of chemo, yet she never lost her faith in God and His plan for her life.
Jinny is
patient
.
In addition to the massive amounts of patience it must take to face chemo, multiple surgeries and finally an amputation, Jinny is also a mother of
five
.  And I have seen her with her children.
They are double the fun, and one of the happiest families I know.
And, "patience" is spelled J-I-N-N-Y in the dictionary.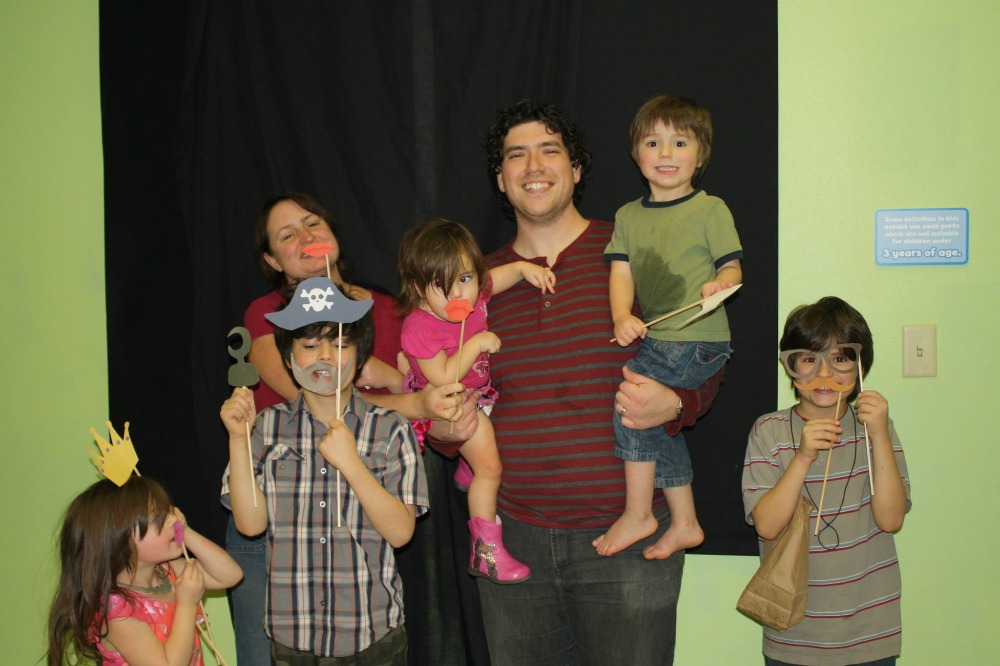 Jinny is
adventurous
.
Did I tell you she is an adventure-lover
AND
a horse-whisperer?
Not only has she competed in Hunter Jumper, but she also works with rescues to help rehabilitate the horses that  have been forgotten, neglected and abused.
Which makes Jinny a
Champion
.
She is always the first to stand up for those in need, and the last to go home when there is work to be done.
Prior to the cancer
, Jinny traveled overseas to spread the Gospel.
After the cancer
, Jinny found other places where people were in need...
The 4-5 year-old Sunday School class at her church...
The victims of local tornadoes...
And those who lost everything in Hurricane Katrina.
Despite
the pain and multiple surgeries Jinny has endured over the past 20 years...
Regardless
of the crutches, the walker, or any other inconvenience she may have been experiencing at the time...
If there was a need, Jinny was there.  
Clearly, her passion is to be the hands
& feet
of God.  And her life consistently reminds us that
"beautiful are the feet of those who bring good news!" Romans 10:15
For those of us who have had the unique blessing of calling Jinny family 
and
friend
....
We know how blessed we are.
And, we know how blessed this world is to have her.
Will you help us pay for Jinny's prosthetic leg??Because
cancer is an enemy of life, and it preys on all things good...
Because
life should be lived to the absolute fullest, and Jinny is an example of that all day long...
Because
we are all created with a desire to help others,
and you would be hard-pressed to find a better person to come alongside and lend a helping hand...
Please consider helping Jinny get her prosthetic leg.
If you are unable to give, would you at least be willing to share her story with everyone you know in Social Media?
Thank you for reading Jinny's story, and thank you for considering her need.
Christa
(sister-in-law &
friend
)
Organizer and beneficiary