Dear Friends,
My name is Alexander Ioffe.  I live in West Bloomfield, Michigan.  I am originally from St. Petersburg, Russia.  I have lived in the United States for the past 26 years.  Since 1998, I have become a huge fan of a very popular russian band Auktyon.  They were so popular, that they have even sold albums in the United States.  I've seen their work sold at Borders Book stores before.  The band Auktyon, has a friend that is in need of help.  Let me tell you about the situation and actually post what they have posted on Facebook:
Dear friends!  We need your help!
Our friend, partner, ally and a very close person to all of us Masha Deeva is presently a patient in a clinic in Tel Aviv, Israel.   Masha plays a very important role in organizing of concerts of Leonid Fedorov (the main vocalist of the band Auktyon), of the band Auktyon itself, of Vladimir Martinov, Tatyana Grindenko and of the band "Opus Posth," of Andrey Kotov and the "Sirin" chorus, of Alexander Manockov, Olga Arefyeva and many other local artists.  Masha was one of the organizers of the "Mamakabo" festival, of the festivals that took place at the Green Theater in Moscow, Russia.  She has worked with Goran Bregovich and Emir Kusturica.  It's difficult to find people in this world that are so energetically enthusiastic and are so into their work as Masha is.  Masha, not only by title, but by deed is an amazing, top notch cultural activist of the Russian Federation.  Unfortunately,  Masha has been diagnosed with the Cancer of the Esophagus.  In Moscow, she was given the wrong diagnosis, and therefore, the hospital could not treat her properly.  Now, finally, she has been properly diagnosed and the treatments have already been scheduled.  This is 35 consecutive days of radio therapy of high accuracy.  The cost of the therapy  - 175,000.00 (About 115,000 has already been raised by people on Facebook and other platforms/websites, but it seems as though the fund raising is going rather slowly and Masha does not have much time to wait).  (This cost might go up in the future because Masha is spending a lot of time in the hospital and we will not be sure of the full cost until her treatment is complete.)  Using the money that was put together by friends, Masha was able to go to Israel and to be properly diagnosed.   However, you can not put together 175,000.00 locally.  For this, the help of a great number of people is needed.  We really need your help! 
With this type of treatment (radio-therapy of high accuracy), the chance to beat the cancer and survive is 80-90%.  Without treatment, Masha has about 2 months to live.  175,000.00 (60,000.00 remaining) is the price of Masha's Life.  All of us ask all of you, to please participate with us and become a part of Masha's fight for survival and of Masha's life.  Let's get together the needed funds and save Masha.  We really need Masha and she needs her life!!! 
We really thank everyone, who responds to our cry for help.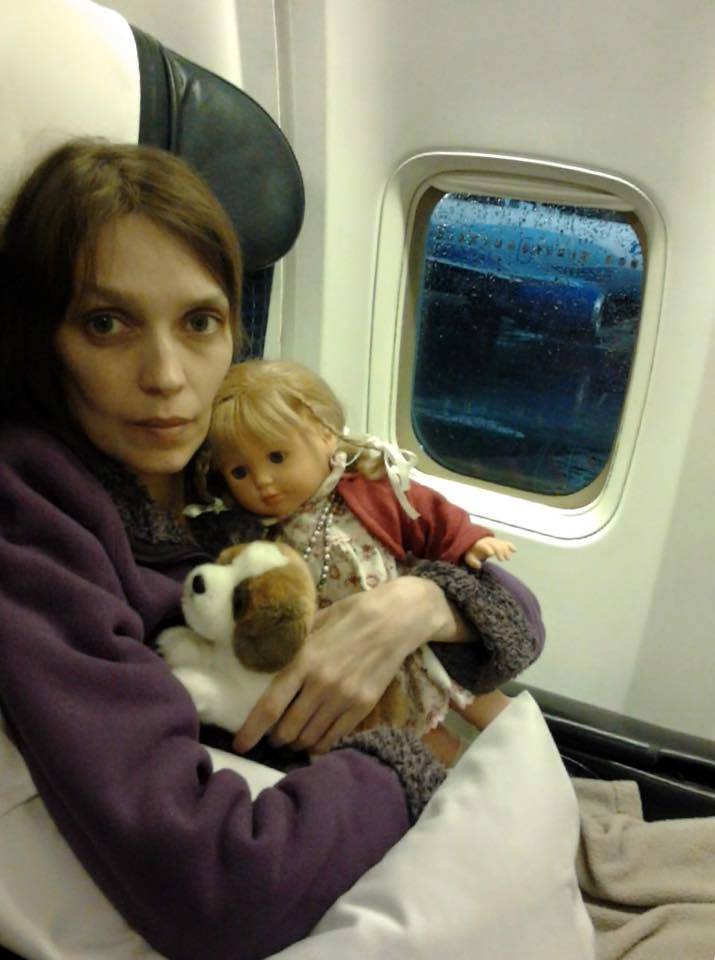 Organizer
Alexander Ioffe 
Organizer
Farmington Hills, MI