Allergic to the World - Help Marci!
As of 6/2017 Marci has just gotten back from three open heart surgeries and months of hospitalization.  This page is not as up to date as it should be due to lack of energy but I have added some info.  Most of the info is old from couple years ago.  Unfortunately I've been sick for a long time.   You may email if you'd like to contact me when I'm offline.  I also have an amazon wish list under my name with things I could either really use or that would be helpful gifts.

Marci suffers from multiple life-threatening allergies (including nuts, black widow spider bites, corn, mold, pollen, grass, bee stings, soy, black pepper, latex, antibiotics, watermelon, and many many more), a heart condition, muscle/joint issues, and full spinal fusion.  The multiple allergies are most likely caused by a mast cell disorder, however her other conditions are currently obscuring a clear diagnosis. (More info on how systemic mastocytosis can cause allergies here.)

This combination of conditions means that she is both in intense pain pretty much all the time, *and* is likely to have life-threatening reactions to unpredictable triggers. Even staying indoors isn't enough to keep her safe - she doesn't even have to leave her house to be triggered by outdoor allergens getting in when someone opens the door, or by airborne exposure to food someone else is eating near her. This is a common factor in the lives of allergy sufferers, but for Marci it is especially dangerous. 

Below images are graphic but help illustrate the severity of her reactions.  In recent days, she has had urticaria so severe it has become lesions and infection into the brain, heart, bones and then proceeded into sepsis and strokes, and is suffering angioedema around her eyes.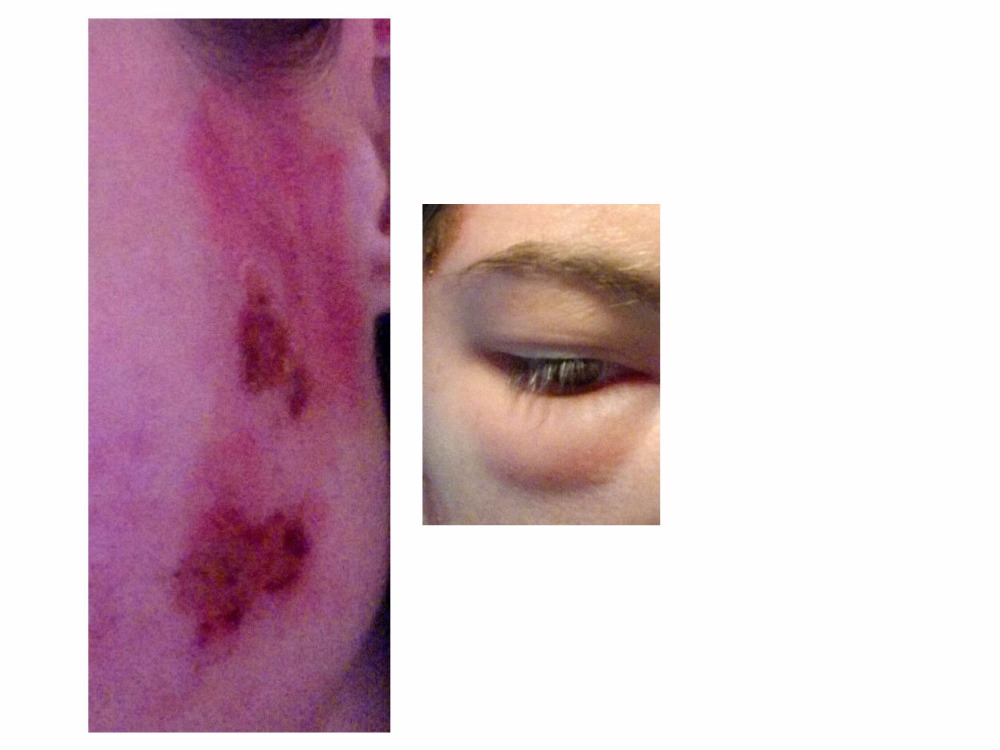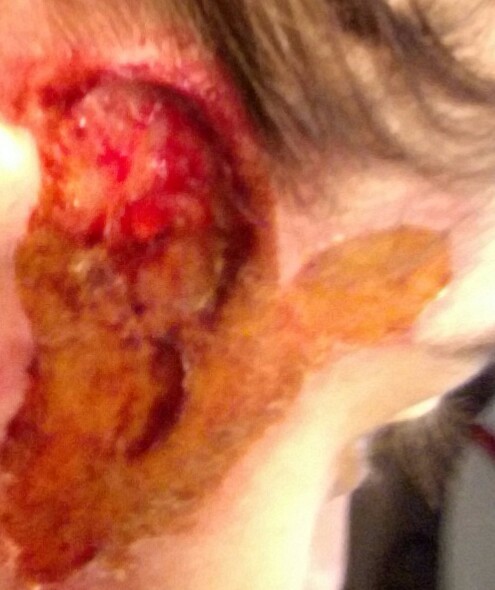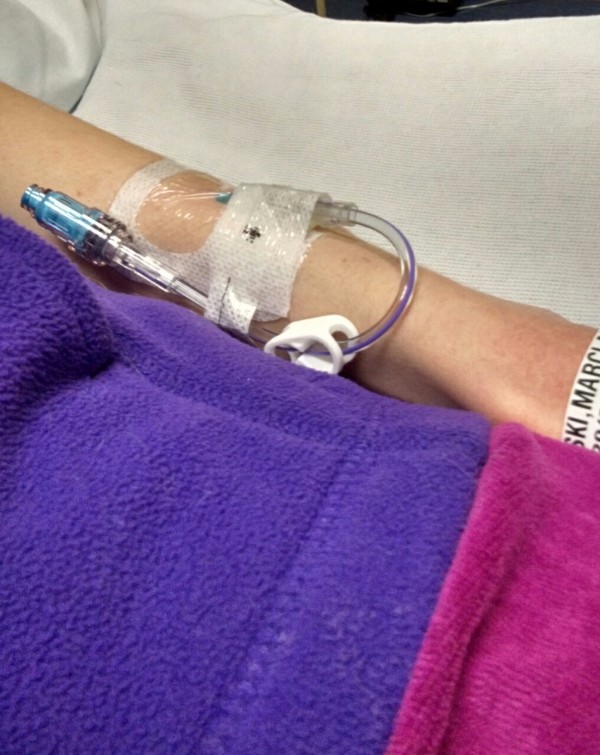 The severity of her condition has forced her to stay at home to maintain her health. Marci gets by on a fixed income because of her disabilities and supplements her income by hand-sewing items for her Etsy shop, Little Blue Rat. This supplemental income took a heavy blow with recent FDA changes prohibiting her from selling one of her main products, reusable cloth sanitary pads, unless she paid a registration/compliance fee exceeding the amount that she made in several years on small scale sales whenever she was well enough to sew. Even after this setback, she  has doggedly kept selling her other items to help try to pay for medications but business has been almost dead without her main product on offer and she has not been well enough to sew often.



Not only has she worked through her physical challenges to make money for her medications, she has also worked to grow her own food because she cannot afford to buy it! People with severe allergies to food additives and preservatives cannot eat the shelf-stable, cost-effective food that many people with limited budgets rely on, and instead have to eat fresh, whole fruits and vegetables. Eating this way is incredibly expensive and is not covered by food stamps, Marci rolled up her sleeves and planted a garden and even began to raise chickens and ducks (thankfully neighbors have been understanding since she cannot afford a house in the country with land to meet such a basic need like food)!  This kind of work is rewarding but exhausting, even for a person with an able body. In the last couple months, her allergic reactions have become increasingly severe and unpredictable. 

Typically when this happens, someone would use daily maintenance meds to try to curb reactions. Unfortunately for Marci, even this can't be simple for her.  Marci has severe reactions to the inactive ingredients in medications and to cross contamination in the pharmaceutical facilities with any allergens. In order to make her meds allergen-free, they need to be compounded , and currently both insurance providers, Group Health and state medicaid, are refusing to cover her compounded meds. Even though Group Health agreed it's medically necessary a year ago,  they made excuses, didn't provide promised paperwork, and didn't return phone calls, all of which is very difficult to navigate for a disabled and chronically ill person.  All of this runaround  prevented Marci from getting better meds sooner due to lack of funds, which directly led to her decline in health.   Without this coverage, her required medications cost the majority of her monthly income, sometimes exceeding it! 


While Marci was working on figuring out how to either convince her provider to cover her meds, she had an accidental exposure to an allergen that sent her to the emergency room.  This reaction kicked off a cycle of rebound reactions as the meds she was taking to control her symptoms wore off. Even after two visits to the emergency room and a course of steroids, she never quite stabilized- her blood pressure kept spiking and dropping and she was dizzy, swollen, and had  extreme thirst, chills, difficulty breathing/coughing, and generally been miserable and on the edge of another dangerous anaphylactic attack. 
When she used some of the money from this fund to try to get better medication, she ended up having an allergic reaction to the scents and cleaners in the doctor's office despite wearing a mask.  This set off another cycle of anaphylaxis, and she wound up in the emergency room again several times as a result of trying to get help for her illness. 

Not only has she her life been in literal and immediate danger for days on end now, but she has had to spend all of the money she had saved for food  for the entire summer (growing her own) on medications that her insurance will not cover. 
Marci is out of money, but not yet out of danger. She needs medications to recover, and she needs them NOW. 

 She is a a tenacious, capable person who does so much to help herself,but right now she is facing challenges that are simply beyond her physical abilities. What she needs at this moment is just a little room to recover.  So I am asking for donations on her behalf.  The money will be used for:
1) The medication she needs to recover from this cycle of reactions and continue to be stable.
2) 3 months worth of medication she needs to take daily to keep her blood pressure, immune issues and pain under control and to help prevent reactions (adding additional drugs to prevent anaphylaxis).  
3) Food and mobility needs to make it possible for her wheelchair to navigate the house and for her to reach things for the next several months to reduce the physical strain so she can heal. 
Organizer and beneficiary
Becca Jane Malarkey
Organizer
Kent, WA
Marci Kristofzski
Beneficiary