From a Brazilian Jiu-Jitsu black belt and Professor at Phenom BJJ Academy to diagnosed with B-Cell Non-Hodgkin Lymphoma that is attacking his spine paralysing him from the waist down.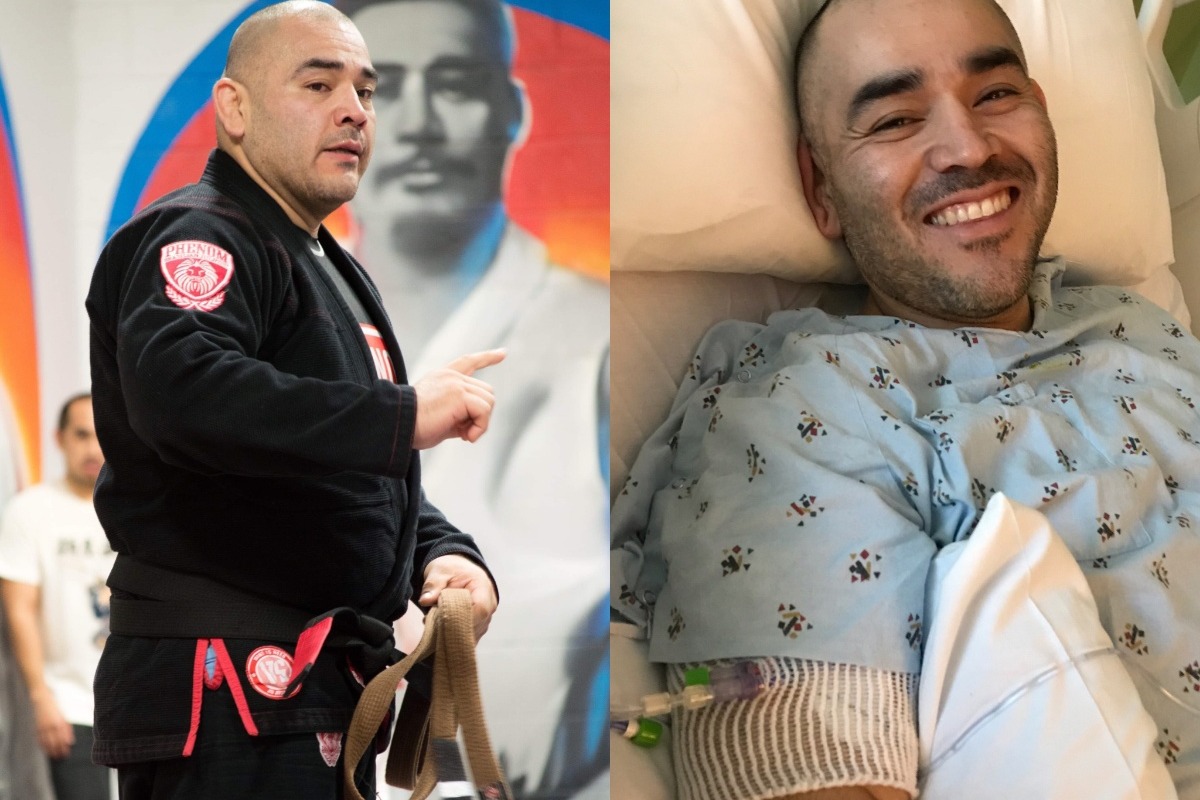 Just over 2 months ago, Jorge was experiencing intense back pain, he walked for weeks hunched over and as time progressed, his pain increased and he began to feel weakness and numbness in his legs and abdomen. In this time, he had consulted chiropractors, physical therapists, and doctors to no avail until the numbness in his legs caused him to collapse multiple times and he was unable to walk or stand on his own.
Within 24 hours after coming to the ER, Jorge had an emergency spinal surgery to remove a tumor the size of a baseball from his lower back. A biopsy of the tumor showed that it was cancerous and was aggressively growing in and around his spine.
While his surgery was successful in removing majority (but not all) of the tumor in his lower back, just 4 days post-op, weakness and numbness set in his legs again to the point he became paralysed from the waist down. An MRI showed the lymphoma progressed further up his spine, and in the area that could not be surgically removed. The aggressiveness of his cancer was the cause for his paralysis and in just a week after surgery, Jorge's cancer treatment was accelerated and he is undergoing his first cycle of chemotherapy and radiation therapy to treat the lymphoma and reduce the tumors in his spine.
The news, speed, and reality of his cancer while shocking and overwhelming, we have no doubt he will push through. For those of you that know him, you know that he is more than a fighter, he is a survivor.
He is fighting to be back with us all on the mats and to prove that our hurdles in life, no matter how large, can't knock us down if we have the mindset to keep moving forward and smile through the pain.
Please let's all support him in his journey. Any donation counts towards assisting in paying medical bills, equipment, and services as well as financial support for him while he cannot work.